We like to bring you a takeaway Tuesday during the NFL season, so why not extend it for a bit of XFL action? Week 2 is in the books and there are plenty of talking points to get our teeth into. Lets start in Tampa…….
---
2 Out Of 3 Are Bad
---
Aaron Murray may have disappointed in the Tampa Bay Vipers opener against New York but its safe to say his stock rose this week as he sat out the loss in Seattle with a foot injury. Backup Taylor Cornelius played even worse, a relief effort that still did not generate an offensive touchdown. Quinton Flowers may well get some plays behind center. Bearing in mind though he is primarily a running back, he is nothing more than a gadget player behind center. This was demonstrated by his screen pass that was picked off just outside of his own end zone. Yes Murray will need to improve, as will the whole Tampa squad, but he is the best QB option that they have. It seems a long time ago he was breaking SEC records but surely generating 1 touchdown pass is not too much to ask?
---
Defenders By Name, Defenders By Nature
---
It only feels right that the first shutout of the XFL went to the team called the defenders. A swarming defense harassed Matt McGloin all night as they recorded 3 sacks, 6 tackles for loss, an interception and a fumble recovery. Anthony Johnson who had been traded from the Wildcats during the week made some big plays in limited playing time. You have to imagine once he gets fully up to speed with the playbook this defense will continue to go from strength to strength.
---
Not My Fault Gaffer
---
Un-rivaled access we were promised, and boy did it deliver on Saturday. Running into the halftime locker room we got to see the pleasure of Matt McGloin spitting his dummy out after an awful first half showing against the DC Defenders. Immature? Ill advised? Or just ultra competitive? Whichever way you want to dress it up, it wasn't a good look for the Guardians so called leader when he threw basically everyone under the bus, except of course for himself!
McGloin has proven to be tenacious throughout his football life. From walking on at Penn State to getting picked up as an undrafted free agent by the Oakland Raiders, dealing with tough situations is McGloin's biggest strength. Expect a bounce back in week 3.
---
For The Love Of Football
---
A huge shout out to Eli Rogers who suited up for the Defenders, that despite the loss of his mother during the week. The funeral was actually being held at the time of the game but Rogers took to the field to help his team to a victory. He was heavily involved in the offence too, with several of his catches moving the chains. If anyone was in any doubt about the passion and commitment from the players in this league, then please doubt no more. The league is all about opportunities and Rogers is certainly determined to make the most of his.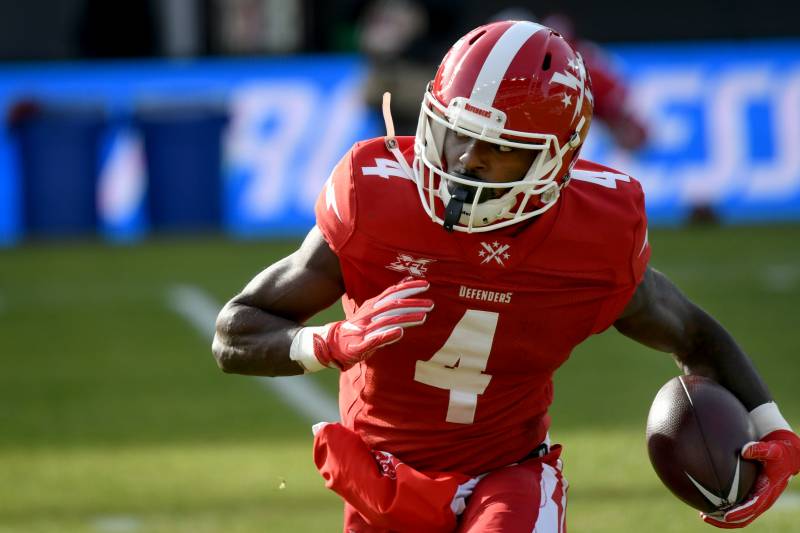 ---
Not Exactly Hi-Ho Silvers
---
Importantly Seattle beat Tampa Bay. In a 10 week season, starting 0-2 is never going to be easy but don't get too carried away. The Dragons weren't exactly an offensive powerhouse however. A genuine committee approach at running back and plenty of dink and dunk from QB, Brandon Silvers. Yes he was down a few starters on the offensive line but minus his 68 yard bomb to Keenan Reynolds the aerial attack couldn't even be described as pedestrian. This will be 1 to watch once the line is solidified.
---
Too Chilled Winston
---
Winston Moss thought he could do a better job with the LA defense than Pepper Johnson. The controversial firing of a DC after 1 game means the microscope is well and truly under the Wildcats defense. A switch to much more zone coverage, and the benefit of playing a rusty Landry Jones brought plenty of joy through the first 3 quarters, unfortunately a football game consists of 4. In the end the Renegades put up 25 points and more than 400 yards of total offense. There was success to be found both through the air and on the ground and the Wildcats need to find answers, quickly.
---
Mixing It Up
---
Talking of Dallas its no surprise to see Hal Mumme employ an offence set up to pass. That was in heavy use in Sunday's win against Los Angeles with QB Landry Jones throwing for 305 yards while completing 70 percent of his passes after a shaky start. But the Renegades rushed for 158 yards, including 99 yards on 14 carries by Cameron Artis-Payne. If Dallas can continue to run like that, its passing game is going to be even more dangerous as teams have to set up to be able to defend the run.
---
Too Early To Talk MVP?
---
It's no surprise that 2 signal callers dominate the early discussion after 2 weeks of the regular season. Cardale Jones has moved to 13-0 as starting QB (including his run with Ohio State) and has the defenders looking strong. Cardale has had some NFL exposure however so maybe more love should be going to Roughnecks QB, PJ Walker. 7 touchdowns in 2 weeks, an ability to shift in the pocket and a threat on the ground, he is displaying all of the characteristics you want from a modern day QB. Add in the intrigue surrounding the Carolina Panthers plans at the position and the Matt Rhule connection, I'd say keep your eyes peeled on this one.
---
St Louis Loves It's Football
---
We could witness the most passionate home opener when the Battlehawks finally play a home game in week 3. It is looking like a 28,000 sell out in the Dome for the battle with Guardians in the only XFL market outside of a traditional NFL franchise. Of course the Rams were in town only a few short years ago but having your football team taken away does not take your passion for the game away. If TV ratings are anything to go by, the Battlehawks may well be the most loved team in the city, already doubling the viewership of the well established St Louis Blues ice hockey team. Get ready for more noise and atmosphere from the sidelines as the hometown fans look forward to welcoming their new heroes.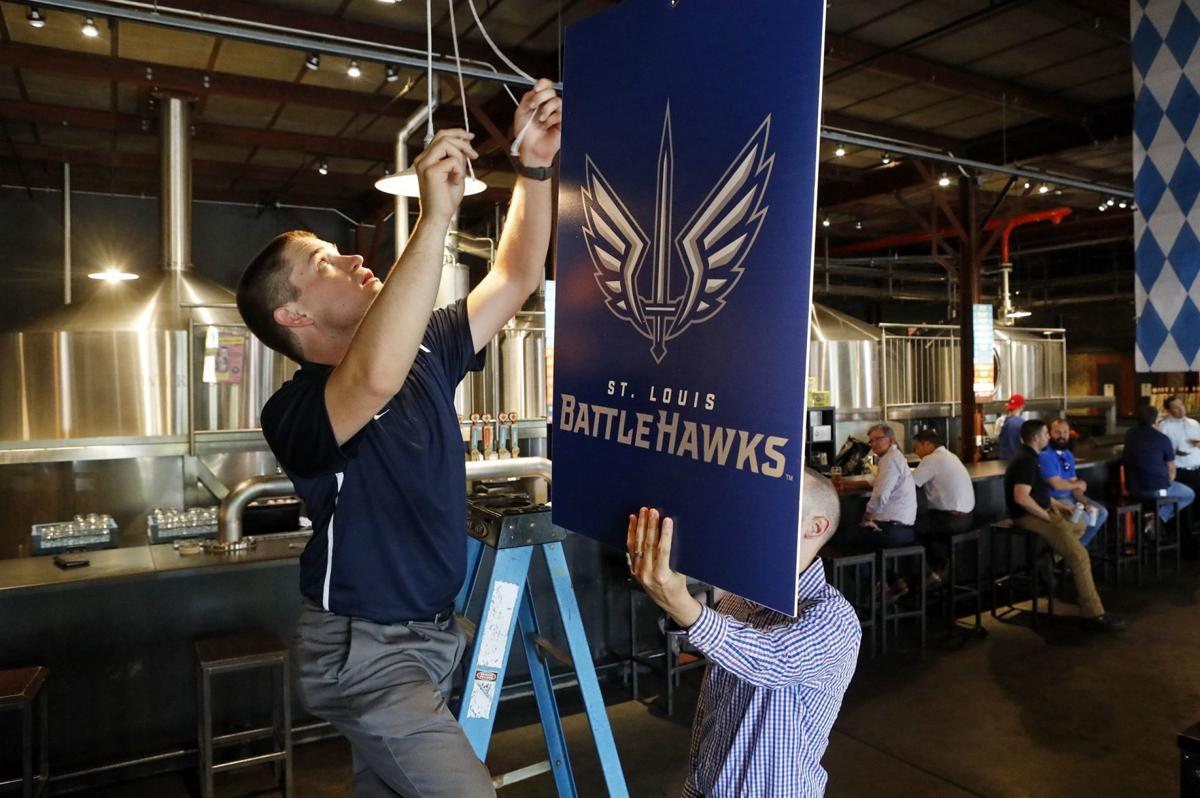 ---
2 weeks in and there is no sign of a loss in momentum. The league built on its successful opening weekend with a solid offering in week 2. Superior QB play is already proving to be a difference maker, which should surprise nobody, but it will be interesting to see how the other teams respond. It may only be week 3 but are we already talking about must win games for Tampa and LA this weekend? Do the Defenders and Roughnecks continue to set the pace? Make sure to tune in to the full10yards XFL podcast as myself and Michael break it all down in audio form, and be sure to check out Michael's in depth game previews ahead of the weekends action.
Foe the love of football – for another week!