"houston", we have sacked our problem
When the Houston Texans sank to 0-4, following a rather unpleasant loss to the Minnesota Vikings, it was apparent something was wrong with the team. What followed on Monday evening was a bitter pill to swallow for all the gamblers out there who put 50p on Adam Gase becoming the first head coach to be relieved of his duties. Bill O'Brien was sacked by the Texans from his dual head coach and general manager role. Mildly shocking on immediate reading, but not that surprising considering the awful start, recent playoff failure, and handling of former star WR DeAndre Hopkins. The Texans are a team with a star QB who is trying hard but is having little impact in the W column. Taking over as interim coach for the rest of 2020 is Romeo Crennel, who next weekend, will become the oldest head coach in NFL history – at the ripe old age of 73.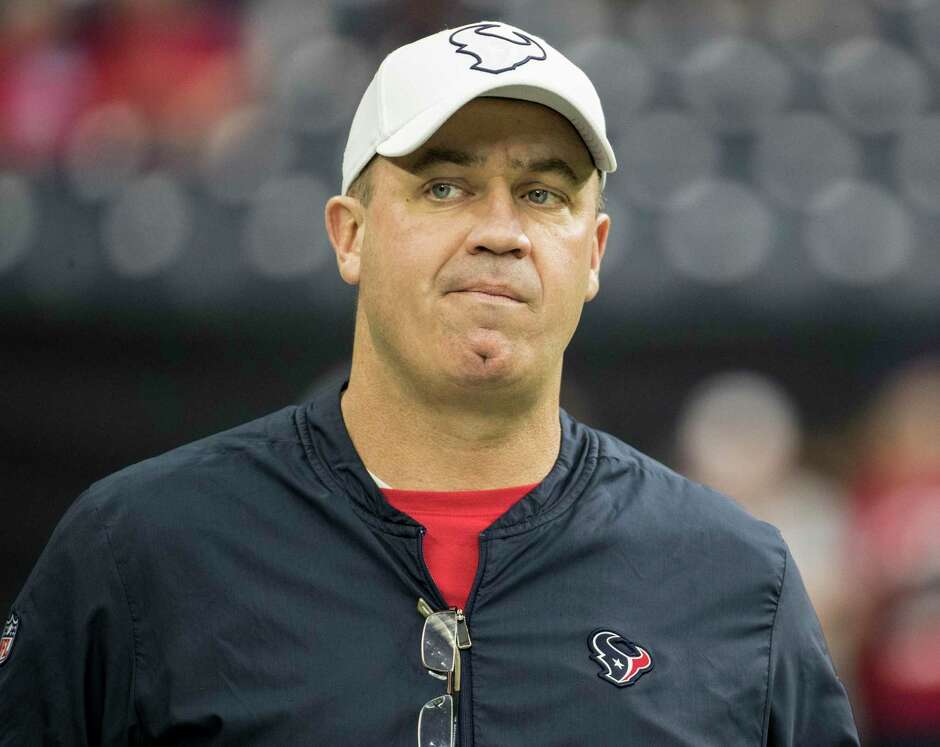 ---
welcome to the nfc least
When the team that wins its first game of the season, after the conclusion of Week 4, ends up taking the lead in their division then you know that there is that something actually exists after you have comprehensively scraped the bottom of the barrel. The Washington Football Team, the Cowboys, the Eagles and the Giants have combined for a paltry 3 wins between them. By eeking out a tie with the Bengals, Philadelphia have the lead in the NFC East, despite needing an incompletion on a last second Hail Mary by the 49ers 3rd string QB on Sunday night to claim the top spot. It is insane to think, but what if one of these excuses for an NFL franchise win their division with just 6 wins. We have seen a team win a division at 7-9. The Seahawks did this in 2010, and went on to win a playoff game when Marshawn Lynch ate a bucket of Skittles and went Beast Mode on the Saints. Beastly is the only way to describe the NFC Least at the quarter pole.
---
SUNDAY'S ALRIGHT FOR FIGHTING
You're going to have to bear with me whilst I get on my high horse for a second. Just a handful of days ago, what did I say Philadelphia needed to do?
Firstly, Carson Wentz needed to play better football. *Check*
Okay sure, he wasn't the MVP-calibre Carson of 2017. He wasn't out there throwing for 400+ yards with 4 TDs and 75 yards rushing. But what he did do was improve. He had much better command of the ball and his placement (aside from the, in my opinion, unlucky INT in the 1st Quarter) was strides better than the rest of 2020 so far. He went 18/28 with 193 yards, 1 TD (and a rushing TD himself) and 1 INT.
Like I said, he's not lighting up any stat reels yet, but it's a big step in the right direction. Let's also not forget that somehow Wentz was left with a bunch of deck-chairs at WR again. Then again, the pass to Travis Fulgham for the TD… That's the best pass Carson has thrown this season, and probably one of the picks of the game week.
Secondly, the Defence had to contribute. *Check*
The Philly defensive line had themselves a day. They came to play and my god did they… They had 5 sacks, 7.5 tackles for loss and 15 QB hits. Derek Barnett and Genard Avery were stand-out DE's who both had really stand-out games vs San Francisco. Jim Schwartz called a heck of a game. Although George Kittle absolutely dominated like he usually does with 15/15, 182 yards and a TD, the rest of the SF receiving corps only managed 123 yards between them. The Philly defence was so dominant that it led to Kyle Shanahan switching out his QBs in the second half.
Philadelphia now leads the league in sacks with 17 over 4 games and now has 2 turnovers to go with them. If this defence can keep playing at this level, Philadelphia will be competitive.
Finally, Doug had to be more aggressive. *Check, sort of*
First scoring drive. Doug goes for 2 and gets it. Proved to be crucial in the 4th Quarter as SF weren't able to go for 2 on their final TD drive and then only be down by a FG. It puzzled some at the time, just take the free extra point Doug? But actually it turned out to set the pace for the game and for a team that is still struggling to drive down the field with any real momentum, it gave them a bit of breathing room.
He also called a wonderful QB sneak in the 3rd Quarter which Wentz then audibled to a different play to throw the SF Defence off the scent, just for a moment, and then went back to it and got the 1st down. Wonderful bit of trickery from the coaching staff.
Sure, Philadelphia isn't going to the Superbowl this year, but this week's game against San Francisco was full of positives. Something to build on vs Pittsburgh next week?
---
Witten enters the 13,000 club
Jason Witten's touchdown grab for the raiders in Week 5 saw the Tight End reach 13,000 receiving yards, bettered by only the great Tony Gonzalez at the position. To cement his greatness as a Tight End, he was on the field for the extra point try to block.
You would have gotten good odds when just a mere 2 years ago he was sitting in the broadcast booth. He'll be pretty pleased about his decision to come back to football.
Many people will poke fun at his age (38 years young!) and his speed, but go watch his first grab of the night where he was still able to find yards of separation from the nearest Bills defender. in 2020, he has 4 receptions for 1 TD and has 3 first downs.
Not only has he been great on the field, but off it too being a 2012 Walter Payton NFL Man of the Year Award winner. Some players are great, some players are legends.
Surely a HoF berth awaits. Well done Witt!
---
Father Time? More like Father Tom!
Tom Brady is acclimatising into his new digs in Tampa Bay and is still managing to break records, some even ones he previously owned.
Tom Brady's 5 TDs to 5 different players, surpasses Warren Moon in becoming the oldest player to do so. It also meant he broke his own previous record from 2 years ago (weeks 4-5, 2018) by having 3+ pass TD in back-to-back games.
The record he'll enjoy taking most though, will be the owner of the most regular season wins at 222. He'll have a chance to better that 12 more times this season.
It's not all rosy just yet for Tom, as his 78-yard pick-six to the Chargers' Michael Davis was his second one thrown this season. Through 4 games, that already ties his career-high for pick-sixes in a season, most recently hit in 2015.
Whilst Father time is undefeated, Father Tom is still out there pulling teams out of big holes like he did for the Bucs against the Charger's this past week but for now, this round goes to Tom.
---
The Bengals are finally Mixon it up on offence
History was made in front of 6,000 rain-soaked fans at Paul Brown Stadium on Sunday as Cincinnati saw off the Jacksonville Jaguars 33-25. It was their first victory of the season and the first under Joe Burrow, who became the only rookie QB in NFL history to throw for three consecutive 300-yard games. But the key to getting that W on the board was arguably Joe Mixon, who racked up 181 total yards and three TDs.
Mixon was listed as questionable with a chest issue on Saturday morning's injury report and apparently had to be checked out at hospital. But there was certainly no doubts about his health by the end of his 10th 100-yard game. After a stuttering start to the campaign, the 24-year-old running back was the driving force behind the Bengals' first 500-yard day in four years.
Showing just why he got a $48m contract extension in the summer, his 151 yards from 25 carries saw him almost double his rushing yardage so far (164 yards). Just as importantly, after weeks of crying out for it, he was also used more in the passing game. With just seven catches prior to the game, he caught six for 30 yards, including one that he hurdled to the house.
Because HC Zac Taylor mixed up the ground and air attack for a change (36 passes and 30 runs), that allowed the play-action to be effective and kept the Jags' pass rushers guessing. This, and the unexpectedly adequate O-line play, helped No.28 become the first Bengal since Corey Dillon in 2001 to rush for two TDs and catch another.
Many of the Bengals' weaknesses still persist but for 60 minutes, this performance was good enough to fuel a bit of confidence and belief. Which is just as well; they play the Ravens in Baltimore next week.
---
ALL THE WAY……..TOUCHDOWN!
When the Cleveland Browns pulled the trigger on the OBJ trade they expected a dominant wide receiver that would win games on his own for the dawg pound. It may have taken a while but boy did OBJ come through in the clutch on Sunday.
The Browns has built a huge lead thanks in no small part to OBJ. He had caught touchdown passes from both Baker Mayfield and his BFF Jarvis Landry whilst sprinkling in 3 more grabs and a 21 yard rush. The smile was back on his face, and the player that we all know is in there was leaving it all out on the field. Of course the Browns would seemingly throw it all away, a 27 point lead cut to just 3, and still time on the clock.
Beckham would not be denied. Props to Kevin Stefanski for the play call as Mayfield faked to the running back before pitching to OBJ. Only problem was Aldon Smith was there to meet him. A shimmy and a shake and 15 yards of sprinting in the wrong direction however and all of a sudden he was loose. Blockers in front and 65 yards untouched he raced to the endzone to seal the deal for the plucky Browns.
IF the browns are for real, then this OBJ could be a difference maker, week in and week out.
---
WORK TO DO? YOU BETTER CRACK ON THEN
Sorry Lions fans, you choked again this week. Up by 14 the team surrendered its 6th lead of such ilk as the Saints completed the comeback to move back to .500 themselves. We have almost come to expect it out of this Lions squad, but what was more concerning was the post match press conference from Matt Patricia. He calm out with this rather bizarre statement……
"I think when I came to Detroit, there was a lot of work to do and that's what we're trying to do. But, talking about this year, we're talking about right now, these first four games and obviously today wasn't good enough."
Detroit had just had back to back 9-7 seasons when Patricia arrived. All he has overseen is a decline during his tenure which must surely by on a very short leash right now. If there is still work to do Matt may I make a suggestion? GET ON WITH IT!