Week 4 is in the books. Each year we are trying to find the best "value". Who would have thought a pickup (or extremely late round pick) in Coradarrelle Patterson would be the cheat code in fantasy football right now finishing the week as the RB 1 on the week. Some other surprising facts of the week, Jeremy McNichols was targeted 12 times and caught a week 4 high 8 receptions at the RB position. Robby Anderson finished as the WR 15 on the week and finally Kupp is still the top WR on the season even with Tyreek Hill exploding in week 4. Here are some of my personal trade targets to help you going forward. Remember, buy wins where you can. If you are 0-4 you aren't alone, keep striving and don't give up.
Anywho, hopefully you are in a better headspace now and ready to rock and roll into Week 5 of the NFL season
---
Quarterback:
Sam Darnold- INTRODUCING, the rushing TD leader on the 2021 season…. Mr. Darnold. Currently the number 5 QB on the year, only being started in 20% of leagues on Sleeper and rostered in less than 50% of leagues. He finished week 4 as the QB 3, without Christian McCaffrey. He is free from the Adam Gase affect and is producing the DJ Moore breakout season. The Panthers are 12th in passing attempts and 9th in redzone percentage. Darnold has averaged over 290 yards per game so far. The question I want answered when reading this article is who to trade for him? If you have Burrow and don't have Ja'Marr Chase, see if you can do a straight trade for Darnold. 
Honorable mention: Daniel Jones  Top 10 QB, Saquon looks to be back, Kenny Golladay is heating up getting more separation away from defenders and providing at least 4 rushing attempts each game, Toney is on the field. Daniel Jones is the Forrest Gump of the NFL, RUN Daniel RUN! 
---
Running Back: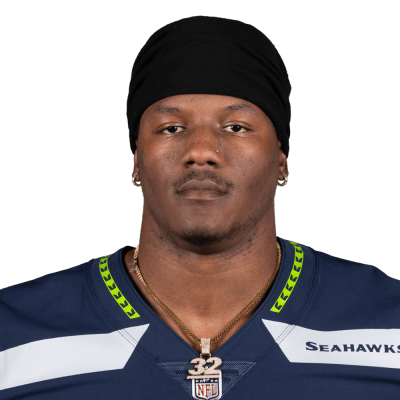 Chris Carson– Can you capitalize on getting Carson after a down week? I think so. Carson owners are tilting. Sitting at 3 TDs on the year on a high powered Seattle offense, the game script wasn't there for Carson to ground and pound. Starting RB's are hard to get in fantasy however Caron's has the ability to have a 3 TD week any given week. He is matching his yard per carry from the past 4 seasons through 4 games and is on pace to be able to score the most rushing TDs in his career. Talk with the Carson manager and see if he is willing to move him. Week 5 has Seattle hosting the red hot LA Rams (bear in mind he is a game time decision). 
Honorable mention: Leonard Fournette- Playing 82% of the snaps and posting the most rushing attempts in his Tampa career. He was involved in the passing game with Gio Gernard dealing with a minor MCL injury. If you can get another week or 2 of Fournette's production to win you the next couple of weeks I am all for it. 
---
Wide Receiver:
Laviska Shenault- Rewatch the Thursday night game looking solely at Shenault. The Jaguar's love this guy and will have to produce if the Jaguars want to have any success this year. DJ Chark just went down to a season ending injury and Marvin Jones looked to be obsolete this game (this isn't going to be an every week thing). Shenault faces off against the dreadful Tennessee Titans defense who just let Zach Wilson beat them. Look for Shenault to continue his success. The Jaguars will utilize him in the screen game and can take one to the house at any point. 
Honorable mention Antonio Brown- Brown was inches away from having an extremely valuable day after a dreadful game from the Tampa Bay Buccaneers. Mike Evans is the respect guy taking double coverage and a red zone threat each week, Godwin is the week to week safe floor, and Brown is both. Brady brought him into Tampa last year and Brown only has room to grow. 
---
Tight End:
Kyle Pitts-  8,6,3,9. That is the target's Pitts has earned through 4 games. Here is what is on deck for him which is why I think he is a perfect trade target. 1) He plays the New York Jets this week, everyone succeeds on the New York Jets (except for the Titans), 2) He gets the early bye week- this is a great opportunity to find the manager who is 0-4 or 1-3 who needs a win this week and the following to capitalize on getting the rookie as they typically take at least half the season to really get into NFL form (see Justin Jefferson 2020 season). Plus, someone to cheer on if you are going to the game in the UK this week!

Honorable mention Dalton Schultz– Dak is off to a great start and Schultz has the opportunity to score each week with the speed the Cowboys play at and they play against the New York Giants.