Heading into Week 2 of the 2021 NFL season you are either 1-0 or 0-1 in your fantasy matchup (as well as your favorite NFL team). This week players like EWith this being the longest season of the NFL season, rest assured there is no reason to tilt off of your draft picks. Below I will list players along with honorable mentions for each position. As a friendly reminder, sending a trade offer for one of your later round picks for another teams first round pick has a 99% chance it won't be accepted so don't waste your time or other managers trying to ride the coattails of your late round success aka don't send Jamaal Williams for Aaron Jones. With that being said, onward to the targets!
---
Quarterback: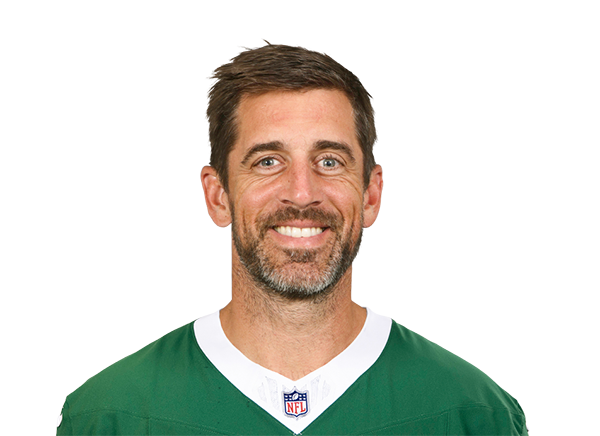 Aaron Rodgers: From MVP to LVP (Least valuable player) Mr. State Farm himself found a way to lower his value. Finishing with a solid 1.32 fantasy points the Green Bay offense looked terrible in itself. Rodgers finished the day with 15/28 with just 133 yards. The question is now, how good is the Saints defense or is it Aaron Rodgers is turning into Mr. Dodger. I am taking that Mr Rodgers will bounce back. Few things that caused the dud for the Green Bay Packers: the location of the game, the lack of preseason snaps, the lack of opportunities. Rodgers only threw for under 30 attempts three times last year. Next week he has a juicy matchup and will look to hush the haters. Can you move Stafford for Rodgers? I'd say so and would take Rodgers in a heartbeat.
Honorable mentions: Trevor Lawrence– you probably won't have to trade for him but if you can get him. The Jaguars defense just got demolished by Tyrod Taylor making him look like Lamar Jackson. Lawrence threw for 51 times, and has wonderful matchups going forward: Denver, Arizona, Cincinnati and Tennessee. Sign me up for getting T-Law.
---
Running Back:
Antonio Gibson: Ryan Fitzpatrick goes down, Curtis Samuel on IR, 20 attempts in week 1 averaging over 4 yards per carry, 5 targets. Just a few reasons on why I am targeting Gibson going forward. He had 2 fumbles and was held to no touchdowns in week 1, he was averaged as best for week 1. Looking at the production behind him, McKissic, 1 target, 1 rushing attempt, Jaret Patterson 2 rushes for 9 yards. That's it. Next week he is the lucky duck that faces the New York Giants who Melvin Gordon and Javonte Williams just went for 146 yards on 25 attempts. GibSzn could be on tap next week.
Honorable mentions: Ezekiel Elliot, Aaron Jones, Derrick Henry, Najee Harris These guys all had a rough first week. See if you can flip Clyde Edwards-Helaire, Miles Sanders, Damien Harris or Chris Carson for anyone who thinks they are getting the better play going forward. Most fantasy players aren't tilting after week 1 but a fair fantasy offer is something I will be doing to test the waters, we don't know if this is a fluke or the real deal. Chances are, these guys aren't getting moved.
---
Wide Receiver:
Allen Robinson: 11 targets. Robinson saw 11 targets of Andy Dalton's 38 attempts in week 1. The 28 year old had to deal with the lockdown treatment from Jalen Ramsey (sorry Micahel Pittman fans, he has that treatment next week). Robinson is likely your WR-2 on your team and didn't give you the big game (Robert Woods scored more points on less targets because of his touchdown). Robinson's route running, volume and the prayer that they change QB sooner rather than later to Justin Fields gives me hope that Robinson's value will be higher next week. Good news, the Bears will play Cincinnati next week and have a chance to make it up to your fantasy roster. Could you move Chase Claypool, or Kenny Golladay for Robinson? Could have a manager who isn't happy with the production and wants to move on.
Honorable mentions: Justin Jefferson, Calvin Ridley, Davante Adams- What if I told you those 3 week 1 combined together wouldn't be enough to crack the top 3 for WR fantasy points finish against 1 player alone? What if I told you you can combine any two of those player's targets together and it wouldn't be higher than Amari Cooper? Each week alpha WR's don't' score in the top fantasy realm however I'd say it's safe to say they will be back in no time. One touchdown it changes the value for the fantasy manager not wanting to consider trade offers. Capitalize on Tyler Lockett/Cooper Kupp/Ceedee Lamb's big game to get one of these top tier guys to pair with your stud RB you drafted.

Sub honorable mention: Brandon Aiyuk– I didn't want to mention him above as he completely burned every fantasy manager who was caught off guard with his goose egg of a performance and deserves his own section. 74 total points in a football game and not a single reception can leave a fantasy manager with a bad taste/vibe. Aiyuk was still nursing a hamstring injury and the news was not brought to any fantasy managers forefront prior to kickoff. The rumor has it Trent Sherfield "outperformed" Aiyuk in a training camp/preseason and won the starting spot but that's hard to argue with Aiyuk's play last season. Check on his value and get him before it's too late
---
Tight End:
Kyle Pitts- The Falcons performance was horrible in week 1 against the Philadelphia Eagles. The former Florida Gator saw 8 targets in his regular season debut and didn't live up to his hype. Did you know he matched Calvin Ridley with 8 targets? Ridley & Pitts accounted for 45% of the targets share with any other WR option finishing with ZERO catches. What does that mean going forward? Production, opportunity and touchdowns. I'd give up Logan Thomas or Tyler Higbee to get Pitts in a heartbeat, but the fantasy manager who owns Pitts could be reading this saying not going to happen. Take a shot, but don't be crazy. Gronk for Pitts isn't a terrible offer for those who will be offering that this week.
Honorable mention Jared Cook- He still has some gas left in the tank folks. Finishing with over 11 yards per catch and 8 targets Cook is a viable fantasy option after week 1. The question was if Donald Parham would get work ahead of him? Nope, 1 target for Parham so send him to the waivers to swim with the fishes. The 34 year old will be involved as the WR 3 for the Chargers after Keenan, Mike Williams get their share. I wouldn't trade much for him as he isn't on anyone's radar but I'd count on Cook being in your fantasy lineup sooner rather than later.