Following on from Sean's thoughts on Monday, we turn our attention to the thoughts of Tim and Alex on the season that was 2020.
---
First This, First That – Tim
As you will be well aware, this was the first season which has been hit by COVID-19. But within that, there were many other firsts. Let's take a look at some more cherries that were taken in the 2020 season.
Even before the season started, we had our first Virtual Draft back in April. Who remembers old Roger kicking back in his chair calling out picks in his underground bunker?
Whilst the first round was a bit more formal, the later the draft went on, I don't think couldn't begrudge Mr Goddell him having a little lie down as it got to the compensatory picks in round 7. Hopefully in 2021, we can see the fountains of the Bellagio in their full glory.
On to the season then, Lamar Jackson won his first playoff game as a Baltimore Ravens quarterback. The oft belittled former Lousville signal caller admitted to having a chip on his shoulder to ensure that his playoff record saw a notch in the win column. The win over the Titans avenged the previous season's defeat and whilst the Ravens then were downed by the Josh Allen led Buffalo Bills, progress is progress and will hope that they can continue that trend going into next year and the year beyond that.
Talking of Josh Allen, he played in his first AFC Championship game in 2020, something that the Bills Mafia had not seen since 1993. Josh Allen's rise has been at a steeper trajectory than Bitcoin and has seen completion percentage, touchdowns all rise each year in his three-year career. Buffalo couldn't have thought in their wildest dreams the maturity and progress the former Wyoming QB has made.
In the NFC, we saw Tom Brady's first season outside of New England in which he led the Tampa Bay Buccaneers reach their first Super Bowl win since 2002. Once Tampa Tom left old Bill behind, the microscope was under both to see "who won". The judge's scorecards are in, Tampa Tom won unanimously. New England saw their first losing season since Brady's first year in the league.
---
The Trade Where Both Teams Won – Alex
When the Minnesota Vikings decided to trade wide receiver Stefon Diggs, the league assumption was that the Buffalo Bills were getting a stud number one receiver, with an attitude problem and a history of disagreeing with his quarterback. What they actually got was a bona fide star, able to take a slant route 50-yards to the crib or catch a deep route on even the most experienced corner and who was also willing to hold a block in the running game and take a backseat in the teams pursuit to win.
How Sean McDermott saw past the public perception of Diggs in Minnesota will likely stay an unknown, but what is for certain is that the Bills have already paid off the first round pick that they spent on acquiring Diggs from his unhappy spot playing with Kirk Cousins. What makes this trade special however, and why it really is one of the defining moments of the 2020 season, is that with that very pick in the 2020 NFL draft, the Vikings were able to get hold of a player that went on to produce one of the greatest rookie receiving seasons in NFL history.
With the 22nd overall pick, they selected Justin Jefferson, an LSU Tiger who was fresh off the magical run to a NCAA Championship and with a bucket full of talent to offer as a productive alternative to Adam Thielen. Sixteen games later, and Jefferson would have 1,400 yards and seven touchdowns, surpassing Anquan Boldin's rookie receiving record and being one of just two rookie Pro Bowlers in 2020, alongside Chase Young.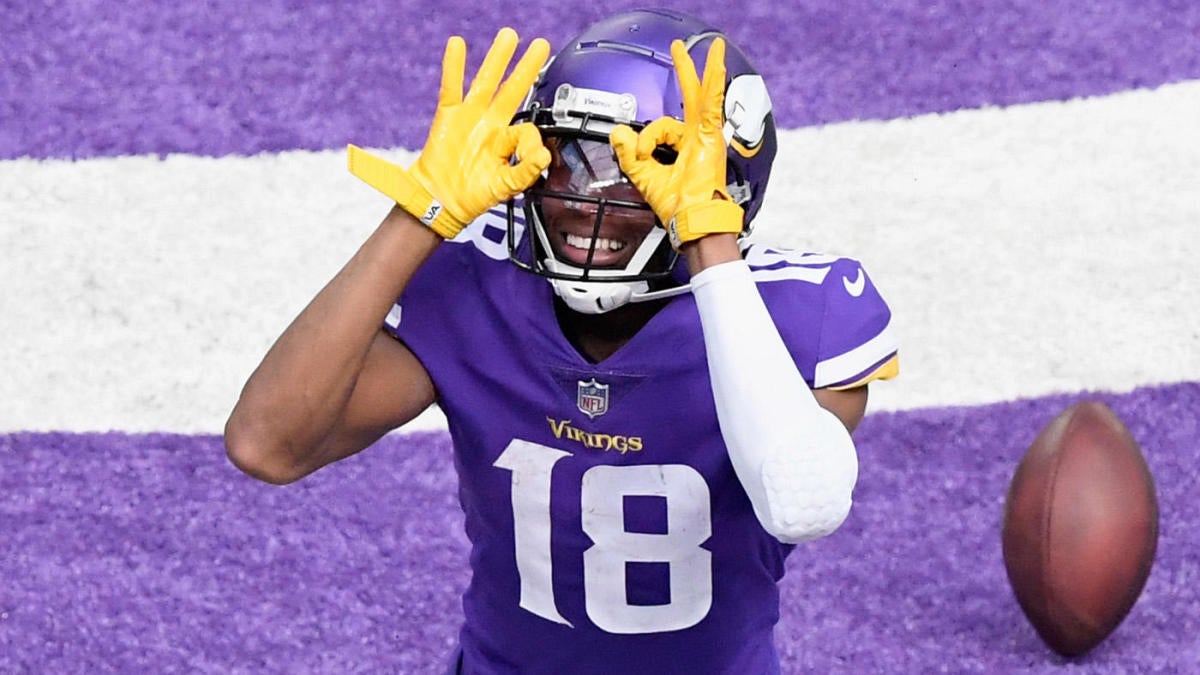 The yardage by Jefferson was good enough for fourth best in the league, behind names like Travis Kelce, DeAndre Hopkins and of course, Diggs himself, who ended his first season with the Bills in the Conference Round of the play-offs and with 1,535 regular season receiving yards. Of course for Diggs, playing with a quarterback who threw himself deep into the MVP conversation
made the job of catching balls a whole lot easier, but nothing should be taken away from a player who managed to totally swing public perception in just a single NFL season – which is a task many have failed to do.
While it seems that this years off-season is going to see a high number of first round draft picks exchanged in the potentially the busiest quarterback trade market of all time, few will offer both sides the value and production that the deal for Diggs did just a year ago.