A Merry Xmas to all of our regular readers and indeed first timers. As we approach the festive period there are games all over the place this week with 8 games on Sky and channel 5 over the Xmas week. If your game isn't listed in this piece then check out the TV preview piece here…..
---
We will be giving away a t-shirt of your team's choice to the competition winner at season-end, along with a weekly prize to any entrant who manages to predict the outcome of all games correctly in any given week. If we get over 100 entrants, we will give away a jersey instead of a t-shirt as the overall prize, so get involved and sign up your mates.
---
Sunday Early Games
Atlanta Falcons @ Kansas City Chiefs – Spread / KC-10.5
Coupled with the collapse of the Steelers alongside their own splendid play the Chiefs have all but locked up the number 1 seed in the AFC. That can get the rubber stamp treatment on Sunday evening as they welcome the Atlanta Falcons to Arrowhead. They will have to do it however without top running back Clyde Edwards-Helaire who will sit this one out with the dreaded high ankle sprain. LeVeon Bell will therefore carry the bulk of the backfield work in his absence. Travis Kelce is the most expensive tight end in DraftKings history for this matchup so even if the ground game doesn't fizz it shouldn't be too much of a concern for Patrick Mahomes and company. The Falcons look set for a full rebuild with rumours circulating that Matt Ryan and Julio Jones could be entering their final fortnight in Atlanta. If that is the case they will want to go out kicking and screaming with noise as they have been legends at the franchise. With that said Julio may not even make the field again this week as he continues to battle his hamstring problems.
Shaun's Spread Pick – KC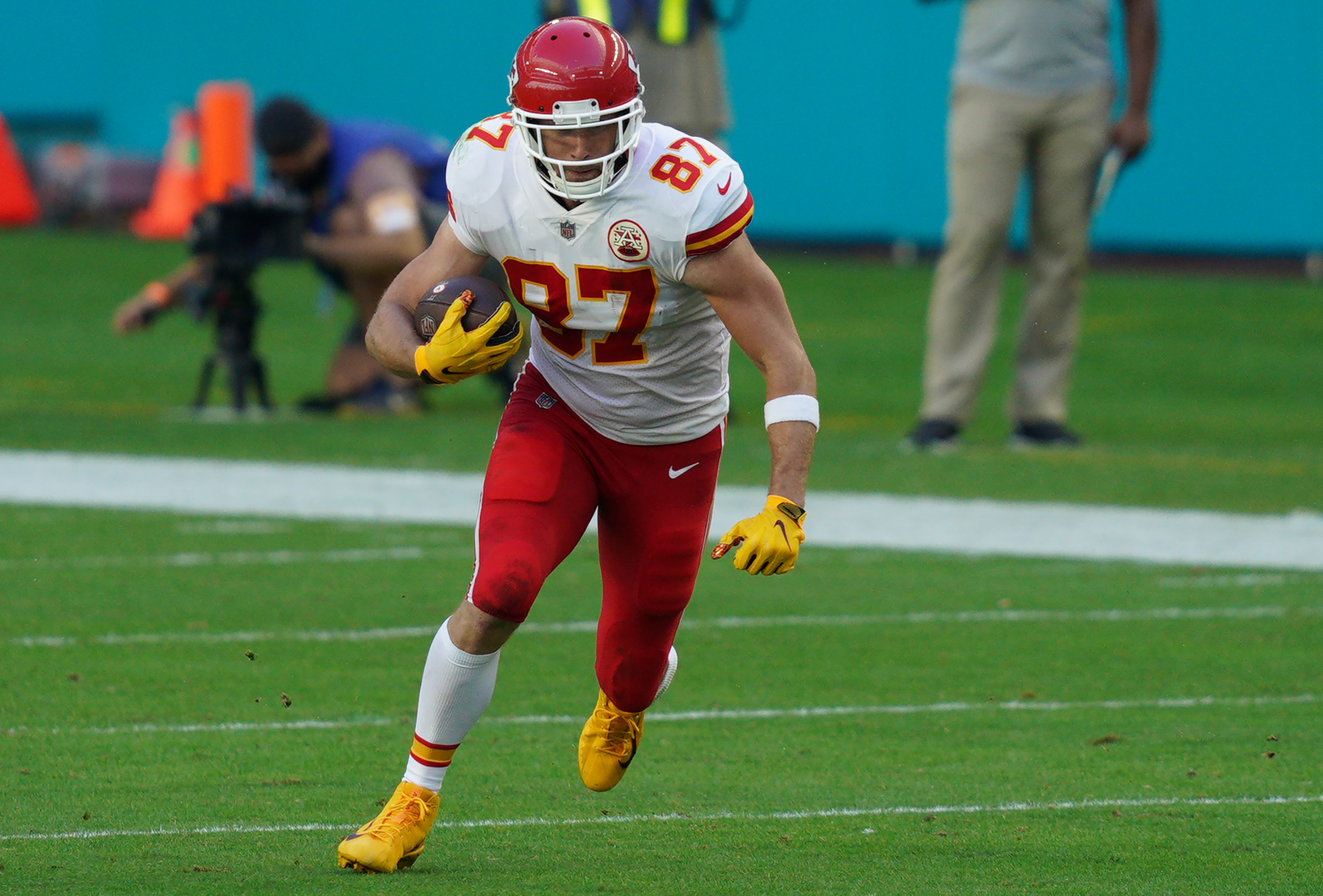 ---
Chicago Bears @ Jacksonville Jaguars – Spread / JAX+7.5
The "red hot" Chicago Bears travel down to Florida in what should have been a Nick Foles reunion with the Jags. Mitch Trubisky however has reclaimed the starting gig and arguably had his best outing of the season last weekend against the Vikings. The real story however has been the emergence of David Montgomery. The 2nd year man has all of a sudden got things going on the ground. His stat line over the past month reads 71 carries for 434 yards with 5 touchdowns. If he can continue that type of momentum then the Bears will have a chance of sneaking into the 7th seed in the NFC playoff race. No such lofty ambitions for the Jags who currently now own the number 1 overall pick in the 2021 NFL draft. They were blown away by Baltimore last weekend to make it 2 back to back big losses after playing tough in the majority of weeks prior to that. Gardner Minshew is effectively auditioning for a new job next year as everyone is acutely aware of whom the number 1 selection is likely to be used on.
Shaun's Spread Pick – CHI
---
Cincinnati Bengals @ Houston Texans – Spread / HOU-9.0
What a result for the Bengals on Monday night, taking down the Steelers. It was a firs career win for Ryan Finley and halted what had been a 5 game losing streak since the bye week. Giovanni Bernard finished the night with 25 carries for 83 yards as Ryan Finley could only muster 89 yards through the air on just 7 completed passes. That is evidence however that the defence played hard and forced turnovers, something they will look to replicate against a mistake prone opponent in the Texans. For the 2nd time in 3 weeks the Texans were driving down 1 score to the Colts only to turn the ball over. It has been their season in a nutshell, full of promise, but ultimately a let down. DeShaun Watson eclipsed 4000 yards passing for the season during that game with a monster 373 yards against a decent Colts defence. He will continue to make his share of plays so this game could simply come down to who can play the cleaner brand of football?
Shaun's Spread Pick – CIN
---
Cleveland Browns @ New York Jets – Spread / NYJ+9.5
The Browns return to the Meadowlands a week on from comfortably taking care of business against the Giants on Sunday night football. Baker Mayfield has played as well as any quarterback across the past month and despite the Giants doing a good job to slow down the running game, they were picked apart by the Browns signal caller. He looks comfortable in the offence and Kevin Stefanski is really maximising the things he does well. Defensively they should have Sheldon Richardson good to go in this one after he sustained a neck injury in that Giants contest. The Jets finally managed to get the "0" off the board wit a big upset win against the Rams. Whatever the ramifications of that victory are moving forward, in the hear and now that should give the team some confidence. Frank Gore continues to carry the workload at his tender age in what has been a stellar career. He is up to 3 figures in TD's over his career and will fancy his chances against an average at best Browns run D.
Shaun's Spread Pick – CLE
---
New York Giants @ Baltimore Ravens – Spread / BAL-11.0
3 weeks ago the Giants would have been many peoples selection for the horrible NFC East. Lose on Sunday however and those chances could be all but evaporated. They hold the tiebreak over Washington so it could come down to week 17 and that may be their best hope. There is surely no way they can win this one? Wayne Gallman got nothing done against Cleveland and Colt McCoy couldn't muster a tune through the air. The defence was ripped up by Baker Mayfield with the only bright spot being the rushing defence. The optimist would say that gives them a chance to hang with Baltimore who have gone back to what works well for them. Running the ball, and running it some more. Its baffling it took them so long to adjust but over the past 3 weeks they have beaten teams up in the ground game. JK Dobbins, Gus Edwards and Lamar will look to keep rolling and applying pressure to those AFC teams in the playoff spots. Nobody in the AFC side wants to see the Ravens in January.
Shaun's Spread Pick – BAL
---
Carolina Panthers @ Washington Football Team – Spread / WAS-2.5
As mentioned above the Football Team lead in the East and will be looking to secure the division with a home win against Carolina. Its a great opportunity for them to do just that. The defence was great again last week, limiting Seattle and Russell Wilson but the offence desperately needs Alex Smith back. He has been limited all week in practice and despite his own off field issues it looks likely that Dwayne Haskins suits up again in this one. In more positive news they could welcome back Antonio Gibson whom has been able to practice to some degree this week. No such joy for the Panthers backfield where Christian McCaffery looks set to miss out once again. This week saw the Panthers fire GM Marty Hurney and they are a difficult team to asses. Strong performances in late September into early October gave reason for optimism but there has only been 1 win since week 5. This looks like another likely defeat which will all but secure January football for Ron Rivera's new team.
Shaun's Spread Pick – WAS
Sunday Late Games
Philadelphia Eagles @ Dallas Cowboys – Spread /DAL+2.5
One or both of these sides will be put out of their misery on Sunday evening. We are so used to seeing this as a division decider down the years but the loser is guaranteed to be out of the playoff reckoning regardless of any other results. Dallas got a good win against the 49ers last weekend powered by early turnovers. Tony Pollard is out playing Zeke and he lead them in rushing whilst Andy Dalton continues to look like the not terribly high floor, not terribly high ceiling type of QB he was in Cincy. The Eagles got a fine effort from Jalen Hurts in defeat to the Cardinals and he has given the team a shot in the arm. 4 total touchdowns a week ago with a nice connection to Greg Ward in particular catching the eye. The questions will obviously be asked why didn't the move come sooner? Defensively the Eagles were in part defeated by 2 wonder catches from Cardinals receivers so they will fancy their chances against a sub standard Dallas offensive line.
Shaun's Spread Pick – PHI
Denver Broncos @ LA Chargers – Spread / LAC-3.0
The Chargers have managed to put together back to back wins and doing so in close games to boot. An overtime success against the Raiders last Thursday has at least put an air of respectability to their record which now sits at 5-9. Its obviously not where they would want to be, but with the experience Justin Herbert has been able to get this campaign, the Chargers are a team to watch in 2021. For this week in question the early injury report isn't great reading with Keenan Allen and Hunter Henry not practicing. Denver have blown hot and cold all year long and were hammered by the Bills in week 15. The noises coming out of mile high have been that the Broncos are committing to Drew Lock this off season. If that is indeed the case then this next 2 weeks are important for the young signal caller to display that faith is justified in what has been on the whole a disappointing campaign. On the defensive side of the ball, star man Bradley Chubb is questionable after picking up an injury on the Bills game.
Shaun's Spread Pick – LAC
---
No pickem selections this week as the article is going up pre Xmas and selections could well change ahead of kick off. Merry Xmas from all at team Full 10 Yards
---
Be sure to check out the live-streamed Full 10 Yards NFL podcast for all of the reaction on Monday night. Catch the chat on YouTube, Facebook and Twitter.
Use code FULL10 at checkout and get 10% off selected items.