We have reached the halfway point of the NFL season already. Yes, I know that technically that comes at some point during Week 9 for those being truly pedantic but you catch my drift. Games take on even greater meaning as attention turns towards the postseason so let's see what's on the slate for Week 8.
---
We will be giving away a t-shirt of your team's choice to the competition winner at season-end, along with a weekly prize to any entrant who manages to predict the outcome of all games correctly in any given week. If we get over 100 entrants, we will give away a jersey instead of a t-shirt as the overall prize, so get involved and sign up your mates.
---
---
Sunday Early Games
After the clock change last weekend, don't be caught out by the fact the games are back to "normal time" this weekend: 6pm, 9:05pm, etc.
New England Patriots @ Buffalo Bills – Spread / Bills -3.5
If the Patriots have any thoughts on mounting a run at winning the division, then it has to start this week on the road in Buffalo. After a great September, the Bills seriously cooled down in October, only just squeaking past the Jets last weekend. Josh Allen has fallen out of MVP contention, certainly for the time being, and he will look to rediscover his groove. It's a similar story on the Patriots' side as Cam Newton has slumped badly after an encouraging start to life in New England. His mechanics looked off last week in the huge home loss to San Francisco. The top two defences from a year ago have struggled mightily this year but with the struggles both are having on the other side of the ball, this could come down to which D plays the best on the day.
Spread pick – Patriots cover
---
Tennessee Titans @ Cincinnati Bengals – Spread / Bengals +6
The Titans tasted defeat for the first time this season last weekend against the Steelers. There was still plenty of encouragement for them coming out of that game however and they will surely be in the playoff mix come the end of the season. Derrick Henry will be licking his lips at the prospect of a huge day against a Bengals defence that struggles to consistently stop the run. The secondary of Tennessee will no doubt be in for a busy afternoon. Joe Burrow leads the league in passing attempts as he instantly has the trust of the franchise to put the offence on his arm. He has played phenomenally well and this season will be viewed as a building block towards a successful future for the young signal caller. The Bengals always seem to be playing in close games, having lead in the 4th quarter of five of their seven games so far this year. Expect another close one.
Spread pick – Bengals cover
---
Las Vegas Raiders @ Cleveland Browns – Spread / Browns -3.5
This one could easily turn into a shootout. Both have been explosive on the offensive side of the ball, and both have given up plenty defensively. The difference, as always when it comes to Browns games, may well be Myles Garrett. He extended his sack streak to six games with yet another strip sack last weekend. He is easily the front runner for defensive player of the season so far. Baker Mayfield had his best day as a Brown last week and it will be fascinating to watch how he performs without OBJ for the rest of the campaign. Vegas were dealing with COVID issues last week and thankfully they appear to have passed. Many are predicting a big day for Henry Ruggs against a porous Browns pass defence. Darren Waller is also in line for a big game. Plenty of Draftkings options in this one.
Spread pick – Browns cover
---
Indianapolis Colts @ Detroit Lions – Spread / Lions +2.5
The Lions are all of a sudden back to .500 after the come from behind win against Atlanta last time out. Is it really a coincidence that the upturn in fortunes has coincided with the return to full speed of Kenny Golladay? He is a human highlight reel, seemingly able to hang onto the most impossible of catches. More D'Andre Swift has also helped as the rookie continues to stake his claim to make this his backfield. The Colts are fresh off the bye week and that has allowed them to get healthy. Michael Pittman Jr. should be activated off IR to bolster the wide receiver room. Their own rookie running back Jonathan Taylor will be excited at the prospect of a match-up against a poor Lions rush defence. I was high on the Lions during the off season and I will take them to win this one by a field goal.
Spread pick – Lions cover
---
Minnesota Vikings @ Green Bay Packers – Spread / Packers -6.5
It's hard to believe that both of these teams were in the playoffs last season. The Vikings have been woeful to begin the 2020 campaign. There are rumblings of a fire sale as attention is already turning towards 2021. The Yannick Ngakoue experiment is already over, and Kyle Rudolph and Adam Thielen are two names to watch at the trade deadline. Looking for a crumb of comfort? It's possible Dalvin Cook is back for this one. The Packers, on the other hand have been fantastic, and sit back on top of the division following the Bears' loss on Monday. Davante Adams had a career day last weekend and will fancy his chances of a similar output this weekend. Aaron Jones is likely to be held out as a precaution but that will surely not stop them from moving five games clear of the Vikes in the standings.
Spread pick – Packers cover
---
New York Jets @ Kansas City Chiefs – Spread / Chiefs -19.5
There will be plenty of cameras pointed at Lev Bell during this one. His new team open up as whopping 19.5 point favourites at home against the winless Jets. It is surely just a case of how many points will the Chiefs score? The Jets managed just 4 yards of offence in the entire second half last week against Buffalo! There are literally zero positives that I can find from this season for them. Well, maybe it will be the last for Adam Gase, so I guess that's something. There is every chance we see Chad Henne taking more snaps at the back end of this one as surely it will be completely blown out of sight by half time. It would also not be a surprise to see Lev Bell lead the Chiefs in rushing and find the end zone.
Spread pick – Chiefs cover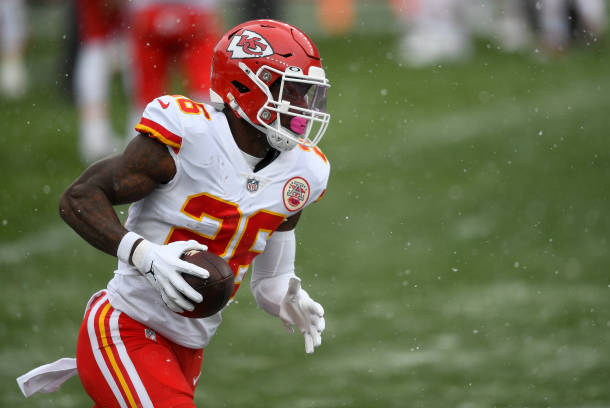 ---
Los Angeles Rams @ Miami Dolphins – Spread / Dolphins +4
The big story here of course is the debut of Tua Tagovailoa in Miami. It's a bold move by the Dolphins as they are certainly in playoff contention. The rookie will be thrown in at the deep end against Aaron Donald and co. to begin his career. The Dolphins have been getting some nice play from Myles Gaskin, Adam Shaheen and Preston Williams recently so if the protection can hold up, it will not be for a lack of help if Tua doesn't get it done. The Rams had a big win on Monday Night to keep themselves in contention in the ultra-tight NFC West. Jared Goff isn't being asked to do too much but is doing what is asked of him efficiently. It will be all eyes on the defence though in what is sure to be an entertaining game. Jalen Ramsey is almost guaranteed to make an impact in one way, shape or form.
Spread pick – Dolphins cover
---
Steelers @ Ravens preview can be found by clicking here!!!
Sunday Late Games
Los Angeles Chargers @ Denver Broncos – Spread / Broncos +3
Two young signal callers trending in opposite directions square off in this one. Justin Herbert has been exceptional for the Chargers and looks every bit the franchise QB. However, Drew Lock has struggled mightily for the Broncos in his second campaign. Yes, there have been injuries but questionable decision making and turnovers have plagued him over the past few weeks. Melvin Gordon will, of course, want to put on a show against his former side to help his young quarterback out. The Chargers however are all about the air game with Keenan Allen in particular thriving in the Herbert-led attack. The Chargers' defence seemingly plays up or down to its competition, giving up 29 to the Jags last week so they will want to make a statement of their own at Mile High.
Spread pick – Chargers cover
---
New Orleans Saints @ Chicago Bears – Spread / Bears +4
Despite heading into last Monday as the number 1 seed in the NFC, the Bears continue to be unimpressive. The offence is pedestrian. David Montgomery scares nobody and the quarterback change to Nick Foles has certainly not provided anything like the spark they would have hoped. The defence. of course. will keep them competitive but despite limiting LA to just 24 points, the Bears were never in the game last week. The Saints are coming in off a win against Carolina that saw Drew Brees have the best game of his season so far. They should also welcome back Michael Thomas this week after injury and discipline issues. Alvin Kamara has carried the offence in his absence and he is likely to see plenty of work again this week in a quick, short passing game to keep the pass rush at bay.
Spread pick – Saints cover
---
---
49ers @ Seahawks preview can be found by clicking here!!!
---
Sunday Night Football – Dallas Cowboys @ Philadelphia Eagles
Monday Night Football – Tampa Bay Buccaneers @ New York Giants
Previews for these games can be found by clicking here!!!
Byes – Texans, Football Team, Cardinals, Jags
---
Every week, we will be playing alongside you in our pick 'em league. All of our staff are in the pick 'em league but here, we will share the picks of our regular podcast crew. Our selections for the week are as follows (all selections are money line and not against the spread):