We are already at the quarter pole of the NFL season. With the first COVID crisis on the leagues hands will we make it all the way through? What we do know is that certainly at time of writing the week 4 slate is a go. With that being said lets get into it…….
We will be giving away a t-shirt of your teams choice to the competition winner at season end along with a weekly prize to any entrant who manages to predict the outcome of all games correctly in any given week. If we get over 100 entrants, we will give away a jersey instead of a t-shirt as the overall prize, so get involved and sign up your mates.
---
Thursday Night Football
Denver Broncos @ New York Jets
It is hard, no it is impossible for me to even get remotely excited or indeed interested about this game. I genuinely feel for the Broncos who have seemingly had a positive season ripped away before it has even begun due to injuries and COVID opt outs. The Jets on the other hand only have themselves to blame for hiring Adam Gase.
We go from Patrick Mahomes versus Lamar Jackson to Sam Dranold vs Brett Rypien in back to back primetime NFL games. The contrast could not be starker! Its an NFL starting debut for Rypien after he came in at the back end of Sunday's defeat to Tampa, going 8-of-9 for 53 yards with an interception. Vic Fangio says he deserves a shot and recent signing Blake Bortles will not realistically be ready (which begs the question "why sign him then?"). Sam Darnold enters the contest on the back of a 3 interception day with 2 pick 6's and a safety thrown in for good measure.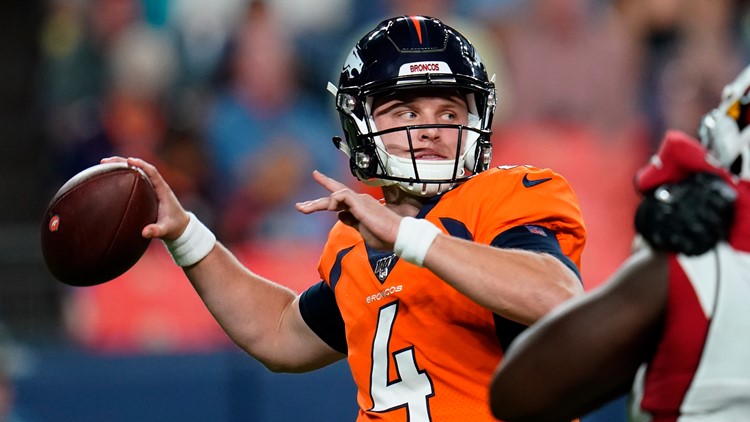 We get to see Frank Gore claw his way towards more records. We get to see Blaxton Berrios try and cement himself as a reliable recieving option. We get to see young Broncos Noah Fant and Jerry Jeudy try and step up in difficult circumstances. I'm trying here but I told you it was tough to get excited! I'll take the Broncos to win, lets move on.
---
Sunday Early Games
New Orleans Saints @ Detroit Lions
The Saints need to bounce back and they need to do it fast. Lots of noise is being directed at the offense but the defence is playing poorly. Lots of PI calls are being lost in the stats and for all the supposed struggles on the other side of the ball they are averaging 29pts per game. The Lions got their first win in forever last week after welcoming Kenny Golladay back into the lineup. Adrain Peterson continues to keep 2 recent 2nd round running backs on the sideline which is an obvious sign Matt Patricia feels his job is on the line.
---
Los Angeles Chargers @ Tampa Bay Buccaneers
Good to see Tom Brady get the deep threat Mike Evans involved last week. His incredible stat line of 2 receptions for 2 yards yielded 2 touchdowns! Jokes aside things are settling down for the Bucs and they are being powered by a sneaky good D. The Chargers strength is also on that side of the ball and it will need to step up to compensate for what promises to be a tough day for Justin Herbert. It may well be a tough few weeks for the Chargers but surely they have found their future QB? He continues to show really positive signs and Anthony Lynn needs to trust him more in my opinion.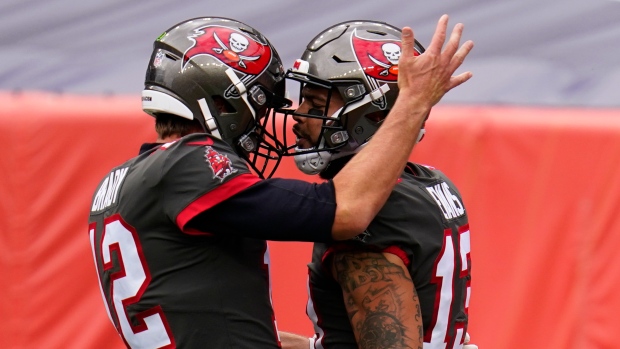 ---
Jacksonville Jaguars @ Cincinnati Bengals
Talking of finding future QB's that leads us to the jungle and smoking Joe. A tie with the Eagles last week was his first game without defeat and surely its only a matter of time before the first W. The Bengals welcome the Jags who laid an egg on Thursday Night Football last week but have unearthed a gem of their own in James Robinson. The trade of Leonard Fournette is long forgotten about as the undrafted rookie dazzles in the backfield. The Bengals will want to get their own running back going as Joe Mixon is off to a slow start in 2020.
---
Minnesotta Vikings @ Houston Texans
Both playoff teams from a year ago, both sitting in 0-3 sized holes. The Texans have had a rough schedule to say the least and the positive signs are that chemistry is developing between DeShaun Watson and his new receivers. The negatives are he still holds the ball too long, takes too many sacks and despite a bright debut, David Johnson isn't the 2016 version of himself. The Vikings were at least competitive in defeat to the Titans which you couldn't say through 2 weeks. Justin Jefferson emerged last week but they always look better when Kirk Cousins does less. Dalvin Cook should be the focal point of this attack, as demonstrated by his 181 rushing yards last time out.
---
Seattle Seahawks @ Miami Dolphins
Quite simply I am running out of superlatives for Russell Wilson. He has seemingly elevated his game to a whole new level and is breaking passing records seemingly with every completion. The defence obviously needs some work as surely he can't put up 35 plus points every week? Its probably safe to say that the Seahawks will not need that many less week against the Dolphins. They got into the win column last week behind a steady day from Fitzmagic and a heavy dose of the run game. Its safe to now call this Myles Gaskin's backfield as he saw 27 touches compared to a combined 6 for the duo of Howard and Breida.
---
Cleveland Browns @ Dallas Cowboys
The Cowboys are being burned through the air, the Browns will look to get it done on the ground. It almost feels unfair that the Bowns have both Nick Chubb and Kareem Hunt. They have scored 7 of the Browns 9 touchdowns between them so the game plan is obvious. Dak Prescott continues to throw for a tonne of yardage but the Cowboys can't get over the line on game winning drives (minus Atlanta which every team obviously can accomplish this). They are still a better team when they get Zeke going, he was limited to 34 yards on 14 carries last week. Despite being 1-2 there is no pressure on the Cowboys here because of how bad the rest of the NFC East is.
In depth preview coming Friday as now switched to Sky Sports
---
Arizona Cardinals @ Carolina Panthers
A bump back down to Earth for the Cardinals last week and a reminder of how difficult winning in the NFL actually is. On the reverse a first win for the Panthers despite not suiting up Christian McCaffery. The Panthers used plenty of short passing last week and will look to continue the formula. Mike Davis assumed the McCaffery role admirably and Curtis Samuel was used creatively. Talking creative, Isiah Simmons is being talked about as being moved to safety for the Cardinals. They are looking to find more impact from the rookie 1st round pick.
---
Indianapolis Colts @ Chicago Bears
The Colts beat up on the Jets putting up 36 points despite the leading rusher and receivers being held under 60 yards a piece. With defence scoring 2 touchdowns and a safety it was all that was required in a routine win. They will look to continue momentum and start favourites against the 3-0 Bears. That in itself tells you all that you need to know. An undefeated team that has felt the need to make a QB change by definition has been unimpressive. Nick Foles now takes over full time so lets see what a full week of practice actually produces.
---
Baltimore Ravens @ Washington Football Team
Expect the Ravens to roll as that has become this teams identity. Beat up on teams that they are supposed to. Get in front and pound the rock. When they fall behind however? A career low passing game from Lamar Jackson whilst in the spotlight has set a few alarm bells ringing. Washington had 5 turnovers in the game against the Browns and Dwayne Haskins will need to be a lot more careful with the ball here and stop staring down his receivers. Terry McLaurin continues to provide a spark but they are so short on the offensive side of the ball.
---
Pittsburgh Steelers @ Tennessee Titans – Postponed
Sunday Late Games
New York Giants @ LA Rams
The Giants are doing their best to rival the Jets as the NFL's worst team. Another dire display against essentially the 49ers back ups have left fans of big blue scratching their heads and looking for any signs of hope. Its hard to make a case that it will get any better this week with a trip cross country to face the Rams. They dug themselves a huge hole last week and despite popping their heads out of it, ultimately fell to the Bills. The team look good however, Jared Goff is playing well and the defensive superstars are standing up. With all of the 49ers injuries the Rams will have their eyes firmly fixed on a wildcard spot as a minimum. The Giants eyes are probably already on the draft.
---
Buffalo Bills @ Las Vegas Raiders
Back to some home comforts for the Raiders after being outclassed by the Patriots. As Bill Belichick has done throughout his career he shut down the opponents best player, Darren Waller. After 12 catches against the Saints, he was limited to just 2 catches for 9 yards a week ago. He will look to rebound here against an undefeated Bills team. Undefeated thanks to a late game winning drive by Josh Allen who continues to impress with the improvements he has made to his game in year 3. After never topping 300 yards before this season, that's now 3 games in a row above that mark. He is clutch when it matters and has more game winning drives than any quarterback over the time he has been in the league.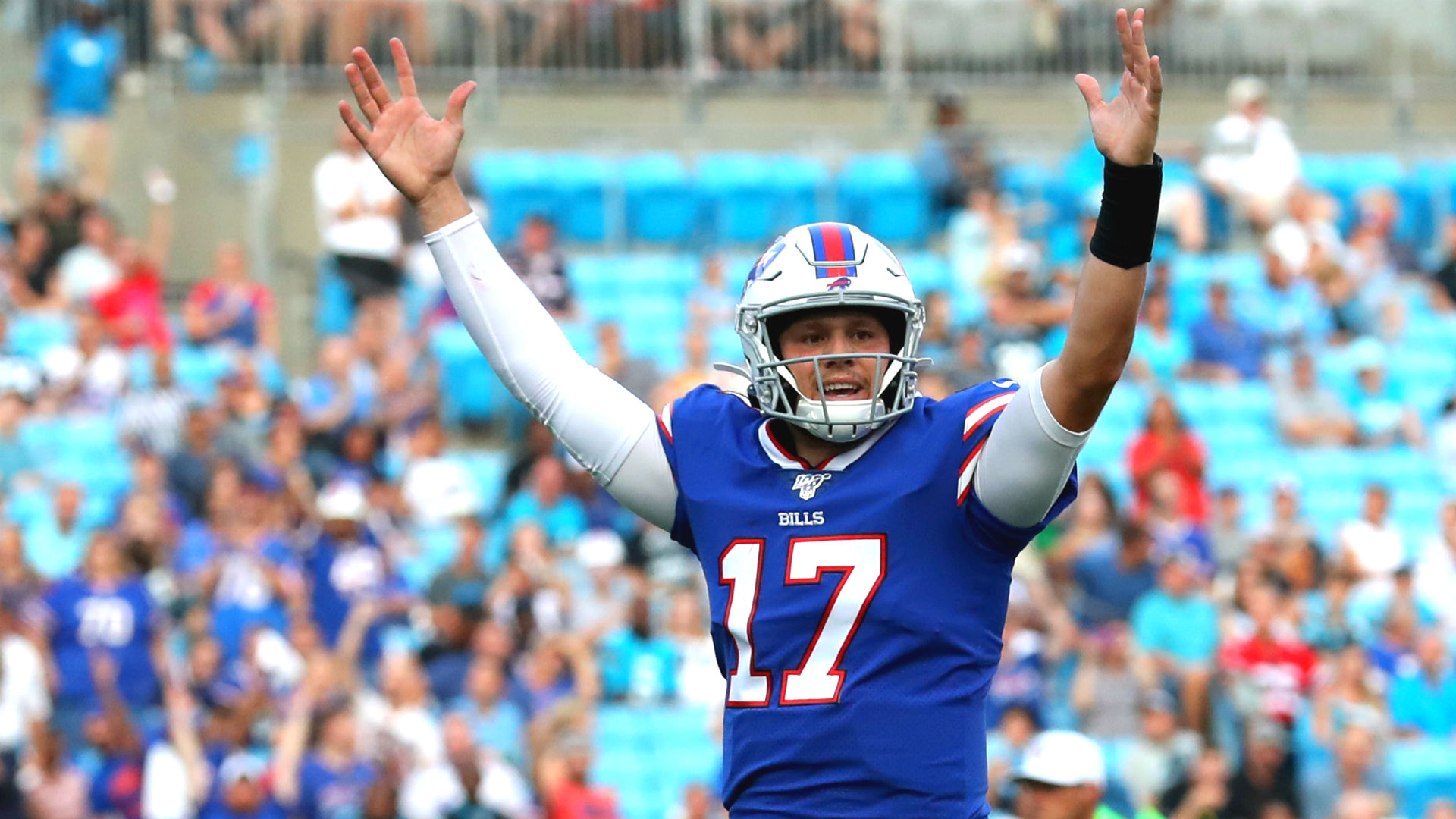 ---
---
New England Patriots @ Kansas City Chiefs – preview coming Friday
---
Sunday and Monday Night Football – preview coming Friday
Byes – None
---
Every week, we will be playing alongside you in our pick 'em league. All of our staff are in the pick 'em league but here, we will share the picks of our regular podcast crew. Our selections for the week are as follows:
---