They always say that the season doesn't begin until Thanksgiving and if that is indeed the case, then Week 12 will be pivotal for a number of sides. Washington and Houston got the week off to winning starts on Thursday night, with the Football Team now top of the NFC East with just four wins! Who will be the other movers and shakers after the weekend action? It's worthwhile noting here that it could be a very long weekend, with Baltimore vs Pittsburgh tentatively moved to Tuesday.
---
We will be giving away a t-shirt of your team's choice to the competition winner at season-end, along with a weekly prize to any entrant who manages to predict the outcome of all games correctly in any given week. If we get over 100 entrants, we will give away a jersey instead of a t-shirt as the overall prize, so get involved and sign up your mates.
---
---
Sunday Early Games
---
Los Angeles Chargers @ Buffalo Bills – Spread / BUF-5.0
The Chargers finally found a way to win a close game in defeat of the Jets last weekend while the Bills rested up on their bye week. With Miami slipping up last weekend, the division is in the Bills' control, and Josh Allen and company will be looking to stamp their authority down the stretch. This is a match-up where both sides have performed better offensively, despite their perceived strengths, certainly preseason, being on the defensive side of the ball. With that being said, this could easily turn into a shoot-out with Justin Herbert poised for another big day statistically to continue his now clear march to Rookie of the Year in the absence of Joe Burrow. Keenan Allen, Stefon Diggs, John Brown and Mike Williams provide plenty of aerial weapons but the best news is that Austin Ekeler may well be set to return for the Bolts.
Shaun's Spread Pick – BUF
---
Las Vegas Raiders @ Atlanta Falcons – Spread / ATL +3.0
Plenty of moral wins for the Raiders in pushing the Chiefs so close last weekend but ultimately, it's now all about wins and losses. The Falcons had been on somewhat of a mini-revival before being blunted by the Saints last time out. The play of Derek Carr continues to impress and against a sieve-like Falcons secondary, there should be more reason for optimism in the Raiders camp. Nelson Agoholor is such a great reclamation story and he could well be the biggest beneficiary. As for Atlanta, they will continue to evaluate Raheem Morris in his gig for the coaching role full time. After a month of decent play, they will quickly want to forget last weekend's effort in a hurry. Calvin Ridley has been limited in practice again this week though, which certainly won't help.
Shaun's Spread Pick – LV
---
New York Giants @ Cincinnati Bengals – Spread / CIN+6.0
The fact that the Giants are such big favourites for this game, despite not beating a team outside of the NFC East, tells you all you need to know about this game. The Bengals' season is now in a tailspin with the injury to Joe Burrow, and these final six games will be a slog. Ryan Finley came in last week and completed just three of 10 passes with a pick so confidence is pretty much at rock bottom. The Giants have played better in recent weeks with the defence in particular limiting their opponents and keeping them in games. Wayne Gallman has handled the backfield responsibilities far better than Devonta Freeman did upon his initial signing. With the Football Team winning on Thursday, this is a vital game for the Giants as they own tiebreakers for a potential divisional lead.
Shaun's Spread Pick – NYG
---
Tennessee Titans @ Indianapolis Colts – Spread / IND-3.0
Preview here.
Shaun's Spread Pick – TEN
Head over to NFL Shop Europe for the latest deals! Use code FULL10 on selected items at checkout
---
Cleveland Browns @ Jacksonville Jaguars – Spread / JAX+6.0
Both sides head into this one completely banged up and tackling COVID issues. The Browns will be without their three best defenders in Myles Garrett, Denzel Ward and Ronnie Harrison. The Jags will be without Sidney Jones, Josh Allen and DJ Chark to name but a few. With what is left of these squads, we will likely see the Browns and running tandem Chubb and Hunt in large supply. Baker Mayfield hasn't thrown a touchdown for a month but he will not care with the Browns winners in three of four contests. After a couple of weeks of Jake Luton, the Jags turn to veteran Mike Glennon to try and steady the ship. It's just hard to see how he sparks an offensive unit deprived of its biggest receiving threats.
Shaun's Spread Pick – CLE
---
Carolina Panthers @ Minnesota Vikings – Spread / MIN-3.5
The Panthers held the Lions to a goose egg in PJ Walker's first NFL start. The former XFL hot shot will however head back to the bench as Teddy Bridgewater is set to return to face his former employers. The game will likely come a little too early for Run CMC however, who has only been limited in practice. The Vikings suffered a shock defeat to the Cowboys last weekend and are clinging to their play-off hopes at 4-6. They had seemingly turned a corner heading into last weekend but slipped up at the most inappropriate time. It wasn't any fault of Dalvin Cook's, who went over 100 yards again, nor Adam Thielen's, who continues to make the impossible look ridiculously easy. I expect the Vikings to get back on track here but Carolina have been competitive all year round so I think it will be close.
Shaun's Spread Pick – CAR
---
Arizona Cardinals @ New England Patriots – Spread / NE+1.0
I think the spread here is extremely generous to the Patriots. Through 11 weeks of action, we have seen how explosive the Cardinals can be compared to the pedestrian nature of the rebuilding Pats squad. With that being said, it was actually one of Cam Newton's better displays in defeat to Houston last week, certainly with his arm. Kyler Murray, on the other hand, was quiet against Seattle after taking a big hit early on in that game. The good news for the birds is that he does not carry an injury designation heading into this one, which would suggest he is full go. Larry Fitzgerald, however, is yet another household name to fid himself on the COVID reserve list as cases continue to rise across the league.
Shaun's Spread Pick – ARI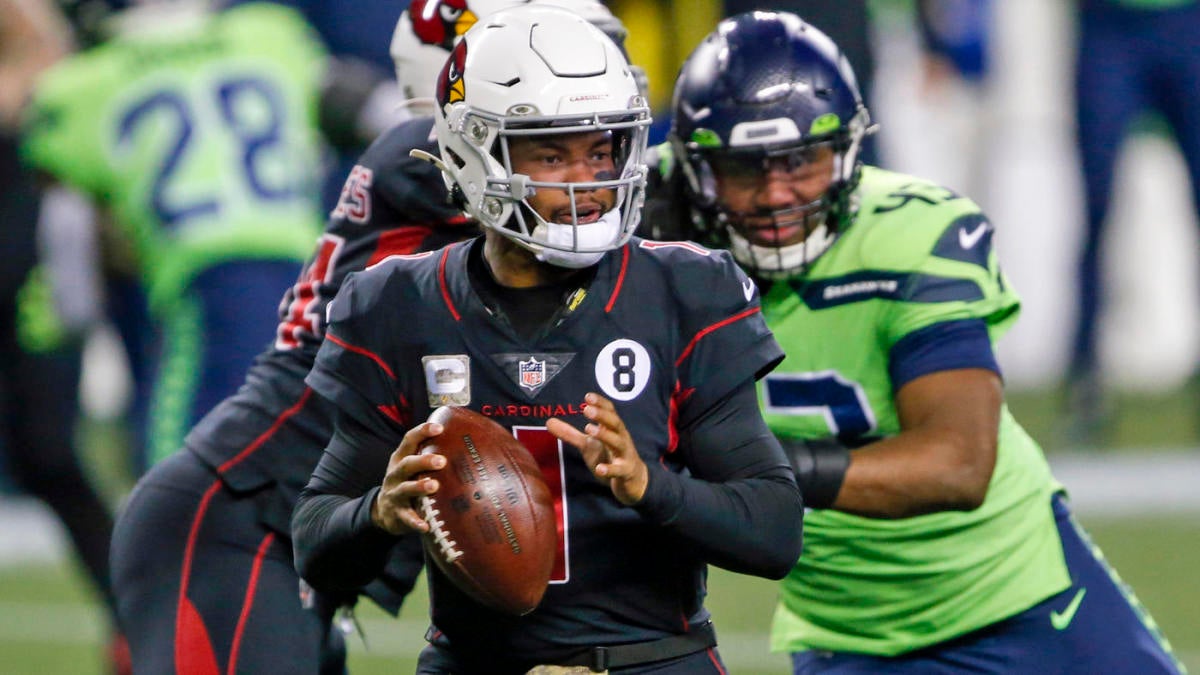 ---
Miami Dolphins @ New York Jets – Spread / NYJ+7.0
Call me a cynic but after being benched last week for poor performance, Tua Tagovaiola has appeared on the injury report with a sore thumb. This will of course open the door for the return of Ryan Fitzpatrick to square off against one of his many former employers. With the Dolphins firmly in play-off contention, they simply can't afford to slip up here against the still-winless Jets. It does look better news on the quarterback front for New York with Sam Darnold tracking as if he will play. Whatever is left of this season for the Jets, some serious evaluation of their young signal caller is certainly going to be more beneficial than watching more of Joe Flacco. Darnold has struggled against Miami in his career, however. He has a 1-4 record, with four touchdown passes and eight interceptions.
Shaun's Spread Pick – MIA
Sunday Late Games
New Orleans Saints @ Denver Broncos – Spread / DEN+6.0
Taysom Hill was efficient in his first meaningful action at quarterback for the Saints. As predicted, he gives them another dynamic with his ability to run, which is something obviously not in the locker of Drew Brees. Another week for Michael Thomas to get healthy and things are looking good for the Saints. That is emphasised by a defence that is playing lights out all of a sudden. Are the team from New Orleans the most complete team in the NFL? The up and down Broncos continue to be impossible to predict. It was a great win last week against Miami, inspired by a strong defensive showing. With all the youth they have on offence, you feel that has to be the formula as Drew Lock has not shown consistent ability to win games when he has needed to.
Shaun's Spread Pick – NO
---
San Francisco 49ers @ Los Angeles Rams – Spread / LAR-6.5
A great road win for the Rams against the Bucs on Monday night sees them at the top of the NFC West. Jared Goff threw the ball all over the field and more often than not to Cooper Kupp. He saw plenty of love from his peers on Twitter, calling him the games most underrated receiver. That's a statement that is difficult to disagree with. The defence continues to play well and, as with the Saints, they look like a very nicely balanced squad. The 49ers have battled heroically this season, but you feel a loss here would all but confirm they will not be playing meaningful January football this time around. They are likely to welcome back Raheem Mostert, Deebo Samuel and Richard Sherman to the line up this week. Further evidence if you needed it at just how banged up they have been during the campaign.
Shaun's Spread Pick – LAR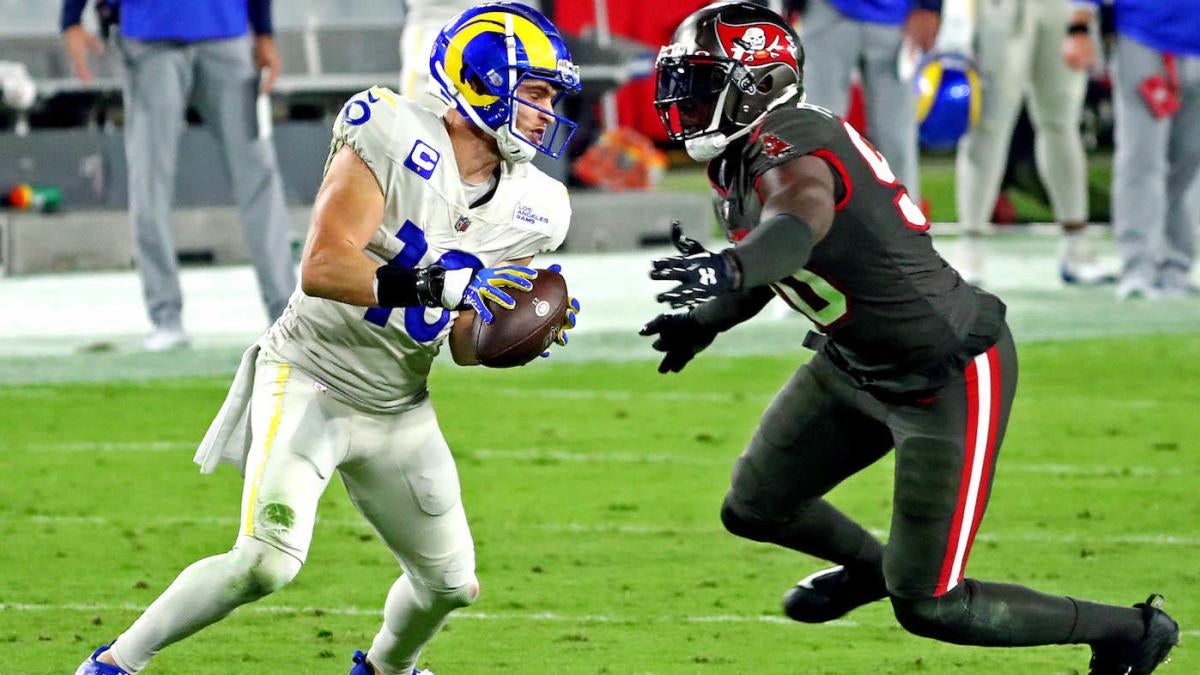 ---
Kansas City Chiefs @ Tampa Bay Buccaneers – Sky Game – Spread / TAM+3.0
Preview here.
Shaun's Spread Pick – KC
---
Chicago Bears @ Green Bay Packers – Spread / GB-9.5
Preview here.
Shaun's Spread Pick – GB
Use code FULL10 at checkout and get 10% off selected items.
---
---
---
Seattle Seahawks @ Philadelphia Eagles – Sky Game (MNF) – Spread / PHI+5.0
Preview here.
Shaun's Spread Pick – SEA
---
Baltimore Ravens @ Pittsburgh Steelers – Sky Game (tentative Tuesday) – Spread / TBC
I could write a preview here but in all likelihood, this game will be either cancelled or forfeited and we are likely to see either a Week 18 or an extra Wild Card in the play-offs. Multiple players from both sides are on the COVID list and having already been moved from Thanksgiving, the news isn't improving. If it does go ahead, the Steelers win, simples.
Shaun's Spread Pick – N/A
---
Byes – None
---
Every week, we will be playing alongside you in our pick 'em league. All of our staff are in the pick 'em league but here, we will share the picks of our regular podcast crew. Our selections for the week are as follows (all selections are money line and not against the spread):
---
Be sure to check out the live-streamed Full 10 Yards NFL podcast for all of the reaction on Monday Night. Catch the chat on YouTube, Facebook and Twitter.
Check out the latest deals over at Fanatics UK