The Seahawks opened up the week with a big home win in the loaded NFC West against the Cardinals. It was actually the defence for a change that came up big on the night for Seattle, limiting Kyler Murray to just 15 yards rushing. After 1 primetime game make sure you check out the other TV offerings by clicking here for our big TV preview. For all the other games however, keep reading………
---
We will be giving away a t-shirt of your team's choice to the competition winner at season-end, along with a weekly prize to any entrant who manages to predict the outcome of all games correctly in any given week. If we get over 100 entrants, we will give away a jersey instead of a t-shirt as the overall prize, so get involved and sign up your mates.
---
---
Sunday Early Games
---
Detroit Lions @ Carolina Panthers – Spread / CAR-3.0
Matt Stafford is trending towards playing despite having issues with his thumb. D'Andre Swift, fresh off his best outing of the season is out with concussion, so it looks like its back to Adrian Peterson in the ground game. TJ Hockenson could be the biggest weapon in the Lions armour in this one as the Panthers have been burned by Travis Kelce and Rob Gronkowski in consecutive weeks. Carolina have their own injury concerns with Christian McCaffery missing yet another week and Teddy Bridgewater also likely joining him on the sidelines. A weekend decision looms on the quarterback front with former XFL star PJ Walker likely to be thrown the starting reigns if Teddy can't go. Both sides playing largely for pride and with opportunities being presented for second stringers this could be a sneakily entertaining game.
Shaun's Spread Pick – CAR
---
Philadelphia Eagles @ Cleveland Browns – Spread / CLE -3.0
COVID-19 has put the breaks on Myles Garrett. The star defensive end was placed on the list after testing positive on Friday so must miss sit this one out. The Browns will look for Olivier Vernon, Adrian Clayborn and Sheldon Richardson to step up in his absence. It will also help if the Browns offence can control the time of possesion behind the running game of Kareem Hunt and Nick Chubb. The Eagles lost to the Giants last weekend as their miserable season continues. Despite the loss they are still in 1st place despite registering just 3 wins on the season. They have had their own COVID issues this week in the wide receiver room. Thankfully Carson Wentz has become used to throwing at any Tom, Dick or Harry over the past season and a half.
Shaun's Spread Pick – CLE
---
Tennessee Titans @ Baltimore Ravens – Sky Game. Spread / BAL-5.0
Game preview here.
Shaun's Spread Pick – TEN
---
New England Patriots @ Houston Texans – Spread / HOU+1.5
It is still baffling to see DeShaun Watson playing so well yet the Texans record looking so bad. They haven't beaten anyone other than the Jags this season and start as underdogs at home to the Patriots. With David Johnson now on injured reserve it will be another dose of namesake Duke to carry the backfield load. Will Fuller will look to find the end zone after being held without a score for the first time in 6 games last weekend. The Patriots have won 2 on the bounce and all of a sudden things are looking up. They have managed to find a couple of playmakers in Jakobi Meyers and Damien Harris and the defence (aided by the rain) performed admirably in limiting the Ravens last time out. Too late for a playoff run? Never count out Bill!
Shaun's Spread Pick – NE
Head over to NFL Shop Europe for the latest deals! Use code FULL10 on selected items at checkout
---
Pittsburgh Steelers @ Jacksonville Jaguars – Spread / JAX+10.5
It doesn't get any easier for Jake Luton and co does it? A week after pushing the Packers all the way the Jags get the only undefeated team remaining in the Pittsburgh Steelers. The Steelers were nearly upset by the last back up quarterback they faced in Garret Gilbert but were right back on song last week. The run game went missing but JuJu, Diontae Johnson and Chase Claypool more than made up for it. The defence continues to wreck havoc for opposing QB's so the Jags offensive line best come ready to play. The Jags got a nice game out of Keelan Cole last weekend, including a 94 yard punt return. You would feel for them to have a realistic chance in this game that all 3 phases will need to add points to the scoreboard.
Shaun's Spread Pick – PIT
Atlanta Falcons @ New Orleans Saints – Spread / NO-4.0
So Taysom Hill has won the week long battle to play under study to Drew Brees. Despite Jameis Winston coming in when Brees went out last week its the turn of the Swiss army knife to actually play quarterback for a consistent period behind center. He will be more than happy for Alvin Kamara to continue his assault on pay dirt. Another 3 trips last week for the only offensive player that doesn't play quarterback to surely warrant some MVP discussion? The Falcons have won 3 of 4 and without an unwanted Todd Gurley touchdown it would have been 4 of 4. They are as hot as anyone right now and Matt Ryan is playing some quality football. This feels like a real trap game for the Saints.
Shaun's Spread Pick – ATL
Cincinnati Bengals @ Washington Football Team = Spread / WAS-1.0
I've been high on the Bengals for a while but off a bye week theywere very poor against the Steelers last weekend. Turnovers and general poor play saw the game end up very lop sided and a stark reminder for just how much work lies ahead for Joe Burrow and co. Joe Mixon is likely out another week and Tee Higgins is also questionable following illness towards the end of the week. As for the Football Team they start as favourites in Alex Smith's 2nd game back. He lead the league in passing last week, although a lot of it was yards after the catch. Antonio Gibson is developing into a nice piece out of the backfield and Terry McLaurin deserves a better supporting cast. The defence will look to bounce back after allowing the Lions to get into game winning territory after squandering last weeks comeback attempt.
Shaun's Spread Pick – WAS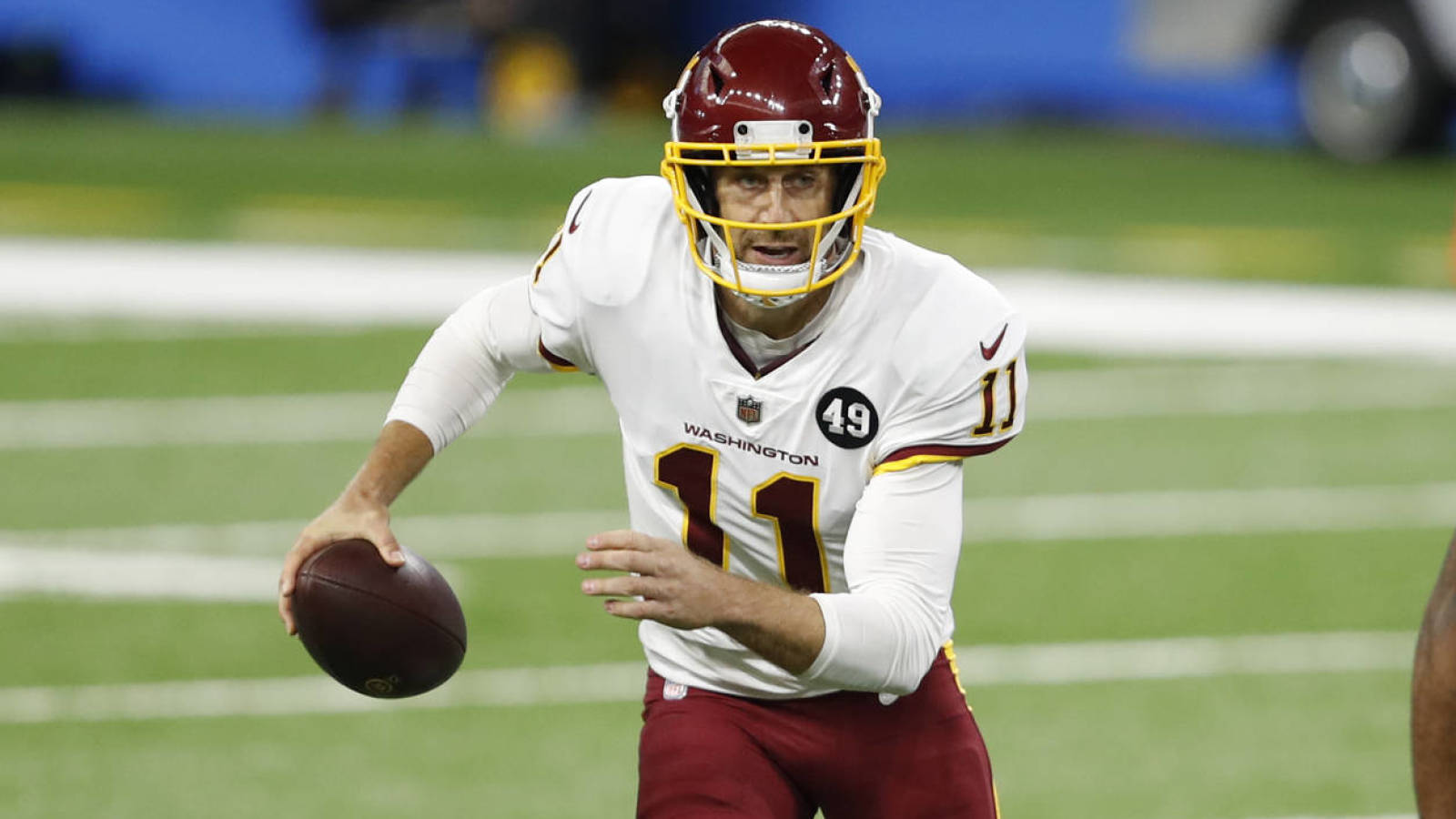 Sunday Late Games
Miami Dolphins @ Denver Broncos – Spread / DEN+3.5
A tale of 2 young quarterbacks who have had very differing weeks coming into this one. With Tua at the helm the Dolphins are winners of 3 straight after dispatching the Chargers. Tua has seemingly taken a nice hold of the offence and has great rapport with Mike Gesicki and DeVante Parker already. Jordan Howard has been released this week so Salvon Ahmed is the name to look for at the running back position. As for Denver and Drew Lock it was a horror show against the Raiders with the quarterback tossing 4 interceptions. He has a great supporting cast but too often he is appearing to be the problem. Dealt a short hand the defence couldn't respond as they gave up 4 rushing scores. An all round better effort is required here if they are to push the Dolphins close.
Shaun's Spread Pick – MIA
---
New York Jets @ Los Angeles Chargers – Spread / LAC-9.5
Justin Herbert will hope that a new hair-do will generate a new type of result in California. For all of his individual stellar play the Chargers just can not buy a win. He was actually kept quiet last week, held to under 200 yards passing for the first time in his career. This is likely to be the last game without Austin Ekeler so Kalen Ballage will continue to carry the run game. The last time we saw the Jets they blew a 10 point 4th quarter lead to the Patriots. We will be seeing Joe Flacco yet again as there is talk that Sam Darnold's season is over. The bigger question of course is if Sam Darnold's Jets career is over. The Jets have a 2 game lead in the Trevor Lawrence stakes and seem unlikely to get their first win here. With that said the spread is very generous to the Chargers given their record.
Shaun's Spread Pick – NYJ
---
Green Bay Packers @ Indianapolis Colts – Sky Game. Spread / IND-2.0
Game preview here.
Shaun's Spread Pick – GB
---
Dallas Cowboys @ Minnesota Vikings – Spread / MIN-7.0
The Vikings will be cursing their start to the season after finding their feet in recent weeks. Justin Jefferson and Dalvin Cook are propelling the team to win after win and they could sneak into playoff contention with an extra wildcard slot available this season. The defence held the Bears to just 13 points last week so things are looking up from all angles. The Cowboys are coming in off their bye week, still miraculously alive in the NFC East race. They welcome back Andy Dalton after he has missed the past 2 games. The offensive line that was once a strength is now their biggest weakness. They still have a huge arsenal of offensive weapons and encouragingly for Dallas their defence has shown signs of life so if they are to get back in the division hunt they need to start sooner rather than later.
Shaun's Spread Pick – MIN
Use code FULL10 at checkout and get 10% off selected items.
---
---
---
Kansas City Chiefs @ Las Vegas Raiders – Sky Game (SNF). Spread / LV+8.0
Game preview here.
Shaun's Spread Pick – LV
---
Los Angeles Rams @ Tampa Bay Buccaneers – Sky Game (MNF). Spread / TAM-4.0
Game preview here.
Shaun's Spread Pick – LAR
---
Byes – 49ers, Giants, Bills, Bears
---
Every week, we will be playing alongside you in our pick 'em league. All of our staff are in the pick 'em league but here, we will share the picks of our regular podcast crew. Our selections for the week are as follows (all selections are money line and not against the spread):
---
Be sure to check out the live-streamed Full 10 Yards NFL podcast for all of the reaction on Monday Night. Catch the chat on YouTube, Facebook and Twitter.
Check out the latest deals over at Fanatics UK