Congratulations everyone. We have made it to the opening week of the NFL season. An off season always feels like an incredibly long time but in the dark days of summer 2020 it has felt like an eternity. We now have 17 weeks to look forward to however and we will be bringing you a weekly preview every Thursday along with our picks in each contest. If you haven't done so then please enter our listeners league competition by visiting here or clicking the image below.
We will be giving away a t-shirt of your teams choice to the competition winner at season end along with a weekly prize to a any entrant who manages to predict the outcome of all games correctly in any given week. If we get over 100 entrants we will give away a jersey instead of a t-shirt as the overall prize, so get involved and sign up your mates. With that being said lets get into week 1…….
---
Thursday Night Football
To kick us off we have a repeat of the AFC Divisional matchup from last year when the Chiefs upon up their Lombardi defence against the Houston Texans. The fact that 20 of 22 starters return for the Chiefs have given plenty of noise to the possibilities of a repeat performance from the Mahomes lead juggernaut this season. One of those presumptive new starters is of course Clyde Edwards-Helaire. Fantasy darling, but more importantly in "real life" a do it all back that every single analyst believes will thrive in the Andy Reid lead system.
As for the opposition, quite simply never write off DeShaun Watson. Fresh of a new contract in his own right he will be looking to get the Texans to take that next step. The loss of DeAndre Hopkins is an obvious blow and a lot of faith is being put into a David Johnson resurgence to spark the running game. In what is usually a tough away assignment, coupled with the fact that reigning champs have an excellent recent record in opening game contests, I see this one being an opening day KC victory.
---
Sunday Early Games
New York Jets @ Buffalo Bills
An early chance to see if the Bills can indeed live up to the pre season tag of division favourites. A franchise that has been heading in the right direction under the guidance of Sean McDermott carries the burden of expectations this time around. The Jets would like to see a significant step forward from Sam Darnold in year 3 but do they have enough around him to be competitive? In both games between these teams last year the offences struggled to get going and the series was split. The Bills get upgrades at receiver in Stefon Diggs and on paper have the better defence so I will take them to kick off with an opening day W here.
---
Green Bay Packers @ Minnesota Vikings
The NFC North is well and truly up for grabs this year, as much as anything else because of a questionable offseason from Green Bay. Considering they were in the NFC title game last year confidence in a repeat is certainly on the low side. The Vikings were in the mix last season and of course made the playoffs themselves. There has been plenty of churn on the Vikings roster and the Dalvin Cook situation certainly will not have helped matters. An upgraded Packers running game will challenge a weakened Minnesota defence, who were dealt the blow of Michael Pierce, the excellent run defender, opting out of the season. Its an important game to open up the season and the Packers ability to win on the road and win tight games last year has me leaning towards them here.
---
Philadelphia Eagles @ Washington Football Team
No team has undergone more change this offseason than Washington. I'm really looking forward to watching Chase Young and hope he can provide a real spark into what is becoming a young and destructive defensive front that Ron Rivera will look to build around. The offence obviously has plenty of questions to answer but Dwayne Haskins gets the opportunity to build on the experience of his rookie campaign. As for the Eagles, fully expect another tussle with Dallas for divisional glory. Carson Wentz appears to have some weapons to throw to and expect a breakout from Miles Sanders. The high powered offensive line should give Wentz enough time in this one to start the season off with a win.
Cleveland Browns @ Baltimore Ravens
Year 3 for both Lamar Jackson and Baker Mayfield, its pretty obvious which one needs a bounce back campaign. After all of the hype of 12 months ago the Browns off season has been effective and quiet, securing up the tackle spots and improving at tight end. Kevin Stefanski is in as head coach and he has a record of improving offences so look for the offence to trend in a positive direction. The Ravens of course start the season as a Super Bowl favourite, powered by the running game which of course starts with LJax. The defence has been improved on paper so its easy to see why many predict a Chiefs vs Ravens AFC title game. It is still baffling that the Bowns won this contest last year and put up 40 points on the Ravens in the process. There will be a way to stop Lamar Jackson and co, can the Browns find the answers here? Probably not…
---
Indianapolis Colts @ Jacksonville Jaguars
Can Minshew mania rise up and conquer all of the doom and gloom coming out of North Florida? The Jags will take the moustache along with 16 rookies into battle as the Phillip Rivers lead Colts come to town on week 1. Improvements in the running game with addition of Jonathon Taylor, improvements out wide with addition of Michael Pitman jr mean the future seems rosey for the Colts, the question for the here and now is can the improvement at QB translate to a divisional crown? I fully expect Rivers and co to take care of business here in what will be the first of many long afternoons for Jaguars fans.
Las Vegas Raiders @ Carolina Panthers
The Sin City debut will have to wait a week as the Raiders hit the road in week 1. The Panthers will of course be looking to Run CMC to spearhead their offence to respectability, whilst the first game in the post Cam Newton era will see Teddy Bridgewater getting an opportunity to rebuild his own career after a couple of years on the Saints bench. The Raiders have added plenty of receiving options for Derek Carr in what is surely a critical year for the signal caller. His relationship with Jon Gruden has never seemed stable and a disappointing campaign will surely lead to divorce. Josh Jacobs was a real find for Vegas last season and he will look to kick off 2020 in style against a retooled Panthers who spent all of their draft capital on the defensive side of the ball.
---
Chicago Bears @ Detroit Lions
So Mitchell Trunisky has "won" the quarterback competition in Chicago. Does he make it out for the 2nd half of the season opener? He must be on the shortest leash ever and will have the ever capable Nick Foles ready and waiting to step in. The Lions are a different proposition when Matthew Stafford is in the lineup. He was firing last year before having his season curtailed due to injury, and will be looking to make up for lost time. Kenny Golladay and Marvin Jones jr are back along with a retooled backfield, which now also homes Adrain Peterson. Tough match up to call this one, I'll give it to the Lions because of the homefield advantage (if there is such a thing in 2020?)
Seattle Seahawks @ Atlanta Falcons
I love this game on paper. The Falcons really turned things around in the 2nd half of last season and with Julio Jones, Calvin Ridley, Hayden Hurst and Todd Gurley they have a bevvy of offensive weapons. They will look for improved secondary play, getting Keanu Neal back and 1st round corner AJ Terrell should help. As for the Seahawks, Russell Wilson has often been more than enough. His play at times has been phenomenal he needs help from others around him however. Look for Jamal Adams to set the attitude on defence as the hard hitting legion of boom days could be back in town. The run defence will need to improve as it was poor last season, and that was with Jadeveon Clowney. This is definitely one I will be catching up with on gamepass.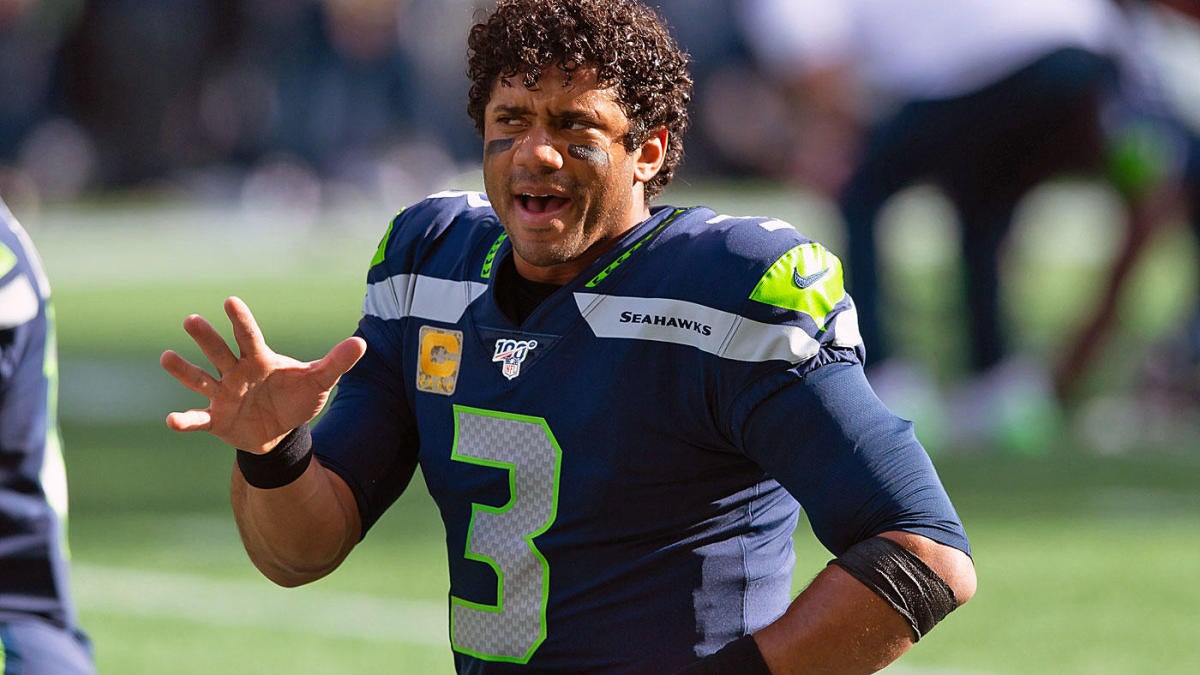 Miami Dolphin @ New England Patriots – Preview Coming Friday
---
Sunday Late Games
Los Angeles Chargers @ Cincinnati Bengals
A new era for both of these franchises as number 1 pick Joe Burrow suits up for the Bengals against a Chargers team in their first game post Phillip Rivers. The Bengals have renewed optimism heading into the season and rightly so. The receiving core welcomes back AJ Green and running back Joe Mixon will be running behind a new contract. Burrow will be the key though, and hopefully the lack of regular off season doesn't effect him too much. The Chargers are keeping their new rookie QB wrapped up for now so Tyrod Taylor takes the reigns. Its now Austin Ekeler's backfield and Keenan Allen, freshly paid, will be looking to back up his words of being the premier wide out in the AFC. The Chargers are strong on defence so this is a tough start for Burrow, but I expect good things from this season.
---
Arizona Cardinals @ San Francisco 49ers
This is a quality match up on paper, pitting theteam with the best regular season record from a year ago against a team many expect to take a big stride in the 2nd year of Kliff Kingsbury. It will pit strength against strength as the offensive weapons of DeAndre Hopkins, Larry Fitz and co take on the fearsome San Francisco defence. Nick Bosa had a great rookie campaign and will be looking to build upon it, probably spurred on by seeing his brother become the NFL's highest paid defender. The 49ers are obviously built around the run and without Matt Breida in the committee it will be interesting to see how many yards Raheem Mostert will be able to rack up with a full season of opportunities.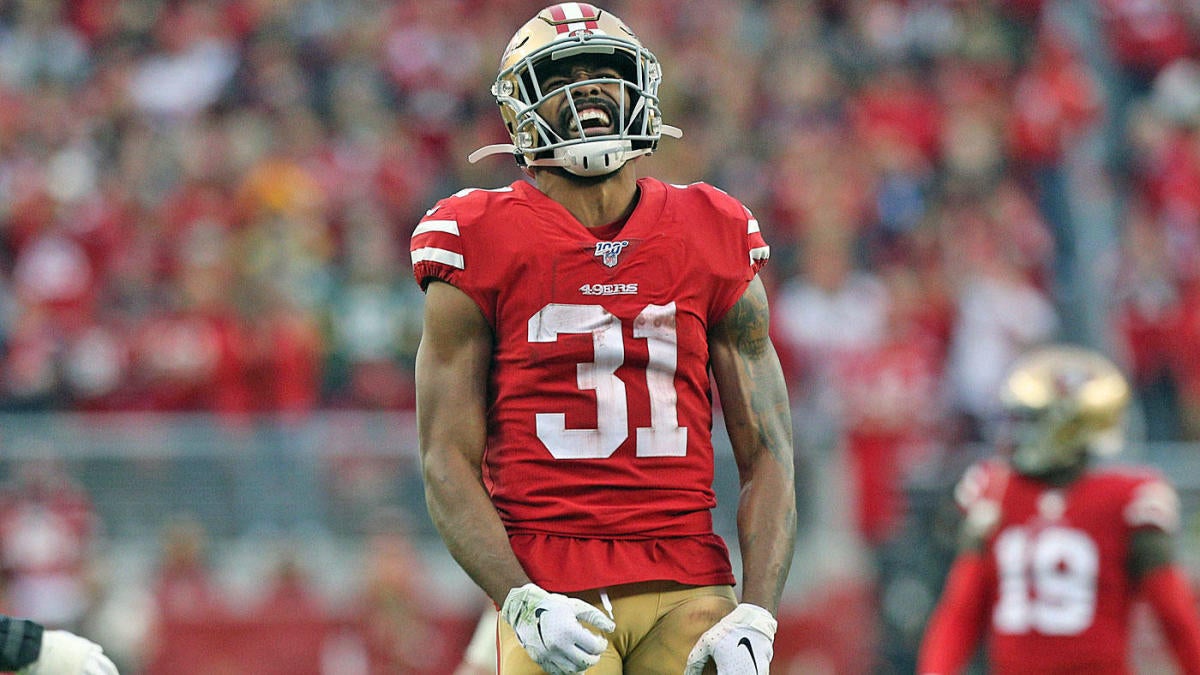 Tampa Bay Buccaneers @ New Orleans Saints – Preview Coming Friday
Sunday & Monday Night Football – Preview Coming Friday
Byes – None
---
Every week we will be playing alongside you in our pick em league. Our selections for the week are as follows: –
| | | | | | | |
| --- | --- | --- | --- | --- | --- | --- |
| Week 1 F10Y Staff Pick Em | SHAUN | TIM | LAWRENCE | ALEX | SEAN | STEVE |
| HOU@KC | Chiefs | Chiefs | Chiefs | Chiefs | Chiefs | Chiefs |
| NYJ@BUF | Bills | Bills | Bills | Bills | Bills | Bills |
| GB@MIN | Packers | Vikings | Packers | Vikings | Packers | Vikings |
| PHI@WAS | Eagles | Eagles | Eagles | Washington | Eagles | Eagles |
| CLE@BAL | Ravens | Ravens | Ravens | Ravens | Ravens | Ravens |
| IND@JAX | Colts | Colts | Colts | Colts | Colts | Colts |
| LV@CAR | Raiders | Raiders | Raiders | Raiders | Raiders | Panthers |
| CHI@DET | Lions | Lions | Bears | Lions | Lions | Lions |
| SEA@ATL | Falcons | Falcons | Falcons | Falcons | Seahawks | Seahawks |
| MIA@NE | Dolphins | Patriots | Patriots | Patriots | Patriots | Dolphins |
| LAC@CIN | Chargers | Bengals | Chargers | Chargers | Bengals | Bengals |
| ARI@SFR | 49ers | 49ers | 49ers | Cardinals | 49ers | 49ers |
| TAM@NO | Saints | Saints | Buccaneers | Buccaneers | Saints | Saints |
| DAL@LAR | Cowboys | Cowboys | Rams | Cowboys | Cowboys | Rams |
| PIT@NYG | Steelers | Steelers | Giants | Steelers | Steelers | Steelers |
| TEN@DEN | Broncos | Broncos | Titans | Titans | Titans | Titans |
---