By Kieran Patterson (@DCCYTFootball)
With the news coming out about the Cleveland Browns reportedly turning down the Seattle Seahawks offering up Russell Wilson for the first round pick they used to draft Baker Mayfield, I thought it would be a great idea to look back at other proposed trades that would've shaken up the NFL landscape.
How many of these do you remember? If there are any you think are missing, please hit us up over on Twitter @Full10Yards!
---
Aaron Rodgers to the Oakland Raiders
Back in 2007, Aaron Rodgers was still backing up Brett Farve in Green Bay when the Raiders put Hall of Fame wide receiver Randy Moss on the trade block. Aaron Rodgers for Randy Moss would've been a hell of a trade. The reason this trade didn't go through?
Green Bay wanted a first round pick and Moss for Aaron Rodgers. Moss ended up landing in New England and not only setting multiple records with Tom Brady but going 16-0 in THAT regular season.
Rumours surfacing once again about Aaron Rodgers and whether or not he will start and finish his career at Lambeau Field. Are the Raiders FINALLY gonna get to see A Rod?
---
Ben Roethlisberger to the Oakland Raiders/St. Louis Rams.
Now this one might be surprising to anyone who doesn't keep up with the off field stories of the Pittsburgh Steelers. Ben Roethlisberger is far from the perfect teammate; he consistently airs team dirty laundry on his radio show, he thinks he's the GM and not just a player and struggles to get on with most of his star players.
This isn't just hearsay though, it's well documented and this is why I think there's weight behind this trade. In 2010 it was reported that the Steelers organization was fed up with Big Ben and his behavior that was causing trouble inside the organization and were looking at offers.
The Steelers approached Oakland and offered them Ben and the number 18 pick for the number 8 pick. Oakland said no. They also approached the St. Louis Rams and offered to trade Ben for Sam Bradford who had just completed his rookie year…the Rams said no, and that was that. Big Ben stayed in Pittsburgh and continued to annoy and alienate teammates.
---
Dan Marino to the Oakland Raiders
(I mean seriously? I promise this is the last Oakland one…or is it?)
In 1989, the Miami Dolphins had a very average 8-8 season leading them to another year of missing the playoffs. This wasn't something Don Shula was happy with so they he thought the best course of action would be to change the signal caller, who was legendary quarterback…Dan Marino.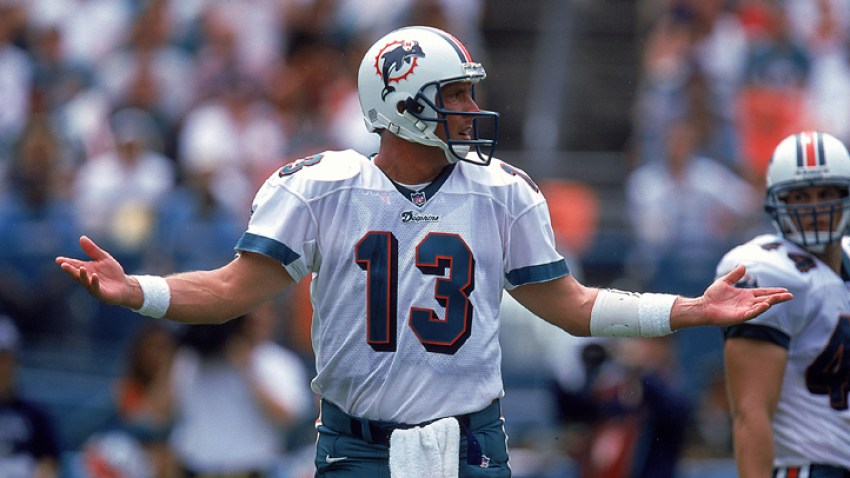 Shula managed to secure a verbal agreement with Raiders Al Davis but last minute the deal fell through, why? Shula got cold feet and upped the asking price for Marino. Twice. The price was too steep, even for Davis. Miami and Marino still never managed to win a Super Bowl.
It's one of the one things Marino would be remembered for the one of the best quarterbacks to never win a Lombardi.
---
Eli Manning to the Jacksonville Jaguars
Going into the 2017/2018 season the Jags were really not happy with their Quarterback situation Blake Bortles wasn't really cutting it.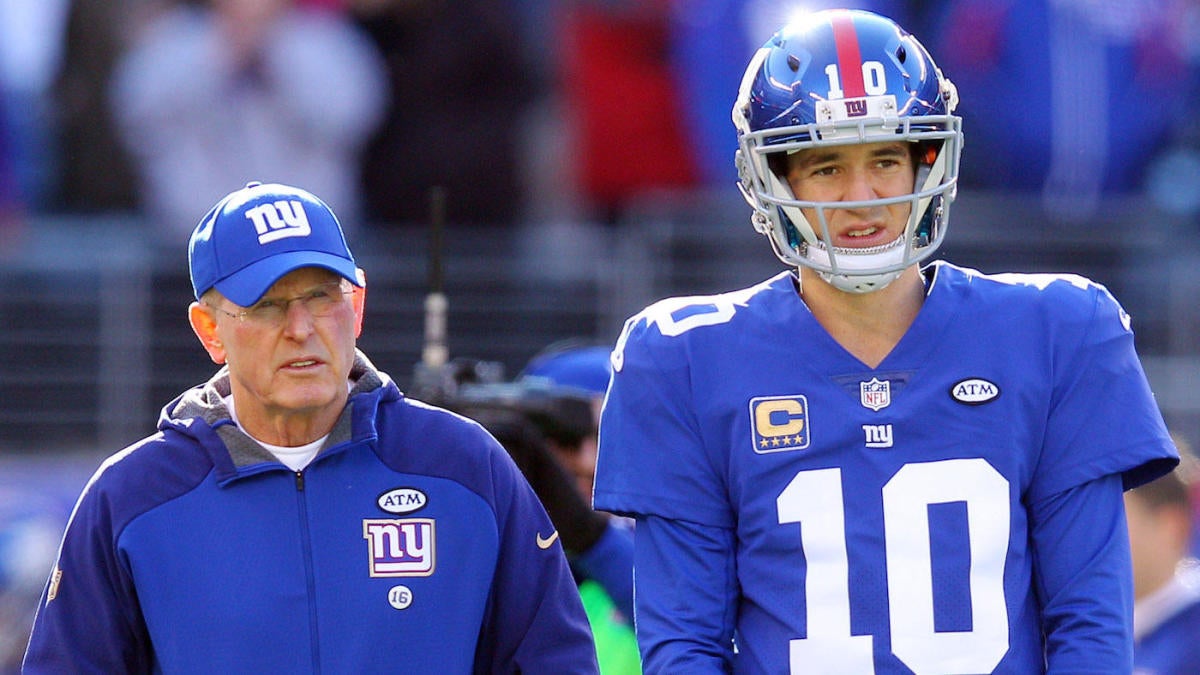 The Jaguars needed a solution so they looked north to New York and set their sights on Eli Manning. The 2 time Super Bowl champion had been playing to put it lightly…terrible, but the Jags liked Manning for his Super Bowl experience and his former coach Tom Coughlin was running the Jacksonville front office.
Why didn't this happen? Blake had a decent season which killed the interest in the trade from the Jags end. Shame Bortles went back to his usual self next season and the "Sacksonville" era was over before it even got started.
---
Odell Beckham Jr. to The Los Angeles Rams.
A couple of years before he got shipped out to Cleveland for a 1st round pick and Jabrill Peppers the Rams showed serious interest in Odell Beckham Jr.
What did the New York Football Giants want for the spectacular wide receiver? They asked the Rams for two 1st round picks and the Rams only wanted to give them one.
That's a high price but the Browns eventually paid a similar price giving the Giants a 1st round pick and a 1st round player in Peppers. OBJ has yet to shine in Cleveland would the same thing have happened in LA?
---
Antonio Brown to the Buffalo Bills
Okay, so this did/didn't happen but everyone (kinda) remembers where they were when this went down. It was reported that the Steelers had agreed to send AB to the Bills
Twitter did it's thing once it turned out that this wasn't going to go through. Antonio Brown ended up being traded to the Oakland Raiders (why always Oakland?) but even then, he didn't see the field in a Raiders Jersey, being "set free" to eventually wind up in New England for a game before unceremoniously leaving the league and trying to return ever since.