By Tim Monk (@Tim_MonkF10Y)
Taking a quick look at the pacesetters in the race to win MVP after 2 weeks. There are not many names you wouldn't expect here but the order may be a little surprising. The big name favourites have gotten off to a start that doesn't match their pre season odds, whilst 1 or two have seen their price tumble.
Who is your pick through two weeks? Let me know. Here is how i see the order of favourtism at the moment and their current odds.
---
Russell Wilson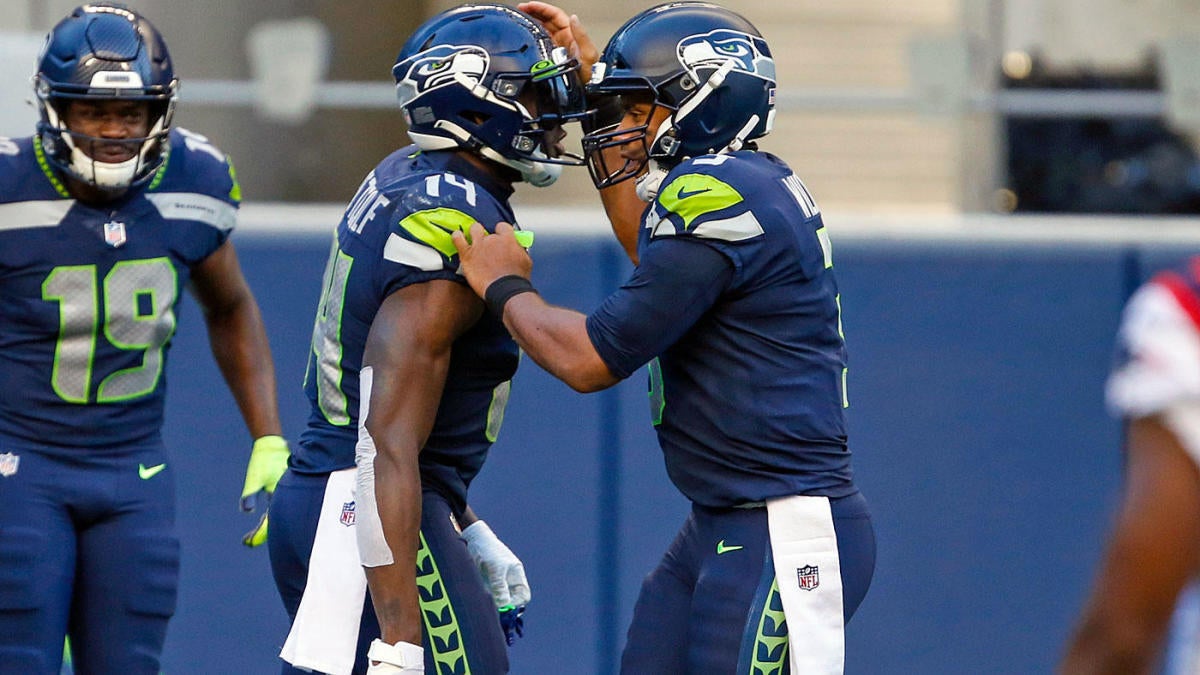 ---
Current Odds: 16/5 William Hill
After 2 weeks, Russell Wilson to me is the currently on top of the leaderboard in the running for the MVP award. Not only has he led his team to two victories, lead the league in passer rating, completion % and have the most passing touchdowns after throwing 5 against a Patriots defence that gave up 4 all of 2019, but he has also had the narrative driven in to us from the media.
Chris Collinsworth made a point of saying on SNF that his vote courtesy of PFF was going to be given to Russell Wilson, only for Collinsworth to be the "here's a guy who doesn't know how to submit a postal vote" person.
Worthy favourite and is the clubhouse leader after 2 weeks.
---
Aaron Rodgers
---
Current Odds: 11/1 Paddy Power
Some people will argue Rodgers deserves to be ahead of a few other names but he has torn to shreds the defences in the division of the Detroit Lions and the Minnesota Vikings. Ties for 2nd with 6 TD passes to date, Rodgers is playing with a chip on his back and you could see his current odds tumble with an impressive performance and the W in N'awlins on SNF.
A former 2 time winner of the award has some striking similarities in that the last time the Packers put up 40 points in back to back games to start the season or the previous time an Aaron Rodgers led Packers have put up back to back 40pt games, Rodgers has won the MVP award that season. So for the superstitious amongst us, go and put a nugget on Rodgers.
---
Patrick Mahomes
---
Current Odds: 5/1 Generally
The preseason favourite has drifted slightly, main due to Russell Wilson's emergence at the top of the list. Whilst Mahomes was at his silky smooth best on opening night, he had a much tougher time of it in week 2 as you could argue he was outshone by Rookie QB Justin Herbert. The Chiefs came away with the victory and come the end of the season, that's all that will matter and people will forget the week 2 game so is still rightfully in the mix for his 2nd MVP award.
---
Lamar Jackson
---
Current Odds: 6/1 Skybet
Lamar has led his team to a 2-0 start but has not exactly been asked to do too much. Week 1's rout vs the Browns was mainly defence led and their week 2 win @ Houston and saw Justin tucker kick 4 Field Goals. He's not been asked to do as much with his legs either, with no touchdowns on the ground and just 99 rush yards through week 2 (126 after 2 weeks in 2019). This means less highlight reel plays, less focus and attention on him personally which is not conducive to winning an MVP award. Plenty of time still to go but if the trend continues from what we have seen in the first two weeks, Lamar Jackson won't be winning a second consecutive MVP award.
---
Kyler Murray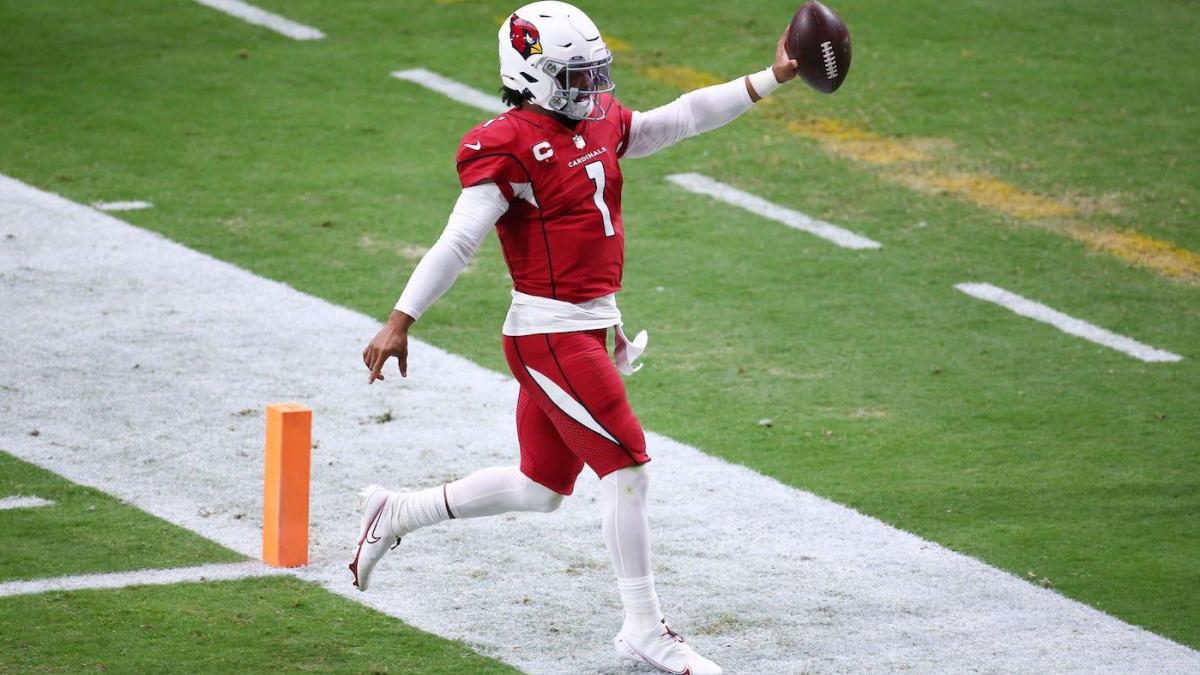 ---
Current Odds: 16/1 Redzone
Arguably the most impressive player so far in 2020 with a high profile win against San Francisco and then doubling down with a convincing performance including 2 rushing touchdowns against Washington. He still has to negotiate a tough division because you'd think it's hard for him to win the award if the finish 2nd or 3rd, even if they make the playoffs, but from what we've seen thus far, you wouldn't put it past him and Kliff Kingsbury to snag an NFC West title.
At those current odds, it's still worth getting involved as their next 3 fixtures are against Detroit, Carolina and the NY Jets. You'd expect a 5-0 incoming for Arizona which means Kyler's prize will tumble.
---
Dak Prescott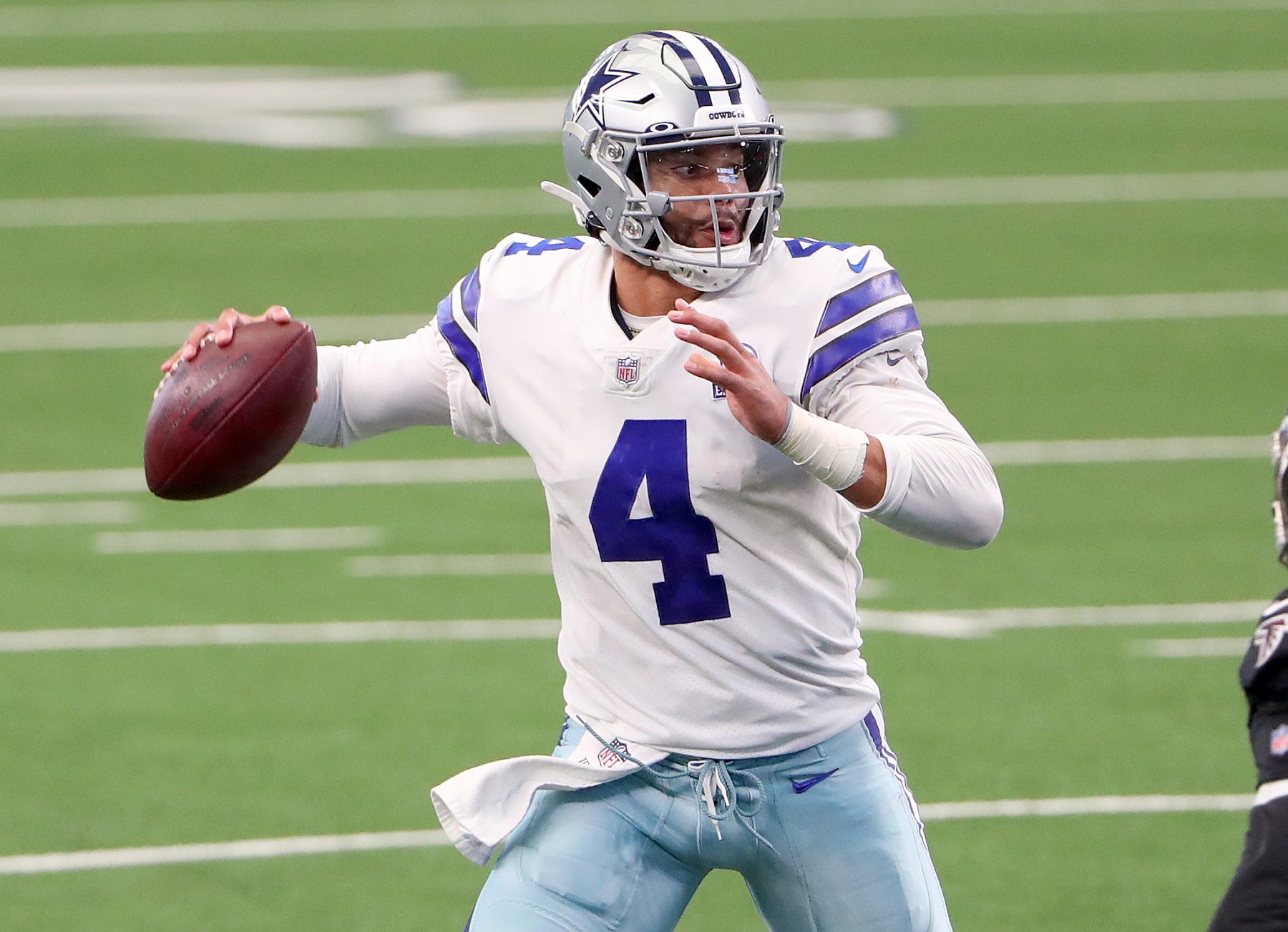 ---
Current Odds: 20/1 General
It would be remiss of a Cowboys fan to not mention Dakota in this list. After commandeering a victory despite a 20pt deficit against a Falcons team with history of losing big leads, it might be worth keeping tabs on the Cowboys Franchise tagged QB. He's playing for mega money next year and he'll be doing all he can to add an MVP award to his side of the argument. A former rookie of the year, 4th round pick Prescott has shown himself to be a franchise QB and the future of the Cowboys for the right price.
The NFC East is easily the worst division in football so amassing 12 or 13 wins immediately puts him in the conversation, though those will point at the influence Ezekiel Elliot has on the team to try and discredit Dak's stat friendly start as we head in to week 3.
---
Honourable Mentions
Josh Allen (33/1) has led his team to a 2-0 start, but that has been expected after facing the Jets and the Dolphins. He's impressed with his arm so far this year and diverted from type. He'll need to do it against the better opponents though to be considered seriously, and that starts in week 3 vs Rams.
Tom Brady (40/1) hasn't exactly set the world on fire in his new digs and had a defeat first time out. It'll take a decent effort to win it from here on what form he has shown so far but if you expect the levels of the 6 time Super Bowl champion to improve and propel the team to an NFC South title, the odds are there for the taking.
Cam Newton (45/1) would have seen his odds shorten mightily if he was able to find the endzone on the QB draw on SNF at CentruyLink Field against Seattle. That being said, he has looked like the Cam Newton of old and has done well getting production out of the bare bones of receivers that he has at his disposal.
I'll be keeping tabs on the movers and shakers on the MVP award every few weeks so keep your eyes peeled. If you think I have missed anyone, please feel free to shout at me on Twitter (@Tim_MonkF10Y/@Full10Yards)