By Dave Moore (@davieremixed)
This is the first team up in our new article series, "Season in Review", is the New Orleans Saints.
We will go through EVERY team in the NFL and take a look back their season and what the future holds for each team.
The New Orleans Saints, the Bridesmaids of the NFC Championship game from the past few seasons and they were once again a front runner for the Vince Lombardi Trophy in 2019. How did it all pan out? We break it down here:
---
entering the season
---
After New Orleans' second crushing playoff defeat in as many years there were legitimate questions to be asked about whether this team could put it all together again to go one step further and play February football.
Even more concerning was the apparent fading of Drew Brees' star as post-Thanksgiving 2018 he was poor. Was it a blip or the stunning drop-off we saw from Peyton Manning a few years prior?
The expectation for the Saints would've been to go one further and appear in their second ever Super Bowl but with the Falcons seemingly healthy again after an injury-struck 2018 and Christian McCaffery turning in an impressive rookie year it looked for all the world like it'd be a very, very competitive NFC South.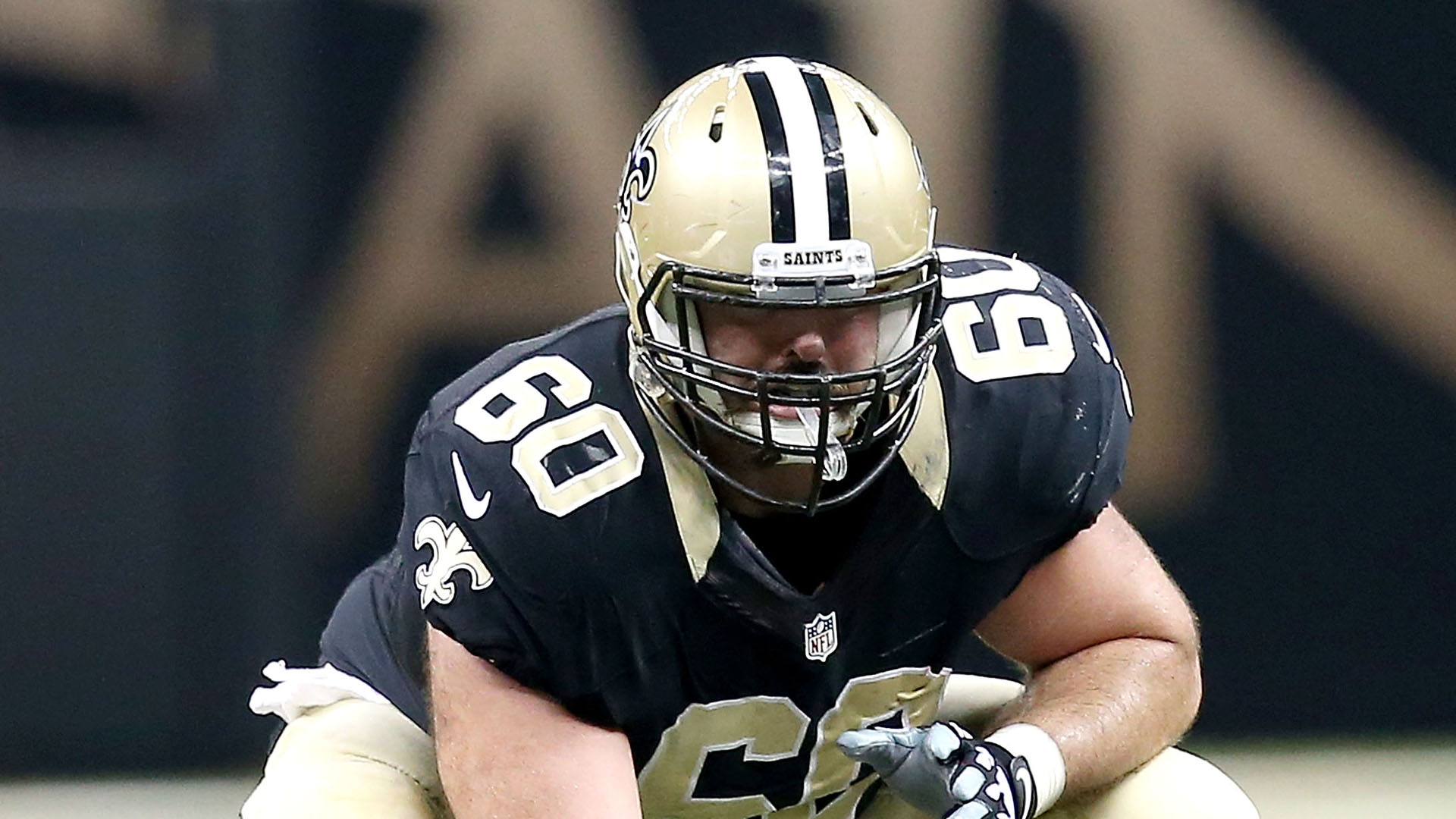 A huge factor heading into the new season was the retirement of Center, Max Unger, this was a player who was a figurehead of one of the most impressive offensive lines in the game, with the signing of free agent Nick Easton and the drafting of Erik McCoy in the 2nd Round of the 2019 Draft it seemed far from certain who #9 would be taking snaps from come Week 1.
The other major change for the Saints came in the skill positions as we said farewell to Mark Ingram II who left in free agency to join Baltimore but welcomed in Latavius Murray and Jared Cook from the Vikings and Raiders respectively. I think there was quite a shock when Ingram left and Saints fans weren't exactly enamoured with Murray as his replacement given the chemistry between Alvin Kamara and Ingram had been a huge part of the near-perfect 2018 season. However, Ingram did have fumbling issues and perhaps it was Payton's way of trying to freshen up the team.
Jared Cook was a definite upgrade at the Tight End position after Ben Watson left in the off-season and after a few swings and not-quite-misses-not-quite-hits at securing a solid WR2 behind Michael Thomas, it was definitely a sign that the Saints meant business. Especially given that they had never replaced Jimmy Graham since he was traded to Seattle.
---
During the season
---
There were so many stories around the Saints in the regular season it is hard to get your head around them all. How about Week 1, Monday Night Football at home to the Texans? The Saints kick a 47-yard field goal to go 27-21 up with 50 seconds to play. Vintage late drive from Drew Brees to seal the game? Not quite. Deshaun Watson uncorks a couple of bombs which result in Kenny Stills of all players taking the ball into the endzone just 13 seconds after the Saints had kicked that field goal! 28-27 and that's a stunner for the Superdome. But wait…Here comes that vintage late drive…Sort of. The Saints work it to field goal range and Wil Lutz uncorks a bomb of his own to send a 58-yarder through the uprights as time expired. The Saints don't do anything simply do they?
That would prove to be the case in Week 2 in what was already highlighted on the schedule as The Revenge Game. On the road in Los Angeles. After that non-call just eight months prior that ended the Saints season and allowed the Rams to go and roll over for the Patriots a fortnight later. Surely this is where New Orleans lay those ghosts to rest? Well…
This is where the Saints lose without scoring a touchdown. This is where Aaron Donald bursts through that much vaunted offensive line, gets to #9 who, whilst throwing a pass has his throwing thumb broken/ligaments torn/completely busted. Out goes Brees, in comes Teddy Bridgewater. The Saints lose 27-9 and despite there being a strip sack from Cam Jordan returned 87 yards for a touchdown being denied because the refs had blown the play dead there could be no real complaints from New Orleans. They were beaten. Revenge will have to wait for another season.
So you lose your star Quarterback for 6-8 weeks who, by the way, was not showing any issues that plagued him toward the end of the season. You've got six games before your bye week. You have to go on the road to Seattle, host Dallas and go to Chicago alongside some easier games against the Bucs, Jaguars and Cardinals. Hope for 4-2? Expect 2-4? Settle with 3-3?
Nope. Somehow the Saints go 6-0 with Teddy BridgeH2O under center for the first five. They did it in different ways, too. They score 2 twice on D/ST in Seattle, kick 12 points to win 12-10 against Dallas (their first win since 1998 without reaching the endzone). BridgeH2O threw for 300+ against Tampa, they ran all over Chicago and the Defense held Jacksonville to a pair of field goals.
This was a stunner for the NFC as for so long the Saints had been the team that would have to score 30 just to keep themselves in the game as their D would regularly crumble. Now you've got them winning games without Drew Brees? Meanwhile in the NFC South, the worries of their divisional rivals putting up more of a fight this season proved to be something of an unfounded concern as they all flopped spectacularly. The South was the Saints' to lose and even by the time the Bye arrived in Week 9, the Saints were 8-1 and eyeing another Bye Week in January.
So in true New Orleans fashion they get blown out by the Falcons in the Superdome 26-9. This proved to be little more than a flesh wound as they won their next three (all divisional) games no problem. The big one was hosting the 49ers in Week 14 to essentially decide who gets that first weekend of January off.
It was a classic. A 48-46 victory for the 49ers on a time-expiring field goal. Another heartbreaker in the Dome but this time there were no contentious final plays. It simply came down to which team had the ball last would win and it broke San Francisco's way. George Kittle proved once again magnificent he is and Emmanuel Sanders stuck 157 yards and a score on the Saints.
What was getting lost amidst all the MVP talk surrounding Lamar Jackson was that Michael Thomas was setting record after record and was arguably in with a shout for MVP. The man did nothing but catch balls all year round and by the time the 49ers had left New Orleans in Week 14, he was on pace to break the single-season record for catches (143, Marvin Harrison).
Indeed, two weeks later on the road against the Titans he caught a pass at the one-yard line for 144 and then followed it up with catch 145 for a touchdown. Michael Thomas was the star for the Saints this year.
New Orleans closed out the season with a 42-10 blowout win over the Panthers to finish 13-3 but as luck would have it, those losses would come back to haunt New Orleans as they finished outside of the top two seeds for the playoffs. An absolute stunner for a team with that record to be playing Wildcard Football but with the 49ers and the Packers both having better inter-conference records the Saints wound up looking at hosting Minnesota then going on the road to Green Bay and then in all likelihood to San Francisco if they wanted to be playing in Miami come February 2nd. It'd be possible, but very difficult.
Lo and behold, the Saints laid an egg against the Vikings as they lost 26-20 in overtime. A scarcely believable result but yet again New Orleans found a new way to blow it in January. They barely deserved to get the game to OT as the Vikings completely outplayed them from first to last. What is a real kicker for the Saints is that the next week the Vikings – much like the Rams in the Super Bowl – turn up the next game and just stink the place out against San Francisco.
There are so many unanswered questions from the post-season. What would the Saints been like in Lambeau in January? Would we have seen another classic between New Orleans and San Francisco in the NFC Championship game? What would Kansas vs New Orleans looked like in Miami? We'll never know.
The stars of the season – Thomas aside – came mainly from the other side of the ball, Cameron Jordan, Vonn Bell, rookie Chauncey Gardner-Johnson and most of all, Demario Davis. The OLB played magnificently all season and was rightly named to his first ever Pro Bowl. After Brees went down in Week 2, Davis essentially became the leader of the team and after #9's return they shared these pre-game leadership duties. A real testament to a player who has come on leaps and bounds since leaving the Jets in 2018.
---
offseason outlook
---
Going forward for the Saints, there are decisions to be made at Quarterback.
Theoretically they could wind up without Brees, Bridgewater and Go-Go-Gadget Taysom Hill on the roster as they're all free agents (although the only way Brees leaves is if he retires). It is hard to see a world in which all three of these players are on the team come September but if Brees takes another team-friendly deal and Bridgewater fancies his chances of replacing him in 2021 – if not before – then it is possible.
The offensive line will need shoring up as Andrus Peat was a real weakness in the defeat against the Vikings after injuries took their toll up front on both sides of the ball. Look for New Orleans to perhaps draft a Guard.
Another major issue – as ever – is a WR2. Tre'Quan Smith hasn't done enough. Ted Ginn Jr isn't getting any younger and it is doubtful he'll be brought back. Deonte Harris seems to be restricted to Special Teams for now. The Saints will pick at #24 in the first round. I suspect they may use it on a wide-out who can stretch the field because that is the one singular limitation of Michael Thomas is that he isn't the player that'll rip off 50+ yarders and it is important to note that he doesn't need to be that player but New Orleans do need someone else to do that.
New Orleans has roughly $12.4 million in cap space and will likely need to make room for a Marshon Lattimore contract extension that he richly deserves. However, there is the question of Alvin Kamara. In 2018, Kamara was incredible for the Saints but was something of a flop this season by comparison, especially in the scoring column as he went over ten weeks without finding the endzone. It'll be interesting to see how this plays going forward as he is still on his rookie contract and by all rights, hasn't done enough in 2019 to demand Ezekiel Elliott money. He becomes a UFA in 2021 so it's potentially a prove-it season for the running back. Definitely a key thing to watch going forward.