By Chris Todd (@ctdk1980)
Time for another installment of the Season In Review Series. This time, we turn our attention to last year's Super Bowl participants, the LA Rams.
The Super Bowl hangover is still as bad as the Madden curse!
ENTERING THE SEASON
---
Coming into the 2019 season the Rams were looking to bounce back from their Super Bowl
disappointment and go one step better to earn the franchises 2nd championship.
HC Sean McVay returned most of the same players and staff, adding veterans like Eric Weddle and Clay Matthews to an impressive roster.
With Cooper Kupp returning after a serious injury ended his 2018 season prematurely and standout RB Todd Gurley with his own injury question marks, the pressure would be on Jared Goff to live up to his massive $134 million contract. At least on the other side of the ball, DC Wade Phillips would have the luxury of calling on all-world defensive linemen Aaron Donald to set the tone.
---
DURING THE SEASON
---
The Rams were consistent only in their inconsistency during the 2019 season, managing to go from a
28-12 beatdown of the Seattle Seahawks in week 14, to a 44-21 shellacking at the hands of the
Dallas Cowboys in week 15 that all but ended their postseason hopes.
While the 2019 season was ultimately disappointing there were still some highlights for the Rams
faithful, including a week 2 win against the New Orleans Saints in a Conference Championship
rematch from the previous season.
Offensively however, McVay's Rams took a step back from 32.9 PPG in 2018 to only 24.6 in 2019. Quarterback Jared Goff endured his troubles throughout, while he did finish 3 rd in passing yards for the year he was only 22 nd in QB passer rating for the year, coupled with the line struggling to open holes in the running game it led to a offence that was strangely stagnant at times. While receivers Cooper Kupp and Robert Woods both had impressive seasons, Todd Gurley was unable to repeat his league leading 2018 form, seemingly limited by injuries.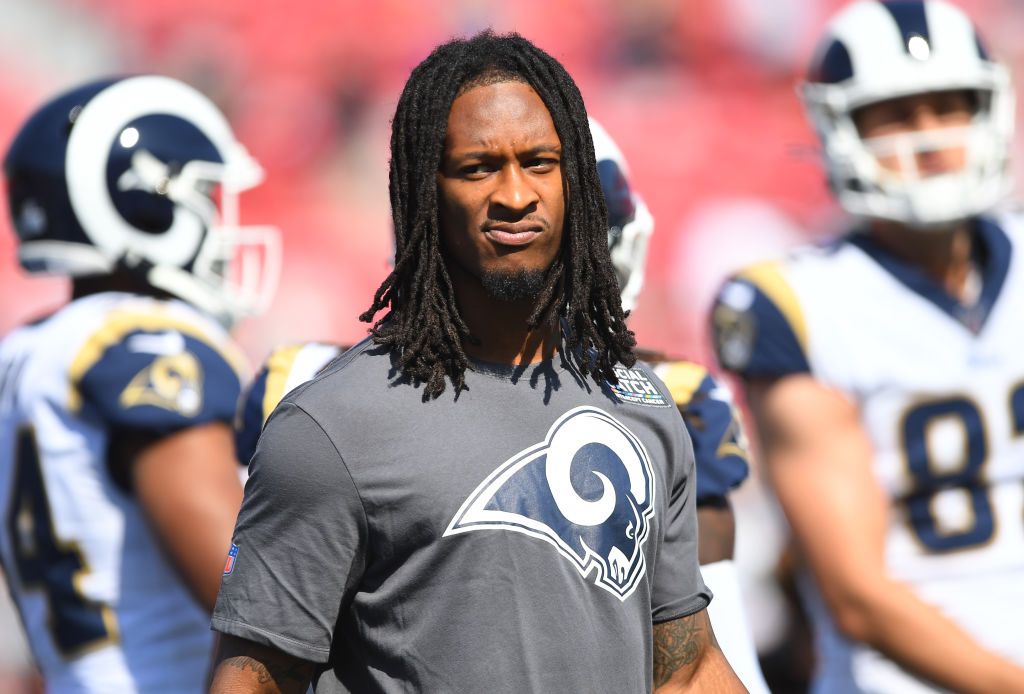 The defence was led as always by the incomparable Aaron Donald as he continued his line wrecking
ways, while he didn't manage to repeat his 20.5 sacks from 2018, he was still a force, demanding
double teams almost every week. The Rams paid a steep price to acquire help for the secondary,
trading 2 first round picks and a fourth round pick to the Jaguars for star corner Jalen Ramsey,
sending previous trade acquisition Marcus Peters to the Ravens to make room. Cory Littleton was a
playmaker at inside linebacker, recording 134 tackles, 3.5 sacks and 2 interceptions. Unfortunately
however, the defence as a whole remained middle of the pack, giving up 22.8 PPG ranking 17th in the
league.
---
OFFSEASON OUTLOOK
---
The Rams have a lot of question marks going forward, with shortages both in cap space and high
draft picks for the 2020 season. With pieces like LB Cory Littleton, LT Andrew Whitworth and DE's
Michael Brockers and Dante Fowler among others entering free agency, and only $19.5 million of
cap space, GM Les Snead has plenty of work to do this offseason before the Rams move into their
brand new $5 billion home at SoFi Stadium.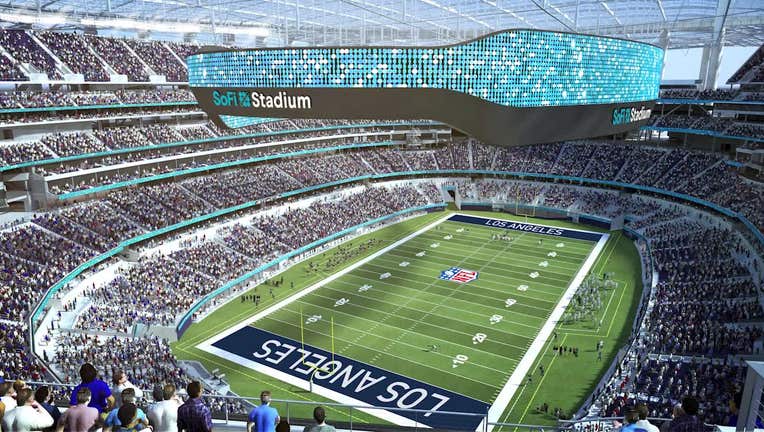 The Rams are also undergoing major changes to their coaching staff, with the coordinators leaving
from all 3 phases. Brandon Staley and Kevin O'Connell are expected to be named as coordinators as
Sean McVay reshapes his staff. The NFC West is a highly competitive division and while the Rams
have enough talent to compete with any team, they'll need Jared Goff to take a step forward for
them to win the big one.