By Tim Monk (@Tim_MonkF10Y)
In the 2nd installment of our new article series, today's team for the season review is America's Team. The Dallas Cowboys, constantly in the news as they always are (usually for scrutinising more than any plaudits) and this season was no different. Let's break it down and see where it all went wrong.
---
Entering the season:
---
The Cowboys opted against handing Jason Garrett an extension prior to the start of the season to see if that brought upon an improvement to the divisional round loss to the Rams from the season prior. Dak Prescott's contract was not extended despite ongoing talks, with the QB betting on himself to play his way into a huge deal come the end of the season.
With Washington and New York seemingly in disarray, the only competition was the Eagles. Kellen Moore was employed as the team's offensive co-ordinator for his first year, hoping to install creativity and different looks for a team that had talent all over the offence. On the other side of the ball, a lot was expected on defence with Robert Quinn coming over from Miami to help aid the pass rush of DeMarcus Lawrence and the young, talented linebackers of Jaylon Smith and Leighton Van Der Esch were expected to take a step forward.
---
During the season:
---
The Cowboys slumped to a 8-8 season, Jason Garrett's 5th such time he has had that record (even Jeff Fisher is jealous!) with no playoff football this time around, leading to his unceremonious exit saga. The team were 1st in total offence in terms of yardage including an almost 5000 yard passing season for Dak Prescott, only behind Jameis Winston. It's fair to say that they were a team with the talent of a 12 win team, but a head coach of a 5 win team as Jason Garrett's reluctance on 4th downs reared it's ugly head again, only being aggressive when his job security was as fragile as a china doll.
They started the season hot out the gate with blowouts against New York Giants, Washington and Miami but got found out as soon as they played anyone with a winning record. Very disappointing losses against the Jets, the Bills and the Bears along with some low scoring performances against the Saints, Patriots and most devastatingly in week 16 vs the Eagles with the division on the line, essentially costing them division meant that there were more dips than highs on the season. Yes, this despite being the 6th highest point scorers, having the most yardage and 3rd most 1st downs on the season.
Despite being in control of their own destiny for the majority of the season and chances given to them by the rest of the teams in the division, the team flattered to deceive and did not deserve that playoff spot, even if the same could be said for the division winning Eagles.
Player wise, Michael Gallup has to go down as one of the best players performing on the season. The 2nd year wide receiver went for 1107 yards in the air with 6 TDs and that was with missing a few games with injury. On the other side Amari Cooper had season highs in yards (1189) and TDs (8) and put a case forward for a huge contract next season. Special mention to Travis Frederick who was able to come back from the horrible auto immune disease and pick up where he left off, whilst Zack Martin got yet another nod to the All-pro team.
On defence, DeMarcus Lawrence only managed to muster 5 sacks on the season, but his presence giving help to free agent signing Robert Quinn to conjure up 11.5 sacks.
Brett Maher was released during the season due to his shocking performance in the kicking game.
---
Offseason outlook:
Jason Garrett has been fired from the Cowboys and ex Packers HC Mike McCarthy is in after signing a new 5 year deal. Among the coaching staff reshuffle, Rod Marinelli and Jon Kitna a few of the names to also head for the exit door. McCarthy brings in Mike Nolan at defensive co-ordinator and Kellen Moore is to return to continue his decent start as an OC (partly the reason for the lengthy divorce of Jason Garrett). The Cowboys future success will depend on whether McCarthy has freshened his ethos and looked at why his offence became stale in Green Bay. Early signs are positive, however.
I would be very surprised if they don't address the safety position in the draft with a day 1 or early day 2 pick. Long time Cowboy Jeff Heath is an unrestricted free agent so expect him to test the waters but it's not a position the Cowboys have historically treated with any contempt. Maybe the new coaching setup will change that.
Other areas of priority are Nose tackle, and possibly a LB or CB depending on what they do with Byron Jones.
There will be some contracts to sort out, none more so than Dak Prescott, expect the Cowboys to announce a monster deal with him. The Cowboys must also decide on whether or not Amari Cooper is worth and extension and Byron Jones too. They will have upwards of $100m in salary cap space once players are cut, and have up to 29 potential free agents on the team. The Cowboys also have a franchise tag along with the transition tag available for 2 of those big names.
---
Summary:
After a thoroughly disappointing season which led to the exit of Jason Garrett, there are better times ahead for Cowboys fans;
New coach, new ideas and a roster full of talent and plenty of salary cap space. You can expect Dak to not be exercised on those tags and instead be signed to a huge deal over possibly a record breaking number of years (watch out Jon Gruden!). You should fully expect Cooper and Jones to get the combination of the franchise and transition tags.
It would be deemed a failure if McCarthy does not bring playoff football to Dallas next season. The team is young, talented and heading in a new direction, but is that direction heading towards another Lombardi trophy?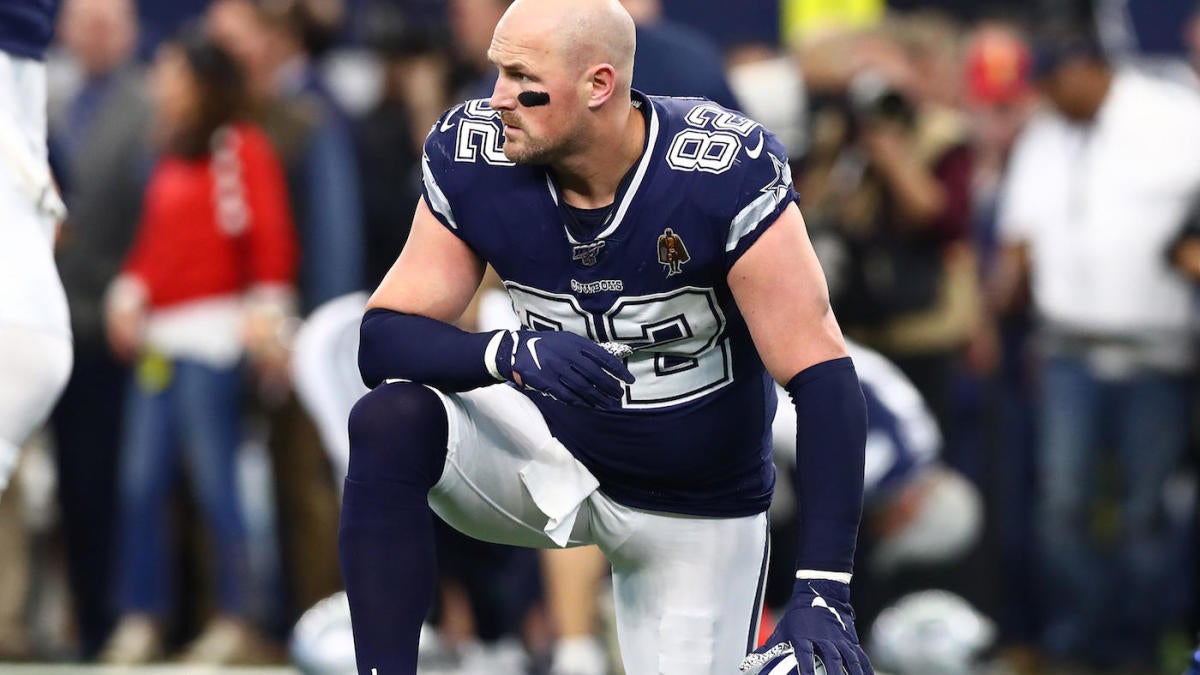 Fun fact: Jason Witten had his highest career catch rate (75.9%), at the age of 37. He is now just 23 yards away from totaling 13,000 receiving yards and is 19th all time in terms of receiving yardage for all players (2nd for TE). and remains 4th in the list of all time receptions with 1215. will he be back?