Week 15 will go down in history as the week the Jets won their first game in 2020, the once 11-0 Steelers have the second longest current losing streak in the NFL and the #1 seeds in both conferences look to have been decided, barring a Christmas miracle. But what else went down this past weekend?
Get your orders in, dinner has been served!
Head over to NFL Shop Europe for the latest deals! Use code FULL10 on selected items at checkout
---
The end of an era
In their 22-12 home defeat to the Miami Dolphins, the New England Patriots not only lost a game to a rookie quarterback, something that hasn't happened for seven years. They were also eliminated from the postseason race for the first time since 2008. The Patriots' 11 consecutive years with postseason football had been the longest such run in NFL history.
Sitting at 6-8 with two regular season games to go, they are destined to finish with no better than a .500 record for the first time since 2000. Tellingly, that was the year they drafted Tom Brady and of course, this is their first campaign since he left for pastures new. Frustratingly, the result leaves them one season short of matching the Cowboys' NFL record of 20 consecutive winning seasons.
In one of the two Saturday games on the Week 15 slate, the Buffalo Bills had already clinched the AFC East title for the first time in a quarter of a century while the Dolphins themselves, now at 9-5, boosted their own Wild Card chances. In stark contrast to their more decorated opponents, the 'Fins are guaranteed a winning record for only the second time since 2008.
It felt a bit like the changing of the guard with the master, Bill Belichick, being usurped by his pupil, Brian Flores. Both are defensively minded coaches, which is probably why Miami kept Cam Newton (17-for-27, 209 yards) out of the end zone for the second week in a row. The Dolphins enjoyed almost 15 minutes more possession, thanks to a run game based on Salvon Ahmed (122 yards, 1 TD) and Matt Breida (86 yards). Tua Tagovailoa ran in two scores of his own to rub salt into the wounds.
The league's longest and arguably best dynasty, which dates back to 2001 when they upset the favoured St. Louis Rams to win Super Bowl XXXVI, has probably run its course. In those two decades, a plethora of records were broken, from nine Super Bowl appearances and six wins to the NFL's first 16-0 regular season back in 2007. But now, TB12 and Gronk have gone, the WR corps and offensive line are depleted, and eight players opted out through COVID-19 concerns. And by his own admission, Cam Newton isn't living up to the required standard.
It's no longer a given that New England will win their division and march onwards to the postseason. The Bills are now a genuine threat and the Dolphins are suddently competitive again too. Only time will tell whether the Patriots lounging around at home in January is just a one-off or becomes the new normal but the end of Belichick's amazing run of success seems a fitting full stop to this most unorthodox of seasons.
So we're done: the end of an era. Who knows if we shall see its like again? But with Mahomes and the Chiefs playing like they are, maybe we have already seen the birth of the next great NFL dynasty.
---
Steel Curtain? More like a net one
The Steel Curtain is one of the greatest nicknames in NFL history, and following an 11-0 start the 2020 season, the Pittsburgh Steelers were looking to emulate and even surpass the legendary 1970s teams that lifted four Vince Lombardi trophies.
That came to a screeching halt in Week 13 against Washington, and two weeks – and two further losses – later, the Steelers are looking like a shadow of their mid-season selves.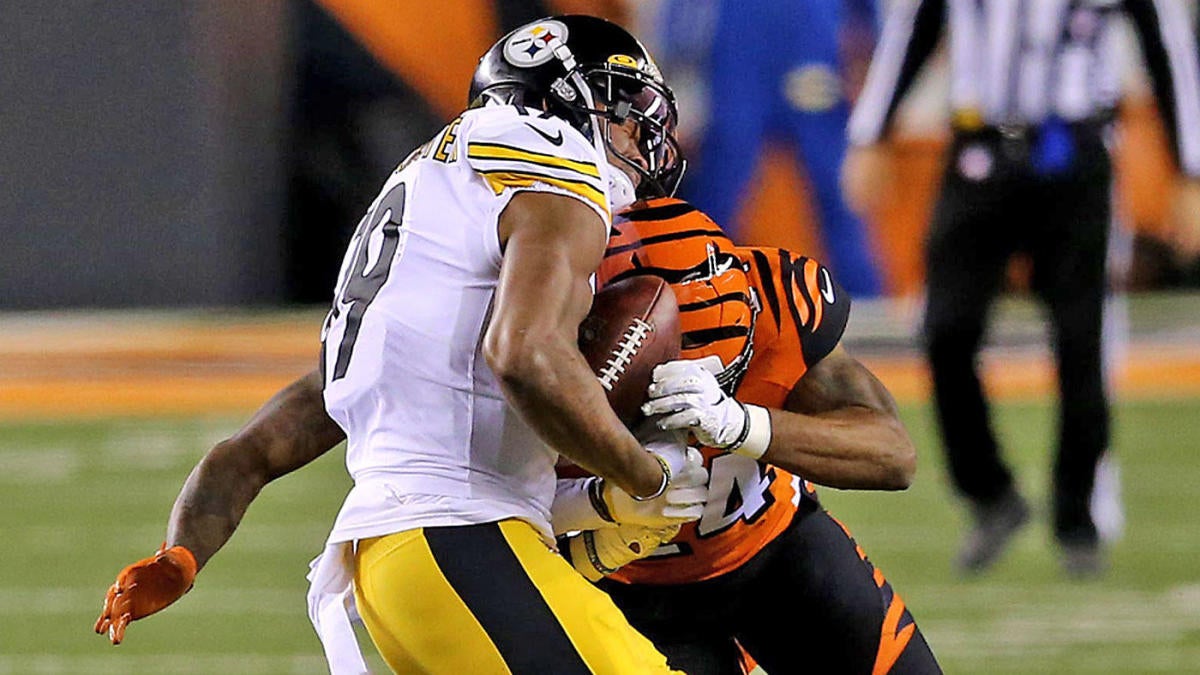 A humiliation against the Bengals on MNF will be hard to overcome, psychologically more than physically, especially considering that Cincy's starting QB threw for just 89 yards on a pitiful 13 attempts. The Steelers offense again looked like it had seen a ghost, and only RB Benny Snell Jr came out with a small degree of respectability with just over 100 total yards and a late TD. This was an ugly game that will mean little in practical terms for the Bengals, apart from a slight increase in risk to the #3 draft pick they currently hold.
For the Steelers, it is a real concern for a team that, one month ago, were looking at an undefeated season, Big Ben Roethlisberger as a potential MVP and a defence that was channeling the spirit of Mean Joe Greene and Jack Ham. Now there is a legitimate possibility they could fail to win their division and limp out of the play-offs without a trace.
Losing two stud linebackers – Devin Bush and Bud Dupree – is putting even more pressure on TJ Watt to perform. The Pro Bowler is outstanding, but he needs his surrounding cast to come out from behind the net curtains and play some smack-mouth football in the last two weeks of the regular season.
---
The Jets win… and everybody loses
OMG! The New York Jets finally won a game. Yay for them! Err, well, no, actually.
In probably the biggest upset of the 2020 NFL season, the previously 0-13 Jets beat the LA Rams (now 9-5) on Sunday. The final score of 23-20 was quite the swing from the betting lines, which had Gang Green posted as 17-point underdogs. But it wasn't just the defeated Rams, who suffered an unexpected dent in their play-off aspirations, who felt a sense of loss.
New York fans had endured 13 winless, joyless games so you might think that avoiding that dreaded label – a 0-16 season – would at least bring a little joy ahead of Christmas. Well, you'd be wrong. Many of them are distraught, depressed or even outraged.
That's because, while they were bumbling along in the real world at the bottom of the pile, in the Upside Down – otherwise known as the NFL Draft – they were top dogs. And that first overall pick in 2021 was probably going to turn into Clemson quarterback Trevor Lawrence, supposedly the best QB to come out of college since forever.
The victory takes the Jets level with the Jacksonville Jaguars on 1-13. Should the teams end the season with an equal record, the Jaguars would pick first, based on the strength of schedule tiebreaker. And guess what? They need a quarterback too.
So, while the Jets franchise was celebrating the W on social media, the response from fans was anything but favourable. It wasn't long before the #TankForTrevor brigade were airing their feelings on Twitter, as the thought of a franchise-saving talent falling into another team's lap sunk in. "Crushed." "Devastated." "We can't even lose properly." "I'm done with this franchise." You get the idea.
In the green half of New York, everything sucks at the moment. Even winning.
---
The NFC West continues to be a roller-coaster
I've been hot on the Seahawks all season. I think Russell Wilson is an MVP-calibre player and one that can drag that Seattle team through games to clinch victories. He's got the perfect balance of being a quick, agile QB but also being a poised, effective pocket-passer. If you asked most which 'mobile' NFL QB they'd take from the current offerings, they're lying if they don't say Wilson.
However, an increasing trend is beginning to emerge. He has thrown a pick in each of his last three games and while he does have 37 TDs on the season, he also has 13 picks. That figure is equal second in the NFL. Next week, he comes up against the best pass defence in the league in the Rams, when a statement performance can cement Seattle's NFC West title. With DK Metcalf and Tyler Lockett having terrific seasons, if Wilson can keep getting the ball to them, it will make for one tasty match-up.
The Rams were beginning to look like the team that would take the NFC West eventually, putting together quite a run with impressive wins against the Seahawks, Bucs and Cardinals. Then they went and did THAT against New York this weekend. How they lost to the winless Jets with the defence that they have is almost beyond belief… If they can't go into Seattle next week and secure the W, they'll forfeit the division to them.
Arizona remains in the question for a wild Card berth. They rallied to beat a rejuvenated Philadelphia team with Jalen Hurts under centre with Kyler Murray throwing for over 400 yards. He's having a terrific season and could become the first QB to throw 4,000+ yards and rush for 1,000+ yards. What an achievement that would be.
The real question is, can any of them beat New Orleans or Green Bay for the NFC title?
---
Ton up for the Human Cockroach
The 'Human Cockroach' Frank Gore is not mortal: he is half-man, half-post-apocalyptic creature. His 1-yard scoring dive, to give the 0-13 Jets a 17-point lead against an Aaron Donald-led Los Angeles Rams team, was his 100th touchdown in a truly remarkable career.
Gore has accrued the scores in three different ways: 81 rushing, 18 receiving and a fumble recovery. Gore is just the 23rd player to reach 100 touchdowns – tied with Hall of Famers Franco Harris and Curtis Martin. He is the fourth member of the century club to play for five teams, joining Randy Moss, Adrian Peterson (still active with the Lions) and Terrell Owens. Frank is now under 800 yards away from Walter Payton and the number two rushing spot in NFL history. He has now rushed for over 500 yards in 16 consecutive seasons.
Running backs are simply not built to sustain active duty for 16 seasons. The primary causes for that lack of longevity are primarily a mix of either injury or a colossal dip of form or functionality. Gore has kept going while all around him have failed to last.
Gore may not have the rings in his resumé but he will be getting a bronze bust one day. The fact he reached 100 TDs as the Jets won their first game of the season makes the feat that bit more special. 
---
Wideouts welcomed from wilderness
In a year where the collective soul of the human race is preparing to make a comeback from coronavirus, the NFL has experienced some rising from the ashes of its own.
We know that Alex Smith the Washington QB is already locked in as the official Comeback Player of the Year; his remarkable recovery from a life-threatening leg injury will not be topped.
Week 15 did produce some decent headlines for a couple of wide receivers who have been in the football wilderness, or at least out of the positive sports headlines for quite a while.
Firstly, the Baltimore Ravens, who have been abysmal in the passing game in 2020, experienced something not quite as rare as planets aligning to form the Star of Bethlehem, but pretty close. Dez Bryant, a former Cowboys stud, scored his first touchdown in three years, in a beatdown of the Trevor Lawrence-chasing Jaguars.
Elsewhere, the Tampa Bay Buccaneers managed to come back twice from a 17-point deficit against the Falcons. The winning score saw Tom Brady find reclamation project, and future Hall of Fame WR, Antonio Brown catch the touchdown that settled the game. The Bucs have spluttered this season but when it counts, in December, they are starting to find some form. In the past two seasons, Antonio Brown has caught two TD passes, both from Tom Brady. Maybe their third hook-up will be one that wins the pewter pirates a play-off game? 
---
Safeties in numbers
This week saw everyone's favourite scoring play in bundles. The signal for the safety is something you always replicate when you see it and no-one actually knows why.
The great thing about a safety in the NFL is that there are so many ways to record one. The most conventional way is for the quarterback (or the running back) to be tackled in the end zone.
We saw Tennessee Titans QB Ryan Tannehill goes down in the end zone from a Romeo Okwara tackle and we also saw Baltimore defensive lineman Matthew Judon wrestle down Gardner Minshew early on in the Ravens vs Jaguars game.
We were also treated to other types of recorded safeties too.
Rookie Philadelphia QB Jalen Hurts was penalised on his first drive for intentional grounding in the end zone. While normally it's a holding call causing these types of safeties, Jalen Hurts hurt his team early on in this game against the Cardinals.
Then finally, we come to one of the more unconventional types of safeties: a fumble out of the back of the end zone. Kansas City returner Demarcus Robinson stood back with a couple of notches left in the second quarter to receive Thomas Morestead's punt.
On receiving this, he was tackled by Craig Robertson. The ball came loose and there was a scramble only seen when there is one turkey left in the supermarket freezers and you're trying to get it to the checkouts. Some questioned whether it should have been a safety as the fumble was caused by the Saints tackle, but the safety stood, only to be in vain for the Saints.
It may only be worth two points to the teams able to record a safety but for those two points, you get a lot for your money.
---
Smile! You're on a new camera!
If, like me, you were watching Redzone or perhaps if you are a Washington fan or a Seattle fan, you would have noticed that when points were scored, you were greeted with this smooth, cinematic picture looking like something out of a Madden cutaway piece.
But fear not, it was merely the new "Megaladon" camera from the TV crew.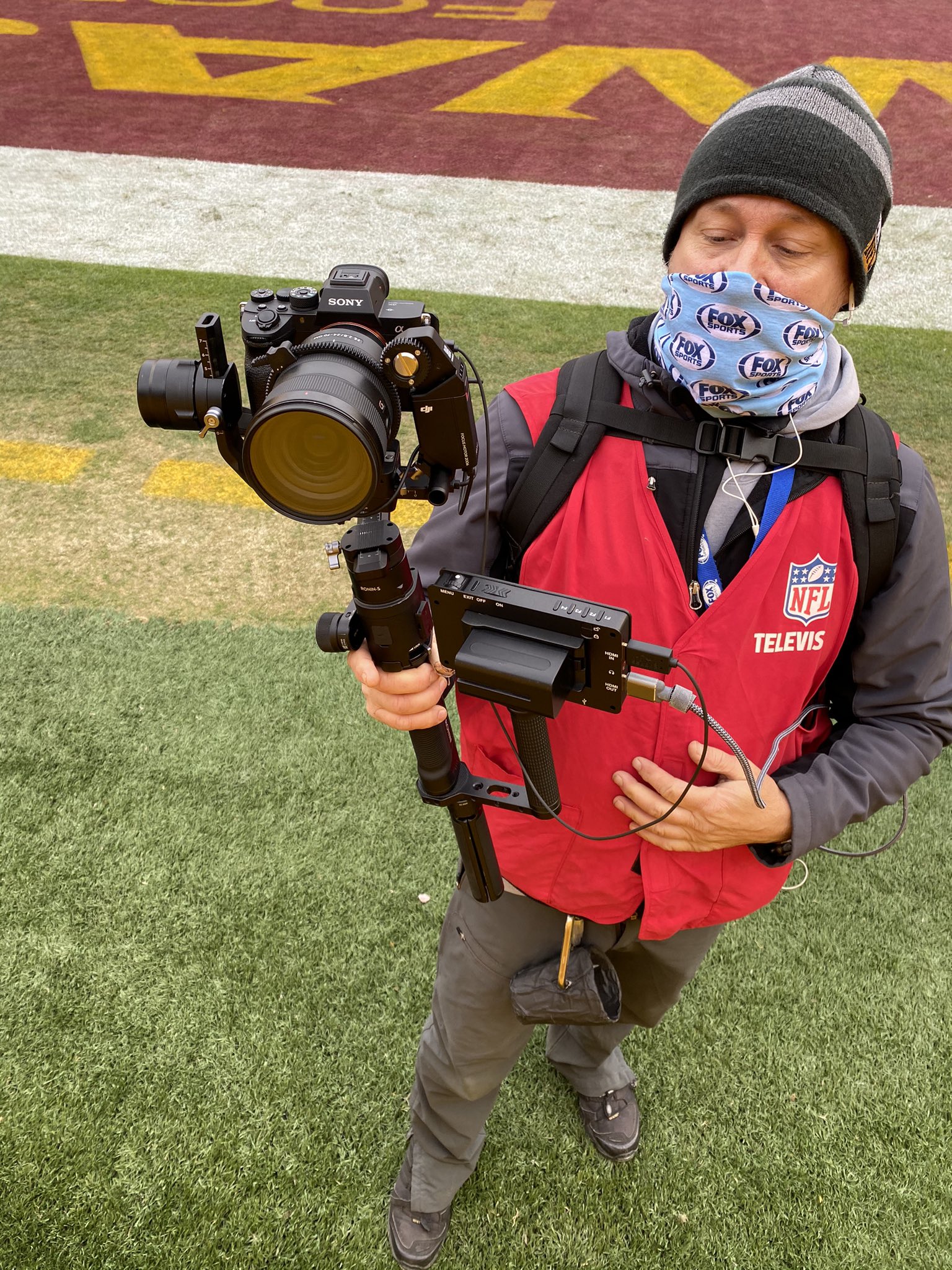 Not to be confused with a big shark in the depths of the oceans, it isn't able to capture a great length of footage, which is why it was possibly limited to celebrations right out of the gate.
Costing just $10,000 per pop, which is actually VERY cheap compared with the big bulky cameras you conventionally see, the camera itself was only deployed as a trial and error to see what the reception would be like.
Just like Adam Gase, the camera is extremely short-sighted and everything is crystal clear in the short range, but blurs everything out in the distance.
Take a look for yourself and see what you think. I personally think they'll be having more of these throughout the games, it's just a shame they wasted it on a 20-15 game with very few highlights.
---
It feels all too familiar
The Colts and Texans played out a 27-20 game in Week 15. Deshaun Watson drove the Texans down the field late in the fourth quarter, only for a fumble on offence to cost his team a change to win the game.
But wait, haven't we seen this before?
Cast your mind back to Week 13, when the Texans lost 26-20 to the Colts. Spooky.
Deshaun Watson was driving late in the fourth quarter and lost a fumble in the red zone, causing the game to end. Very spooky.
We know that divisional opponents get to know each other pretty well after playing each other twice every year, but this set of games between the two teams was taking it a bit too far for my (and probably the Texans) liking.
Talking of familiar, the Atlanta Falcons lost yet another 17-point lead in a game this season, making it feel like just another regular game for the Falcons. That is now the seventh time THIS SEASON that the Falcons have held a lead late in a game, only to go on and lose. We've picked out some of the best over the past few years.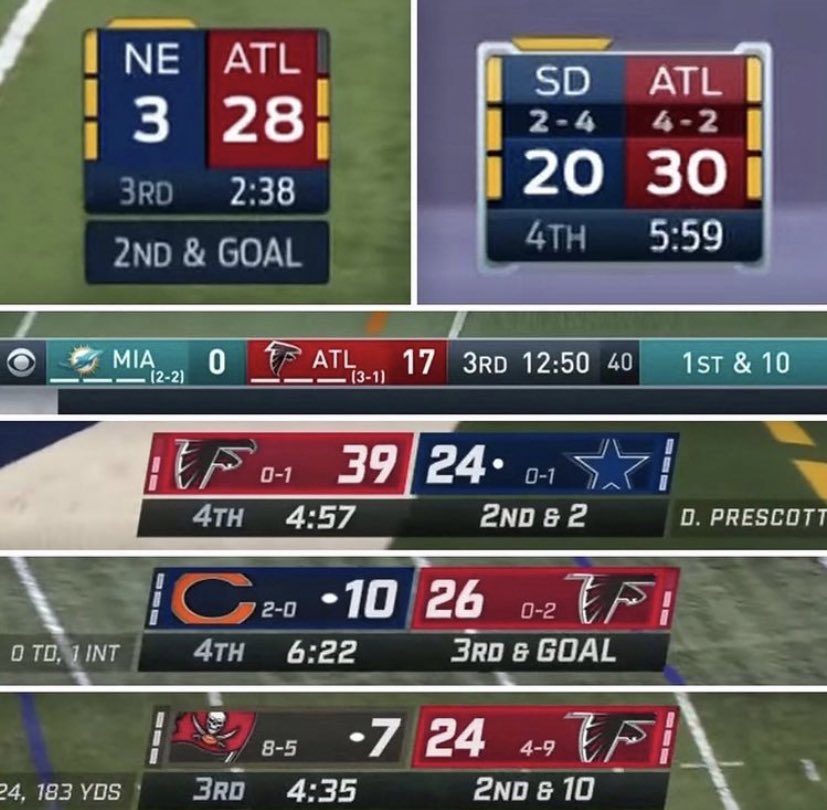 Here's a cool stat for you though, from our very own Kieran from the Monday podcast: Atlanta are now 28-34 in regular season games since they lost 28-34 in the Super Bowl to New England. Tom Brady, the winner in that Super Bowl, lined up opposite Matt Ryan again in this one.
Sometimes, things are just so poetic that they don't need words added, so I'll just leave that one there.