Welcome to the Week 13 TV preview. There could potentially be a bumper offering of games this week with Monday seeing a double header and Tuesday getting a game also. As it stands today, it's just the regular four slated games but we will preview all six potential TV games to make sure you are covered.
---
Sunday 6pm / Cleveland Browns @ Tennessee Titans
The Titans will look to follow up on their emphatic victory over AFC South rivals the Indianapolis Colts by beating the equally impressive Cleveland Browns in the early game of Week 13.
They grabbed their revenge on Phillip Rivers with a 45-26 victory to move themselves onto 8-3 on the season and remind everyone with play-off and Super Bowl aspirations that they are a serious contender as the season moves into the last quarter of regular season football.
The magnificent Derrick Henry maintained his spectacular form with a third straight game with over 100 rushing yards, notching 178 and three touchdowns against a good Colts defence that looked unable to even slow King Henry, let alone stop him.
As tends to be the way with most teams, Henry's raw dominance left the door not just open for Ryan Tannehill but nearly off its hinges, as he threw for 221 yards and touchdown on 13 completions and an extra score with his legs.
The game plan will be identical for this week's match-up with the Browns too, as the Titans look to draw in the Cleveland linebackers with some play-action and try to get the ball in their hands of their playmakers on the outside: the explosive AJ Brown and the improving Corey Davis.
Defensively, the Titans played far better against the run last week, holding the Colts to just 56 yards on the ground. This was a large improvement on the 115 yards-per-game they have averaged so far and a crucial factor in stopping a Browns team that will undoubtedly be looking to get going behind Nick Chubb.
The job of stopping the Browns will be made harder with the news that multi-faceted DT Jeffrey Simmons did not practice all week and so looks a doubt for Sunday, but hope is growing that cornerback Adoree Jackson could start his first game of the year having been activated off IR nearly three weeks ago.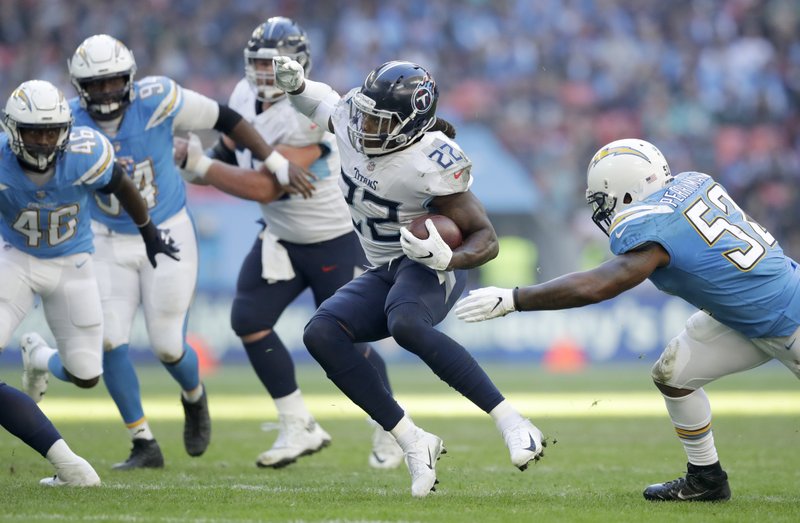 As for the Browns, they look like they'll once again be without their own young corner with Denzel Ward still struggling with his injury, but crucially there is no injury to their bell-cow Chubb, who is going to play the figurehead of any potential Browns victory once again. The former Georgia Bulldog is on his own personal tier this season, with 384 rushing yards in his last three games, as he has helped drag the Browns to an impressive 8-3 record in the AFC North.
Calls for MVP consideration have been heard in the distance as Chubb has allowed Baker Mayfield to take things at his own speed, without an interception in five games but also without a passing score in three of those. His connection with Jarvis Landry has looked to be improving too in recent weeks; Landry is now over 600 yards receiving on the season as Stefanski's run-heavy scheme awards some nice light coverage in the passing game.
Defensively, the Browns will likely have Myles Garrett for the match-up with the Titans as they will try and become one of the first teams in 2020 to find out how to slow down the freight train that is Henry in the Titans backfield.
---
Writer's Pick – Alex Lewis (@alexlewis226)
Overall, this game has the potential to end up looking like a play-off game in style. They are both run-heavy teams looking to grind away at the will of the opposing defence, to set up some easy play-actions and bootlegs for their steady QBs.
The Titans will miss DT Simmons for sure and I think that probably closes the gap between these two teams but I sense that in the cold temperatures that the teams can expect on Sunday, the unstoppable force of King Henry grinds the Titans past a tricky Browns outfit. I'm taking the Titans over the Browns by 21-13.
Use code FULL10 at checkout and get 10% off selected items.
---
---
Sunday 9:05pm / Los Angeles Rams @ Arizona Cardinals
It feels like every NFC West match-up is a crucial one this season and this one is no different.
After a somewhat shock defeat at home against the 49ers last week, the Rams have some making up to do with Seattle taking full advantage. The Rams are now 1-2 in the division with both losses coming against the 49ers. However, their sole victory was against Seattle so if they can keep pace with the Seahawks in terms of notches in the win column as they head into their Week 16 clash, then no harm done.
They travel to Glendale, Arizona, for this one to take on a Cardinals team that kind of threw the win away against New England. They were there for the taking but a missed Zane Gonzalez field goal with under two minutes remaining sealed their fate. The offence and Kyler Murray couldn't get much going in that game in Foxborough so you'd have to feel Sean McVay and co. will be breaking down that film, especially in the red zone were Arizona looked awfully ineffective.
Check out the latest deals over at Fanatics UK
You get the feeling that this game is essentially a knockout game for the Cardinals, who sit at 6-5 (2-1 divisional) after three losses in their last four games. That could have been four straight losses if it wasn't for the Nuk Hopkins end-zone miracle catch against the Bills. They are two games off the pace in the division (split with Seattle 1-1) but also way off the pace in terms of conference records in the tiebreakers. A loss here, coupled with a win for the Rams and Seahawks, means that it could be back to the drawing board.
Their last two games have seen their offensive output plummet from the lofty heights seen prior to their game with Seattle and that's mainly down to the wear and tear of their QB. Kyler has been troubled by a shoulder injury over the past few weeks and did not look comfortable after taking a hit or two in New England last week. But some are also pointing fingers at Kliff's play–calling for long parts of that game being too conservative. The Cardinals and Kliff Kingsbury will be hoping that any bruises or wounds have healed sufficiently so that Murray can play his normal game and help the offence continue to produce as one of the top offences in the league (currently second ranked in terms of yards per game).
One way the Cardinals will want to try and impose themselves in on the defensive side on the ball, trying to exert pressure on Jared Goff.
Goff has not looked great when faced with pressure, ever. What Sean McVay is still able to achieve with this team in spite of Goff and his liabilities goes underappreciated. That being said, it was their coaching staff and front office that decide to give him the contract they did, effectively handcuffing their ceiling under McVay.
You have to feel the Super Bowl run in 2018 season was a case of all the stars aligning for Goff behind a great line. With the recent loss of Andrew Whitworth and a bit of shuffling around, you can see that Goff is not great when there is no trust in that he'll be protected. This is also reflected in the play-calling, with constant jet sweeps and misdirections going to skills players like Robert Woods and Brandin Cooks when he was a Ram.
It took the Rams defence to make a play last week before the offence was able to get anything going and I think McVay knows that they have to be near perfect in all phases of the game to come out with any kind of win here.
The game plan from San Francisco last week, in being hard hitting and establishing the run, is something the Cardinals could try and replicate with their 1-2 punch of the often-underwhelming Kenyan Drake and Chase Edmonds (not forgetting Murray too!). If they can get anywhere near what Mostert and the rest of the 49ers produced last week, they'll have a chance to stay balanced and win the game. If they abandon the run and try and ask Kyler to win through the air, it could be an issue.
It will be fascinating to see if Ramsey will try to neutralise Nuk Hopkins, who is 33 yards of the 1,000-yard mark.
Writer's Pick – Tim Monk (@Tim_MonkF10Y)
If the Cardinals win this game, you can bet your bottom dollar, Haason Reddick and co. get to Goff on multiple occasions. If they can't get home and the Rams handle the pass rush, you have to feel Sean McVay will find a way to smash and grab the win, effectively making it a shootout for the division.
In a really tough game to call and with a lot on the line, the spread of Rams (-3) is probably about right, but I'd probably take the Cardinals with the points and total points to go over the 48 projected by the bookies (little confidence though, considering how these offences performed last week and can have the ability to fall flat).
---
Monday 1:25am (SNF) / Denver Broncos @ Kansas City Chiefs
Going into the final five weeks of the regular season, the Broncos have to face the nigh-on impossible task of taking on the reigning Super Bowl champs, the Kansas City Chiefs. Usually in these previews, parallels between teams become apparent. That being said, the Broncos and Chiefs had polar opposite Week 12 match-ups.
For the home team, it was an electric performance in which the tandem of Pat Mahomes and Tyreek Hill sought to break every record manageable. In typical KC fashion, one which is still so captivating while also so unsurprising, Mahomes threw for 446 yards, gaining 3 TDs and a passer rating of 124.7 along the way. The opposite can be said of practice squad WR Kendall Hinton for the Broncos who completed one pass out of nine attempts and was picked off twice.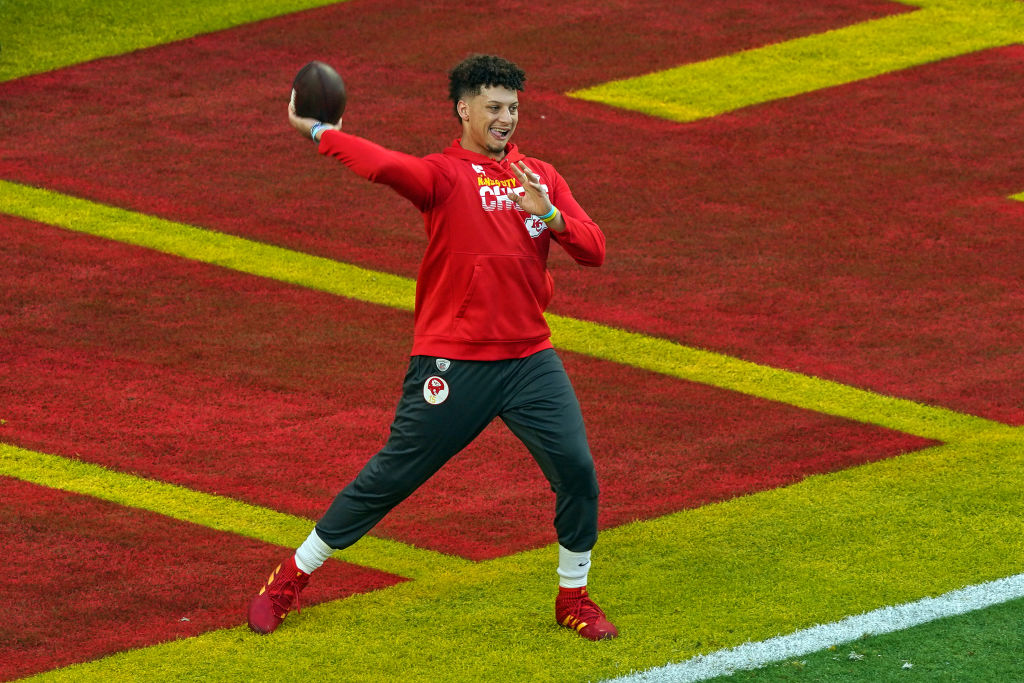 Again, in not so surprising fashion, Hill had himself a game. On 15 targets, Hill went for 269 yards and 3 TDs, only failing to connect with his star QB twice all game. Considering some were predicting a reasonably tough match-up for Hill and the rest of the KC offence, with the Bucs being placed in the top 10 in most defensive categories, the outcome was anything but. The same cannot be said for the Broncos. While little more can be expected when a team loses all their QB options, the Broncos only managed 3 points and 13 total passing yards.
I don't think it can be overstated just how different the form of these two team's previous showing were.
On the bright side for the travelling Broncos, their pass defence was good against the Taysom Hill-led Saints. Overall, the game was difficult to watch for fans of Denver, but the bright spot was how they limited Hill. Despite the blow-out scoreline, the Broncos limited Hill to 5 yards per attempt and a passer rating of sub-50. It is practically impossible to imagine the same outcome this weekend, but if they stand any chance of keeping this divisional tie in contention, the Broncos secondary have to maintain the top-10 calibre they showed the previous week and across the season.
Head over to NFL Shop Europe for the latest deals! Use code FULL10 on selected items at checkout
Another upside for the Broncos is the fact that they will have a QB this week instead of relying on a Hinton, who has developed his own little cult following. However, the Broncos, with or without a QB, have struggled offensively in the air and rank dead last in yards per game and passer rating. As if often the short-lived debate with the Chiefs, their rush defence looks like the only kink in the armour until you remember that rushing isn't a viable option when down three or four scores. While the pairing of Melvin Gordon and Philip Lindsay has seen the Broncos ranking middle of the pack in most rushing statistics, coupled with KC ranking towards the bottom of most rush defence metrics, I really can't see this making an impact against Mahomes, now favourite to become this season's MVP.
Writer's Pick – Richard O'Brien (@Richard_obs)
Typically, I try to find the parallels between the two teams. I try to find areas the underdogs can exploit. I try to highlight any key storylines heading into the game.
For this matchup, not so much. There are very few parallels, serious weaknesses or storylines aside from the fact that Mahomes and the rest of the Chiefs are really, really good at football. That being said, I'm predicting a 35-13 win for the Chiefs taking them to a 11-1 record.
---
Monday 10pm / Washington Football Team @ Pittsburgh Steelers
Anyone who witnessed the reserve offence of the Baltimore Ravens hanging in there against the Pittsburgh Steelers on Wednesday (2 Dec) will have left with a feeling that the six-time Super Bowl champions are frankly mortal.
Their 11-0 record is impressive and heading into Week 13, they remain the only team without an 'L' in their record, but that was an unimpressive display. Commentators tried to flatter Big Ben Roethlisberger after the game, but he was the first to say he was unhappy about his own performance. Not so much the stupendous amount of completions in an offence that was '1,000 paper cuts' as opposed to 'ferocious axe swings', but more botched 4th down attempts, lack of points and failure to put away a team that was missing the 2019 MVP, his favourite target (Mark Andrews) and key defenders.
Next up to try and pop the balloon of perfection is the Washington Football Team, who may boast a miserable 4-7 record, yet they are joint top of the NFC (L)East and on a two-game winning streak.
The walking miracle that is Washington QB Alex Smith is providing veteran leadership and giving the team the most dangerous thought in the world: hope. With the Giants losing Daniel Jones for a week or two, and the Cowboys and Eagles wetting the bed on a regular basis, there is a faint spark that seems to be producing a tiny whiff of smoke in the nation's capital.
Talk of the Rookie of the Year is taking place, and is being dominated by Joe Burrow, Justin Herbert and Justin Jefferson, with nobody giving any well deserved love to Washington's RB Antonio Gibson. Gibson has amassed 11 touchdowns to date, easily the top for any first-year player, and the number is remarkably the third best total for all NFL running backs. His three touchdowns against the Cowboys on Thanksgiving thrust Gibson into the spotlight for the first time this season, and he looked comfortable under the bright lights.
The jury is still out on fellow Washington rookie DE/edge Chase Young. He has realised that the big boys league is not going to be a breeze, and has had a mixture of performances to date. 4.5 sacks and 2 forced fumbles in 10 games is not quite the impact the Football Team expected when they grabbed him at #2. He trails grizzled vet Ryan Kerrigan (5.5) and squad leader Montez Sweat (6) in sacks.
Washington's defence has kept the team alive and, along with Gibson, two Football Team skill players have stuck out among the grey mulch. WR Terry McLaurin is a diamond among a load of broken bottles, and running back JD McKissic, second leading rusher, has racked up 46 catches (a career best).
Looking to stop this unexpected bunch of merry men is the league's best defence. The 2020 version of the Steel Curtain is beyond impressive, with edge TJ Watt continuing to add credibility to his audition for the Defensive Player of the Year. The Steelers did suffer a huge blow on Wednesday when LB Bud Dupree was injured with a probable ACL. His eight sacks will be sorely missed going into the final phase of the regular season. Having lost Devin Bush earlier in the season, it will be time for second-year LB Robert Spillane (#41 – pictured) to elevate his game once again.
This game on paper is not even close, with the Steelers owning a seven-game advantage over Washington. Pittsburgh's defensive front four will look to feast on a Washington offensive line that is susceptible to committing penalties at key moments. The black and gold bring the pressure, but they also drop back to confuse QBs, as evidenced by TJ Watt trailing the Ravens speedster WR Hollywood Brown on Wednesday.
---
Writer's Pick – Lawrence Vos (@F10YRetro)
All the signs are pointing at a Steelers win here; in fact, the last time Washington beat Pittsburgh was all the way back in 1991. Somewhat ironically, 29 years ago, that win put Washington at 11-0 and dropped the Steelers to 4-7, an exact mirror image of the team's current records.
There have been accusations the Steelers have had a bit of a passive schedule, and the same could be said of the Football Team, as all their wins have come against team with losing records. The Steelers will need to up their game to remain unbeaten, but something tells me Big Ben will be playing mad enough to put up another big performance. Washington 16 – 29 Pittsburgh
Check out the latest deals over at Fanatics UK
---
Tuesday 1.15am (MNF) / Buffalo Bills @ San Francisco 49ers
The Bills and 49ers returned to action after bye weeks last weekend against Los Angeles-based opposition. They both nearly threw it all away in the second half but, in the end, emerged victorious.
The Niners crossed California to play the Rams, who were coming off impressive wins over the Seahawks and Bucs. San Fran stayed strong to win 23-20, despite being 5-point underdogs. The season sweep of LA was secured with two Robbie Gould FGs: one to level the score and another that sealed the deal as time expired. The result breaks a three-game losing streak and just about keeps the Niners (5-6) in the play-off picture.
Meanwhile, the Bills (8-3) hosted the Chargers in a battle of two in-form QBs, Josh Allen and Justin Herbert. Allen threw for a touchdown and ran in another as they built up an 18-point lead, only to try and blow it with three consecutive turnovers in the fourth quarter. Joey Bosa also put Allen on his derriere three times, allowing the Bolts back into the game but the AFC East leaders did enough to hold them off. The 27-17 victory leaves Sean McDermott as one of only five current Head Coaches never to lose after a bye.
Let's start by turning the microscope on poor ol' San Francisco, who have had their roster absolutely decimated by injuries and COVID-related absences. Starters on both sides of the ball have been on and off the treatment table all season long, giving very little opportunity for continuity. By mid-November, 21 of their 27 crocked players were on Injured Reserve, yet they keep on keeping on… so respect to Kyle Shanahan and Robert Saleh for making their offensive and defensive units viable against all odds.
With five games to go, Frisco are at last getting a bit healthier, with Raheem Mostert and Jeff Wilson (86 combined rushing yards and a TD for Mostert), Richard Sherman (seven tackles and a pick) and Deebo Samuel (11 passes for 133 yards) all returning to the fray to great effect last Sunday.
But their main dilemma is still whether Jimmy Garoppolo, who has now missed three weeks with a high ankle sprain, will make it back this season, let alone if he'll be retained after that. Less than a year ago, he was contesting the season finale; now, if he makes the field at all, he'll be auditioning for his own job.
Even though he finished with no TDs and an interception against the Rams, Nick Mullens has proved he can (just about) lead the team in Jimmy G's place. That said, his 6 TD/7 INT ratio doesn't inspire much confidence in the aerial attack so, if the 49ers are to secure a home (from home) win, the ground game of Mostert and Wilson needs to click again, especially as Buffalo allow almost 130 rushing yards per game.
Turning our attention to the visitors, third-year QB Josh Allen has been one of 2020's success stories. For a while, his name was being uttered alongside Mahomes and Wilson in the MVP discussion and, even though he's fallen a little behind now, he's still seventh in the NFL in passing yards and needs just 61 more to surpass last year's 3,089. His 29 total TDs leaves him just five short of Jim Kelly's single-season franchise record and his completion rate (68.8%), average yards per completion (7.8), passing rate (102.3), sacks taken (22) and fumbles (2) are all heading towards new personal bests.
Success in upstate New York this year has also been built on WR Stefon Diggs. The former Viking is now only 55 shy of a 1,000-yard season, 6th in the league, and while four TDs is a little disappointing, he does stretch the field. This allows slot receiver Cole Beasley to contribute more – not least, like last Sunday, by throwing the occasional trick-play TD.
The Bills have needed to sort out their run game for a while, with Devin Singletary's 483 yards (27th) and 1 rushing TD not exactly setting the league on fire. In fact, his own QB (six rushing TDs) has two more than the rest of the team put together. But last week, McDermott finally turned to the ground game, with Singletary logging 82 yards on 11 carries and rookie Zack Moss going for 59 yards from nine. Allen himself added 32 yards and a score.
Holding LA to just three points on the drives that resulted from their three turnovers, last week's defiant fourth-quarter stand shows that the Buffalo D can do the business too; they also sacked Herbert three times and Tre'Davious White snagged an interception. Although not a particular strength in 2020, if the Bills' defence can stay solid, they'll be tough to beat all the way to January and beyond.
Writer's Pick – Sean Tyler (@SeanTylerUK)
The Bills look all but play-off bound already while the 49ers' future is much murkier. They may end up above .500 but that's no guarantee of anything, especially in the hyper-competitive NFC West. Yet this one's a tricky one to call, not least because Buffalo are 0-4 on MNF since 2015 and also because the contest will be held at State Farm Stadium, home of the Arizona Cardinals. COVID-19 protocols in Santa Clara have forced the 49ers out of Levi's Stadium for the rest of the season but it may not be such a bad thing: they're 1-4 there this year.
With the Niners currently ranked 10th in the NFC and a game shy of the final Wild Card spot, they need to keep their foot firmly on the gas to keep those slim postseason dreams alive. And yet they still have several key players still missing – cornerbacks Jamar Taylor and Ken Webster were injured last week, and I haven't even mentioned long-term absentee George Kittle. Also considering that Mullens isn't exactly rewriting the QB textbook, plus last week's reliance on their kicker and their recent 'eviction', I can't help feeling that there's too much conspiring against the Niners. Put me down for the Bills adding another W to their tally. Bills 28-24 49ers
---
Wednesday 1.05am (At Time Of Post Not Confirmed As TV Game) / Dallas Cowboys @ Baltimore Ravens
For a game that prior to the COVID shenanigans should have already been in the books, the Cowboys have a further delay to travel to Baltimore to face the Ravens.
After their Thanksgiving Day performance, it seems like they need a lot longer than the 12 days that they have been given. Despite the game being close going into the 4th quarter, the Washington Football Team routed the Cowboys, embarrassing Jerry in his home on prime time while we sat and ate turkey. Antonio Gibson ran right through the heart of the Dallas defence on his way to a Thanksgiving Day hat-trick, which hasn't been seen since Randy Moss did it to the Cowboys way back when.
The Cowboys currently sit with the fourth overall pick in the 2021 draft, but also are only still one game (and probable tie-breakers) from the division lead. The NFC East continues to be a historically bad one and it's a catch-22 for all the teams in it. Do you try and win games and get to the play-offs, get embarrassed there but consequently moving your draft pick by about half of the board? Or do you just play out your games knowing that Penei Sewell could be yours (especially in Dallas' case) in that top 3-5 range in the draft?
The Cowboys actually have a shot at winning this game and it all hinges on the Baltimore QB situation. Lamar Jackson is currently on the COVID list but if he clears protocols, he could be suiting up. It's likely that if available, Jackson will play in the game despite having no practices or training over the past week or so. He can clear the protocol as early as Sunday, thus giving him a day of practice if all things go well. If he doesn't go, however, the door is wide open for Dallas.
Back-up RGIII pulled a hamstring and was replaced by third-stringer Trace McSorely against the Steelers. RGIII, unless his hamstring pull is only minor, would be unlikely to play and would be questionable at best.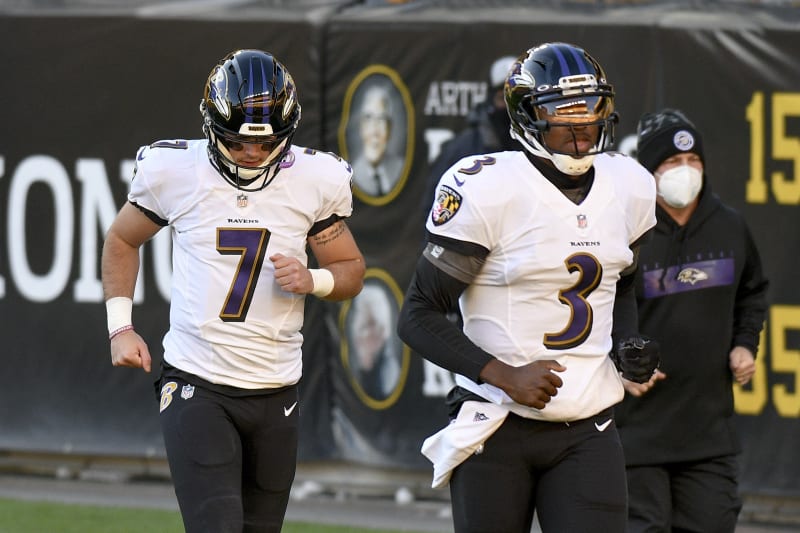 On the Dallas side, their offensive line took two huge hits from Thanksgiving with All-Pro Zack Martin missing multiple weeks, and he was joined by Cam Erving on the treatment table early on in that match–up too. That has usually spelled the end for the Cowboys in recent seasons but the pass rush of this depleted Baltimore team could be the equaliser they need.
Ezekiel Elliot has just not got anything going this year and added yet another fumble to his tally for 2020. Tony Pollard may get a bit more time to shine and has looked good in spots.
The wide receiver trio of Amari Cooper, Michael Gallup and rookie CeeDee Lamb are only going to be as good as their O-line protecting Dalton. It'll be a lot of short stuff, the old "dink and dunk" relying on yards after catch, which is not something this offence predicates itself on.
For Baltimore, they must win to keep tabs in the Wild Card race as they sit on 6-5; Las Vegas on the outside looking in as they are on a three-game losing streak. They have three easier games to finish off the season but Week 14's clash against the Browns is huge.
It'll be a heavy dose of run game again with hopefully the returns of Mark Ingram and JK Dobbins. They'd also like to welcome back Mark Andrews to give them more weapons in the passing game as I think we have seen enough of Luke Willson for this season.
Writer's Pick – Tim Monk (@Tim_MonkF10Y)
Until we get nearer to game time, we won't know the chances of either team but the more players that return for Baltimore, the more likely they are to win the game.
The current line (Friday evening ) is begging you to take the Cowboys at +7.5. I would just stay away from this game altogether but if you are sharp on your Twitter feeds and hear news about availability either way, it's a line that can be taken advantage of.
Like Wednesday night, when there is so much disruption to the team and travelling, it usually dictates the game to be a sloppy, low scoring affair, so the Under 45 probably looks the way to go in terms of total points.
---
If you haven't done so, then please enter our listeners' league competition by visiting here or clicking on the logo. There is a chance to win a weekly prize, so it's never too late to join!
---