Pads are going on, laces are being tied and Week 1 of the 2021 NFL season is knocking on the door. This article is for this middle tier QB/WR/TE's for each week that do not have a favorable matchup and will come in under the projected fantasy points for the week. The Elite options will never be recommended to sit at the position regardless of the match up.
These projections are as of Wednesday 09/08/21 on Sleeper's platform: Let's take a look at a few matchups for Week 1:
---
Quarterbacks
Start
Baker Mayfield OVER 22 points (PPR 6 point passing TD) – Baker's start to the 2020 season was not good and faced a few great defenses between weeks 1-3 (Washington ended up as the top defense, BAL finished at number 3) to go along with a new head coach Kevin Stefanski running the team. The Brown's are playing against KC, who will put up points. Baker was a top 8 QB from week 12 on last year, 2 top 2 finishes and 1st against NE in week 16..
Honorable mentions: Trevor Lawrence, Sam Darnold, Tom Brady
---
Sit
Justin Herbert I'm pumping to breaks on Herb's first game against the ferocious Washington defense. The second year QB will be facing this defense for the first time in his career and didn't play at all in the preseason. Washington had the 6th most sacks and fifth most interceptions. Limit expectations for top 12 finish for Herbert and finish UNDER 25 points (6 point passing TD)
Honorable mentions: Matthew Stafford, Ben Roethlisberger, Tua Tagovailoa
---
Running Backs
Start
Damien Harris OVER 12points (PPR 6 point passing TD)- What is the best way to get a rookie QB acclimated in the NFL? Short passes to build confidence. Last year NE faced Miami week one, Cam Newton ran for 75 yards on 15 carries and 2 TDs. Harris will rarely (if any) be on the field for 3rd downs, however Harris has pass catching ability that will allow him to beat his projection week 1. Count me in as Harris finishing OVER 12 points against Miami
Honorable mentions: Gus Edwards, Raheem Mostert, Jamaal Williams
---
Sit
D'Andre Swift- Touchdowns, penalties and groin injuries are bound to occur in any NFL season. Swift has been limited all of training camp with his groin injury. Worst case scenario for any fantasy manager is week 1 first snap get injured and end up with a dud in your fantasy lineup. New head coach, free agency addition Jamall Williams and a new QB adds to the confusion on what to expect week 1. He draws an unfavorable match up against SF (number one against run defense last year). Sit Swift for a week to figure out the game plan going forward as I believe he will be UNDER the 12 points (PPR 6 points rushing TD).
Honorable mentions: Ronald Jones, Josh Jacobs, Javonte Williams
---
Wide Receivers
Start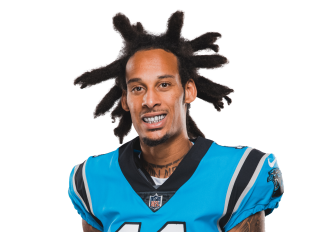 Robby Anderson OVER 16 points (PPR 6 point passing TD) – In the first 5 weeks of the 2020 NFL season, Robby had WR 2 or better fantasy finishes with Teddy Bridgewater leading the charge. In 2 of the 5 games CMC was there and Anderson still finished with 18 targets, 223 yards and a touchtown. Just to add an extra boost, Anderson averaged 12 yards per target. Revenge game for Robby and Sam Darnold. Fire up Robby against the NY Jets.
Honorable mentions: Tyler Boyd, Dionate Johnson, Marvin Jones
Sit
Chase Claypool UNDER 14 points (PPR 6 point passing TD): Claypool last year was a big boom/bust and had a bit of a rookie fever hype after being the top WR in week 5 of the 2020 NFL season. Big Ben has lots of options, we know Dionate Johnson (part of my start option above) will get his share, Juju could be more involved, rookie Najee Harris making his regular season debut. Claypool finished outside of the top 36 eight times showing his can truly disappear. Let's see who Big Ben will have as his go to target this year or if Claypool can hit with a long touchdown against BUF.
Honorable mentions: Kenny Golladay, Jaylen Waddle, Brandin Cooks
---
Tight Ends
Start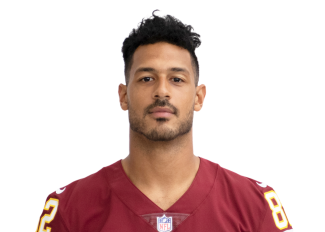 Logan Thomas OVER 12 points (PPR 6 point passing TD): Ryan Fitzpatrick is ready to rock and roll with WFT for week 1. Last season Los Angeles Chargers finished as the 25th best fantasy defense, giving up just under 20 points each game. Thomas is expected to be a large part of this team moving forward with the large contract extension this offseason. Finished as the TE 3 last season.
Honorable mentions: Jonnu Smith, Austin Hooper, Mike Gesicki
Sit
Noah Fant UNDER 11.5 points (PPR 6 point passing TD: The New York Giants defense doesn't scare you as a fantasy manager, however the pass catching options should for Denver with Jeudy, Sutton, Hamler, Gordon/Williams could all get a piece of the pie not leaving a lot left over. I believe there are better options to start this week with the leg injury lingering into the start of the week.
Honorable mentions: Dallas Goedert, Hunter Henry, Cole Kmet
---
Dont forget to follow us on Twitter/Facebook/Instagram and TikTok for NFL, Fantasy, College and whole lot more content. Come and join in the conversation with us. Good luck with all your teams in week 1 and let's get off to a winning start!