Missed field goals galore was the theme of Week 5. We also saw the first coach fired in Jon Gruden, and we think we learned that the Chiefs are…average? What I do know is that I'm lining up these Week 6 Start/Sit predictions like a Mason Crosby field goal attempt. Let's goo!
---
Quarterback
Start
Jalen Hurts
Philadelphia carved out a big, and surprising win, over the Panthers on Sunday but it didn't come easy, particularly for Hurts. Despite a bad first half, Hurts rallied for 22 of 37 for 198 yards, and rushed for 2 touchdowns. If you haven't been paying attention, Hurts has reached the matchup-proof zone. He's scored no fewer than 20 points through all 5 weeks, which sees him as the 5th ranked QB. You also don't need me to tell you, rushing QB's are the orange smarties of QB's.
This week, he gets a Buccaneers defence that has guys dropping like flies in the secondary. This unit also allows 25 fantasy points per game to opposing QB's. In a game where the Eagles probably be playing catch up, there's no need to hurt anymore with Jalen.
Honourable mentions: Joe Burrow, Taylor Heinicke
---
Sit
Derek Carr
Life comes at you fast, huh? I had Derek in my piece the other week, praising the early MVP candidate and how he'd finally taken the next step up. Since then, he's gone for a combined 24 points over 2 games, and that showing against the Bears on Sunday was the Derek of old. Not to mention, his coach was fired this past week and with that comes distraction, game planning issues, the works.
It's Denver on the road this week where the altitude will be high and the QB rating low. The Broncos D has frustrated Lamar Jackson and Roethlisberger already this season, with no QB scoring more than fantasy 22 points on them. I expect the trend to continue.
Honourable mentions: Kirk Cousins, Justin Fields
---
Running Back
Start
James Robinson
After a slow start to the season, Mr. Robinson is finally getting back to his old self. The Jags stink but Robinson has been the shining light, as he topped 100 yards for the first time this season on Sunday. Trevor Lawrence is taking the rushing TD's in the red zone, which we could do without, but his ability to catch balls out the backfield as well as his rushing ability make him an RB1 from here on out.
London is calling this Sunday as the Jags face the Dolphins in some poor attempt to hoodwink the fair-weather NFL fans in the UK. Nevertheless, the Dolphins allow the 2nd most points to running backs this season. Here's to hoping Coach Meyer actually gets on the flight back after this one.
Honourable mentions: Myles Gaskin, Joe Mixon
---
Sit
Damien Harris
I like Damien Harris a lot, and my shares in him this season across a few of my leagues back that up, but there's red flags all over the place here. Red flag number 1 is that he came out of the game on Sunday briefly with a rib injury, which is a tough one for running backs to deal with. Red flag number 2 is that the Pats offense is kind of all over the place right now. As good as Mac has been for a rookie, he's still learning the ropes and there's no real playmaker to get the ball to. Red flag number 3 is this week's opponents, the Cowboys, who just this Sunday allowed their first rushing touchdown of the season against them.


I predict the Pats to be behind all game in this one, which is not where you want your RB who doesn't catch a lot of passes to be. Swerve.
Honourable mentions: Devontae Booker, Chris Carson/Alex Collins
---
Wide Receiver
Start
Chase Claypool
His QB throws a long ball about as well as I do these days, but there's opportunities to be had for Claypool for now and the rest of the season. JuJu Smith-Schuster, a security blanket for Big Ben, is now out for the season which opens the door for Diontae Johnson and our man, Chase. Claypool has seen a combined 21 targets in his last two games, averaging 21 points in the process.
The Seahawks are the opponents this week. Seattle has allowed the 6th most fantasy points per game to wide receivers, which bodes well. Start him with confidence.
Honourable mentions: Brandin Cooks, Courtland Sutton
---
Sit
A.J. Brown
Pour one out for the homies who drafted Brown in the 2nd and 3rd rounds of their drafts this summer. Nothing has clicked so far for A.J., which is a shame as we all know what a dynamic player he can be. But injuries have plagued him so far this season, as well as being on the same team as Derrick fricking Henry. When you have a unicorn at running back, you use him repeatedly.
Brown hasn't had more than 50 receiving yards in any game this season, and now faces a gnarly Bills defence who are allowing the least number of points to the WR position. Say N.O. to A.J.
Honourable mentions: Robby Anderson, Jaylen Waddle, Allen Robinson
---
Tight End
Start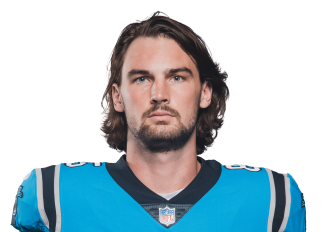 Dan Arnold
There's no point over-analysing the minefield that is Tight End in fantasy. Here's a guy in Dan Arnold who had 6 of 8 targets last week for an offence that is a man light in wake of DJ Chark's injury. To be viable in this spot, you need to get 8+ points.
To get past that measley 8+ points, Arnold has to work his wa
y round the Dolphins D this week who are getting torched by TE's right now (3 TD's in las 4 games). The London games are usually pretty weird, so Arnold can get anything from a 0.0 to 30 points and I wouldn't be shocked. Let's just hope for double figures, however, and be happy.
Honourable mentions: Zach Ertz, Tyler Higbee
---
Sit
T.J. Hockenson
A bizarre choice on the surface, but Hockenson is drawing coverage as if he's like Jerry Rice at the moment. Of course, this is mainly due to the lack of weapons for the Lions, so teams are double teaming Hockenson and therefore nullifying him. Don't believe me? He has 15 points combined in his last 3 games, and now he's dealing with a slight knock on the knee.
I get that it's hard to bench him, but this might be the week where you roll the dice and play Tight End roulette on the waivers.
Honourable mentions: Tyler Conklin, 80% of the league.