By Tim Monk (@Tim_MonkF10Y)
Chances are if you are reading this, you have an antepost ticket on a team to win the Vince Lombardi Trophy. With Covid starting to sink it's claws into the season, you'll be forgiven for thinking whether you'll be getting your stakes refunded (more so hoping if you are a Cowboys fan).
However we have reached the quarter pole after a little stumble there in week 4 with the possibility of further treacherous paths ahead in week 5 (thanks Tennessee).
With that in mind, lets take a look at how the Super Bowl 55 outright market has morphed itself over the first 4 weeks. Sports Betting Dime has been tracking and averaging each team's Super Bowl odds since the end of last season, which we've converted and rounded to the numbers listed below.
---
Biggest decreases
Green Bay Packers
Pre-Season: 33/1 Now: 10/1
Cheeseheads will certainly be cheering "Go Pack Go" as they have arguably been one of the best teams thus far in 2020.
After what was considered a swing and a miss in April during the draft, the Packers, even with decimation at the Wide Receiver, have stormed to a 4-0 start and stomping all over anyone that has crossed their path.
QB Aaron Rodgers has finally embarked on his "F-You" tour that most have been waiting for (at least it's one tour we'll get to see this year). He's depended on a variety of supporting cast through those first four weeks and made Valdes-Scantling and new flavour of the week TE Robert Tonyan a name that has been heavily sought after in fantasy football.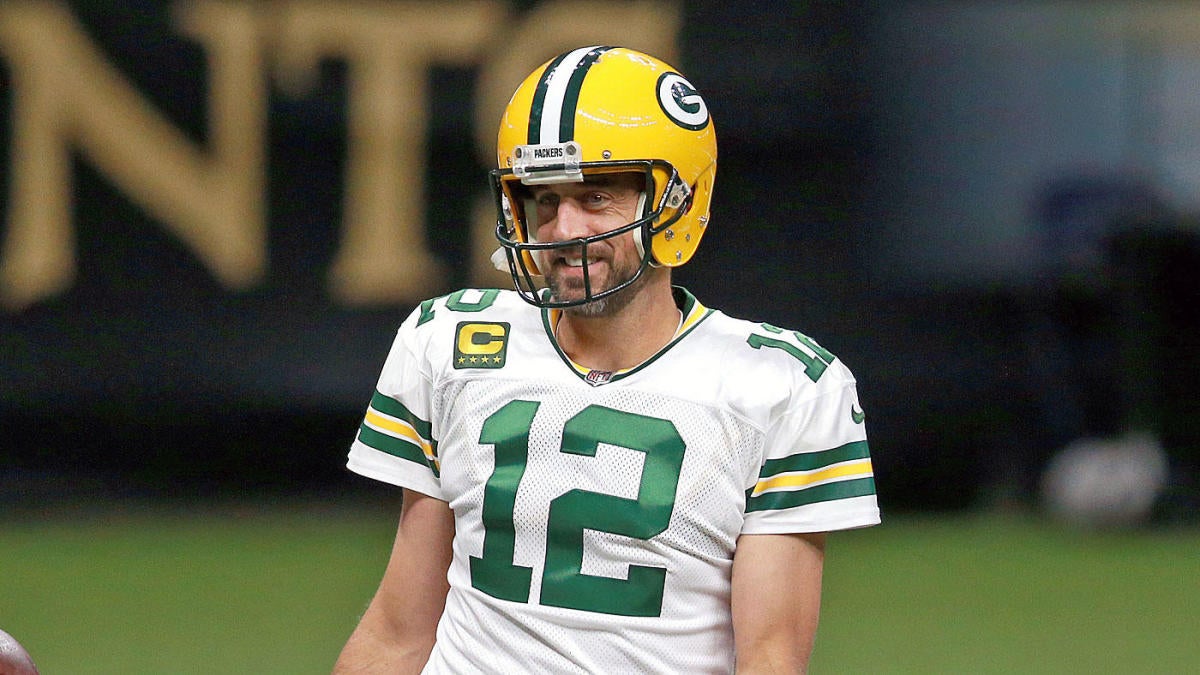 They've posted scores of 30+ points in each of those first 4 games and been in control of all of the games thus far, which has included potentially tricky trips to New Orleans and Minnesota. Whether the lack of crowds has helped that (i'll say most definitely judging by the focus the hard count is getting) or it's just a case of Rodgers upping his game I'll leave for you to all debate but they get the early bye this year and will be putting their feet up in week 5 and will look to welcome back star WR Davante Adams in week 5 against the Bucs. Apart from that trip to Tampa in week 6 and a trip to the west coast to face their demons at Levi's stadium to face the 49ers in week 9, the rest of the schedule looks pretty plain sailing from here on out.
At this point, I will be shocked if they aren't in the running for the NFC's 1st round bye come week 17 (remember only the #1 seed gets the bye this year!).
If they continue to play as they have done coming out of the bye week, 10/1 could still possibly be value but kudos to those people that have tickets with 33/1 on them.
---
Seattle Seahawks
Pre-Season: 20/1 Now: 8/1
Perennial Playoff participants the Seattle Seahawks always appear on our TV screens in january and have done for 8 of the last 10 years. However in recent years, they have never reallllly been peoples ideas of Super Bowl Contenders. Yes, they won it all back in 2013, but they've been most people candidates to go out to just stronger teams and since the Legion of Boom left Century Link Field, not many people have given them much more respect than that. Does it have to do with Russell Wilson's MVP credentials that have gone without gratitude? Is it that they never had any flashy players on offence? Who knows, but one thing is for sure in 2020, this team and Mr Unlimited has a different air about them.
Another team that has stormed to 4-0 in the early portion of the season, Seattle have seen their talisman storm to the front of people's minds and the MVP betting (surely he'll get a vote this year!).
They trail only the Packers in points scored thus far and like the Pack, they have put up 30+ points in each of their first 4 games.
A win on SNF against the Patriots put them on our radars and yes they could have quite easily lost that game as Cam Newton was at the 1 yard line in the dying moments (where have we heard that before, Marshawn?) but the Seahawks have gone about and handled their business with little fuss and a lotta Russ.
Can they continue this streak? You'd expect them to pummel a poor Vikings team before taking a week 6 bye and coming out of the other side, they face 4 huge games with 3 against divisional opponents in what is considered the toughest division in the league this year and the impressive Buffalo Bills (see below) sandwiched in there. We'll know from those 4 games what the Seahawks are made of and what their crednetials are this year and we'll go a long way to answering whether they are the Seahawks of 2013 or the Seahwaks of the last few years making an exit sometime in January.
As things stand, I would like to see a Packers/Seahawks reunion in the playoffs.
---
Buffalo Bills
Pre-Season: 28/1 Now: 16/1
Those of you that fancied a Patriots demise this year maybe have enticed you to have a tickle on Buffalo for the AFC and most certainly the division, but the Bills have probably been the most impressive team from the AFC side of the draw.
Whilst nearly pulling off an Atlanta Falcons impression against the Rams, The Bills have continuously lit up the scoreboard. Some will argue they've not really faced much stiff competition yet, but ladies and gentleman, i welcome you to the AFC East.
Their next two battles (Covid dependant) will be against the 2 teams that faced off in the AFC title game last year so we'll know from those two games where the Bills stand.
Josh Allen has arguably been one of the best players this year at the QB position and is starting to win people's appreciation from the sidelines and on the sofas (12/1 for MVP in from 50s).
The addition of Stefon Diggs from Minnesota has helped Allen no end and the Bills Mafia will be hoping they get to continue to blooming chemistry for the rest of the year and into 2021. The change on defence hasn't really hindered them too much and are still a stout run D but have been susceptible against the pass, causing them to concede 28 to Fitzmagic, 32 to Goff and 23 to Derek Carr.
For them to be really taken seriously, they'll need to tighten that up in their next two games. The rest of their schedule has bumpy moments with matchups against the Cardinals and Seahawks before the bye, they tackle the 49ers and Steelers shortly after. If they make it to the post season, they'll have to banish the ghosts of playoffs past that saw them exit in spectacular fashion against the Texans last year.
At the odds though, if you are an Allen believer, they are still pretty tempting especially when you consider the division is there for the taking with Cam Newton out for another week or 2.
---
Biggest Increases
(Still with a chance)
San Francisco 49ers
Pre-Season 9/1 Now: 28/1
I'm not going to put teams that were never really in with a shot (insert Dallas joke here) so we'll stick with some teams that some will still feel all is not lost.
The bridesmaids from last season have been…how do we put this nicely…f****d by injuries.
Nick Bosa, Deebo Samuel, Raheem Mostert, George Kittle, Dee Ford, Jimmy Garoppolo are just a snapshot of players missing that were integral to their Super Bowl run last year (ok, maybe not Garoppolo. PSYCHE!) and through 4 weeks they sit with a 2-2 record after their SNF defeat to the Eagles.
They'll grit their teeth at their two week stay at MetLife for the rest of the season and maybe even longer if they fail to make the playoffs. Super Bowl hangover? some will point to it and if they were in another division not named the NFC West, their task would be that little bit easier.
Even so, the hits keep on coming for Kyle Shanahan and co with matchups @Patriots, @Seahawks and @Saints couple with homes ties against the Packers and the Rams on the horizon and all before their week 11 bye.
It doesn't get much easier after that so it looks like a long way back for the 49ers taking into account that they'll have to see this season out with such a plethora of players on the treatment table.
---
Dallas Cowboys
Pre-Season 12/1 Now: 33/1
Oh how it pains me to put the Cowboys here and how much joy it gives anti-Cowboys fans.
Mike McCarthy has not given the Cowboys the oomph to help the team quickly forget about Mr Clappy Jason Garrett.
The Cowboys are essentially a watermelon away from an 0-4 start. Yes they've faced tough matchups @ the Rams and @ the Seahawks but the home loss against the Browns highlighted to every team that the defence is absolutely turgid and you can see them live at your local Carpet Right in the door mat section (other stores are available).
The offence has been under insurmountable amounts of pressure and the miscues they've endured due to a patchy offensive line has helped dig those holes even deeper that they have found themselves in.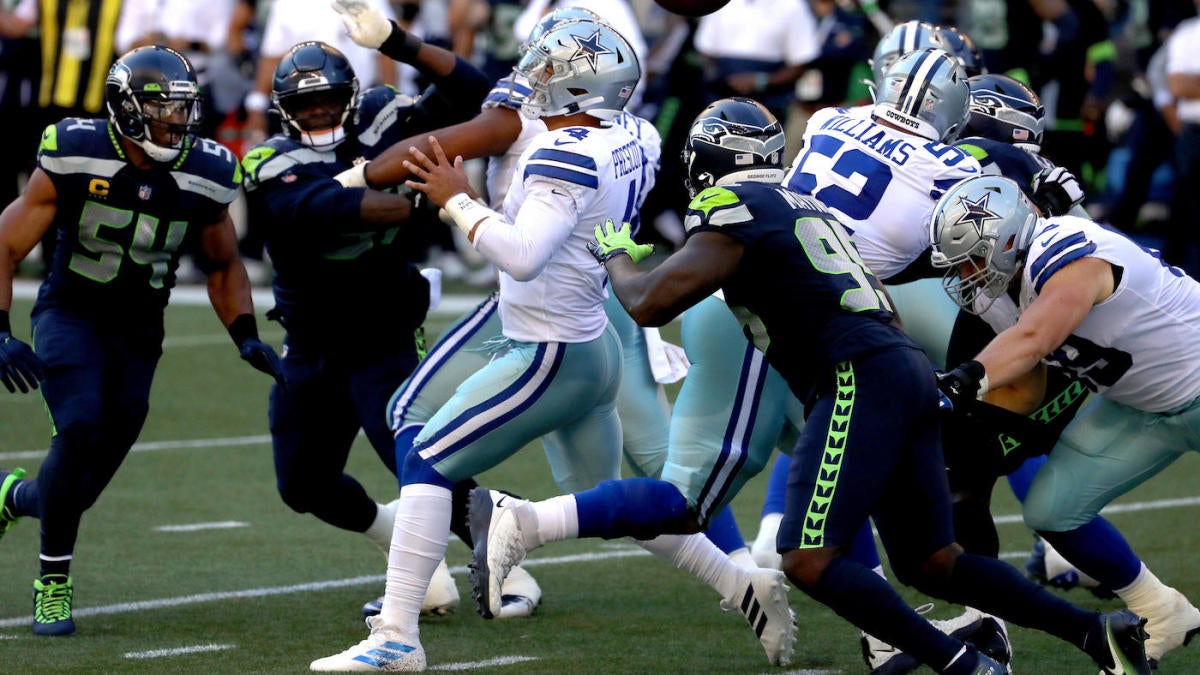 To their credit, they have made huge deficits disappear like a top draw trick from Paul Daniels and they were an Aldon Smith tackle on OBJ for 10-15 yards away from snatching a defeat in similar style against the Browns to that of the Falcons.
To further make the case as a possible value bet, they play in a division where there are 3 wins collectively between the 4 teams out of a possible 16 so with the way the post season is set up, 1 of these teams HAS to play at least one game in January, so you are hoping the Cowboys have ironed out these issues and get a few players back healthy on both sides of the ball, namely O lineman Joe Looney and star LB Leighton Vander Esch.
For the neutrals, Cowboys games will be great watching from here on out regardless so there is that going for them and Dak Prescott is still a tempting price for most pass yards (11/4 with Unibet/888). They have given up the most points in the NFL this year and have conceded 38+ points for the 2nd time in franchise history, with the other instance being their inaugural season in 1960, ending with a 0-11-1 record. At least they are guaranteed to better that after 1 notch in the win column.
Unfortunately, guys, I don't think Mike McCarthy and Mike Nolan are the answer. They won't be getting a round of applause anyway, though the Giants come to town in week 5 (Jason Garrett joke). Further afield, they'll feel like they have winnable games before their bye as they face a stumbling Arizona before travelling to Washington and Philadelphia. win those three games or even the last two, they'll be in OK shape to win the lethargic NFC Least. Get in the playoffs and it's anyone's ball game (can you tell I am a Dallas fan trying to convince myself we still have a chance?)
---
Be sure to check out our betting podcast which drops every Saturday both on Apple podcasts/Spotify but also our YouTube Channel!
www.YouTube.co/Full10Yards – We would appreciate it if you could hit the like button or subscribe to the channel!